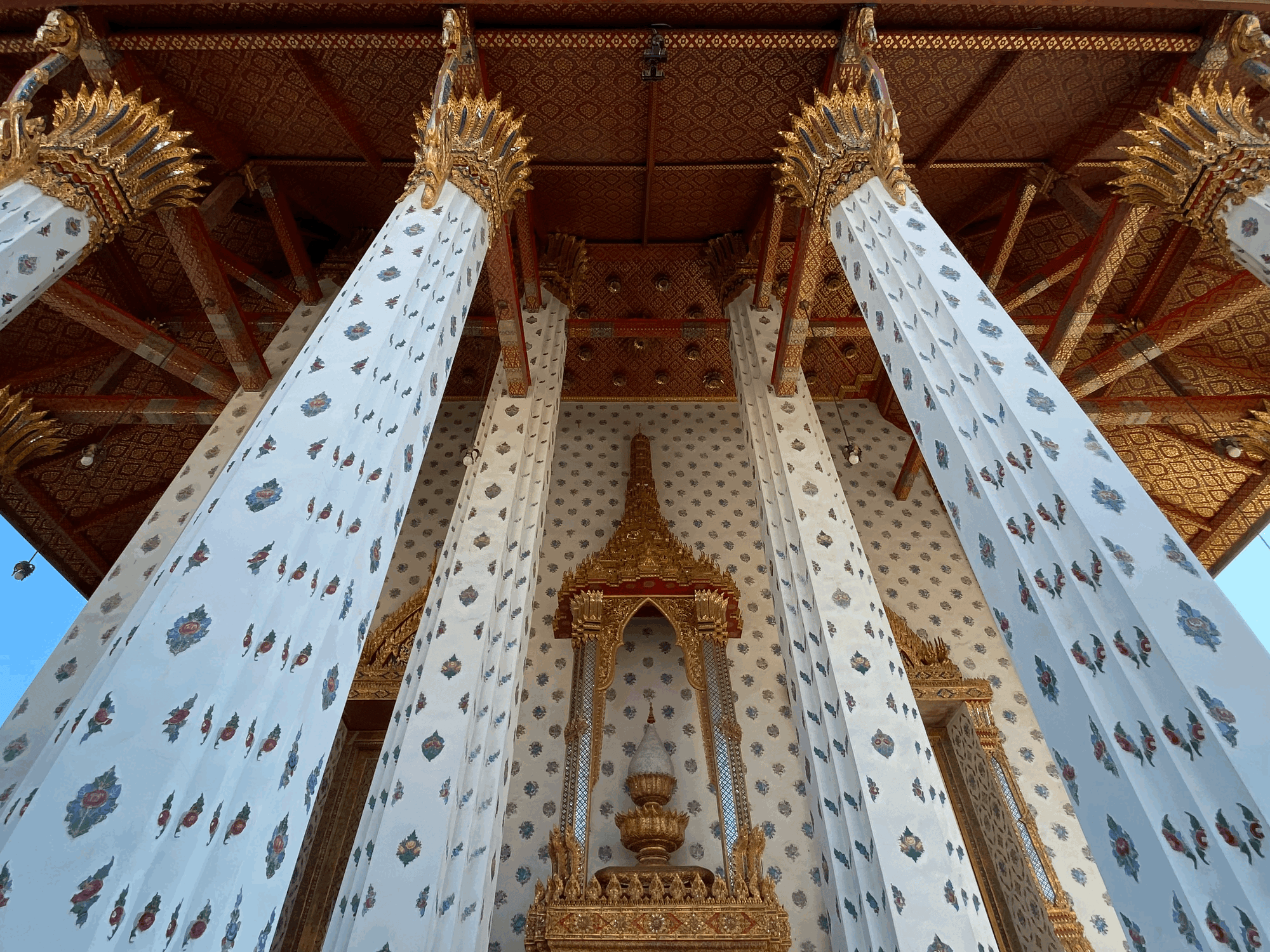 My Thailand Itinerary: 8 Days of bliss
I recently visited Thailand in December 2022, after about 8 years. I have faint memories of Bangkok and Pattaya from my last trip here. This time, I wanted to explore more beaches and visit the places I still needed to explore. We decided to start with Bangkok to get a taste of the local street food and indulge in some shopping.
Below is our itinerary; however, use it at your discretion. I have added some TLP (The Local Postcards) tips which mention some best practices and some mistakes to avoid. Throughout this trip, I made quite a few errors and would have enjoyed it more had I taken care of them.
Day 1: Bangkok
We landed at Suvarnabhumi International Airport in Bangkok early morning, and the airport was pretty empty. We quickly got our visas and were picked up by our prebooked cab, which stayed with us until we checked into our Airbnb. We headed for a quick breakfast, had our first Thai iced coffee, and made our way to two important holy places in Bangkok - Wat Arun and Wat Pho. There would be a lot of walking, and ensure you carry a good pair of sunglasses and a lot of sunscreen. We made our way to Icon Siam mall for lunch, where we had a bowl of ramen and Gyozas at Ippudo, my favorite Ramen place in New York City. Icon Siam mall was a great respite from the sun, and we also got to explore some brands and shop a little.
We made our way to the Airbnb on the 40th floor and moved to the city after a quick rest session. We started by heading to Citizen tea cafe for some Thai iced tea. The cutest cafes are located in narrow lanes that one would rarely walk into. After a quick walk, we headed to a riverside restaurant in the Bangrak area for some Thai food while we enjoyed the sunset.
The next stop for us was Chinatown. Chinatown is one of the largest in the world, with a massive crowd and bright red neon signs. This was a treat to the eyes. This street is also known for some Michelin star-rated street food. We ended up having some Thai-style doughnuts and Thai crispy tacos desserts. After some street gazing, we made our way into the Tep bar, with some live Thai traditional music and an array of exciting cocktails, which are a must.
Although we were a little exhausted, we decided to explore the nightlife in BKK and made our way to Soi 7, where you would find many clubs to wind down or party at.
Day 2: Bangkok
Today we shopped. We made our way to Chatuchak market. Chatuchak is the largest market in Thailand, covering over 35 acres. It has everything one needs, from food to clothes to home decor. We were there for six hours, and at the end of the day, we felt we needed some more time. We had some super tasty street-style food, from the famous mango sticky rice with coconut ice cream to fried chicken and shawarmas. Everything you put your eyes on is a treat to your eyes. I got some customized passport covers and a card wallet. I also shopped for some shirts and, of course, a lot of gifts for friends and family back home.
Day 3: Bangkok
Today was our last day in BKK, and our quick sojourn in this capital city ended. Today we played everything by ear and did not have any fixed plan. We walked around the Bankrak area and then proceeded to the river tour. We picked up a long tail boat which took us for a pleasant two-hour ride across the city. The old and new parts, the ones we had not seen and the ones we could recognize. We stopped at one of the floating markets, where we had a quick lunch, and then we returned to our hotel. I did not like the floating market, and the seafood stench made me a little nauseous. We headed to the airport for our next destination - a much-awaited one.
💡
TLP Tips:

1. Make sure you carry enough cash. Very few vendors accept cards. Even bars and good restaurants stick to cash payment. Each cash withdrawal through the ATM could empty your pocket by a reasonable 200 Baht.

2. Have some cash handy for your tourist visa on arrival. Also, carry a passport photo of you since they had asked us.

3. Book a hotel instead of an Airbnb. For early morning flights or late checkouts, you can get a place to park your luggage, and you wouldn't have to aimlessly wander until it's time for you to check in.

4. If you are into shopping, keep two days for it in BKK.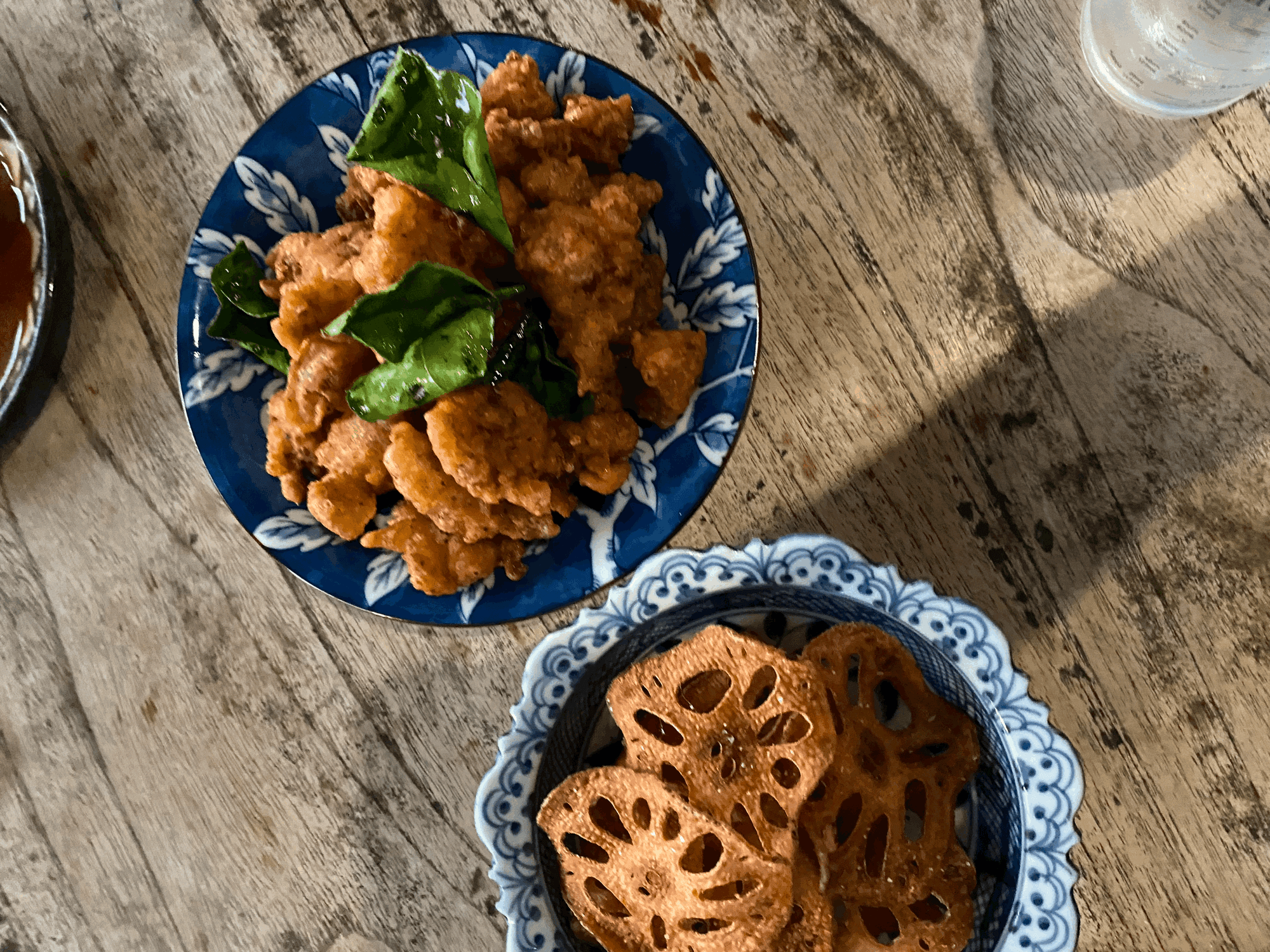 Day 3: Koh Samui
We took a quick one-hour flight to Koh Samui. When we reached there, it was pretty late, and we could not make much of our surroundings. However, it did feel a lot like Goa. Koh Samui was a very relaxed stay for us. We checked into our hotel and retired early for the night. We stayed at The Ritz Carlton Koh Samui, and I have written a detailed account of our stay here.
Day 4: Koh Samui
Suppose you want to do island tours and explore deep sea diving; in that case, I recommend booking these activities in advance with your resort, especially if you are traveling during the peak travel season. We did not get to do these activities. However, we explored the island of Koh Samui. We went to Chaweng, and the area has a lot to offer. From many cafes and bars to a good number of nightlife options. We just went to the market to chill and eat at one of the cafes. Most of our time at Samui was spent at the resort, where we lounged, ate, and drank. We spent the rest of the time in the pool or the beach, becoming complete water babies.
Day 5: Koh Samui
Today we wrapped up our breakfast and headed straight to the beach. After some downtime, we made our way to the airport. Samui airport, hands down, is the cutest airport I have ever been to. It is open, has parks and swings right next to the runway, and might qualify for a nice picnic spot. We took a tiny plane and headed to Phuket, where we were supposed to spend the rest of the four nights.
💡
TLP Tips:

1. Visit other islands too. Koh Tao and Koh Phangan are some really great islands. Especially if you are into more hippie living.

2. Book all the tours in advance. You would not want to diminish your overall experience. Try and visit Anthong National Park, which is one of the recommended sites to visit.

3. If you are coming to relax and need to fully use your resort, please book for four or more days. It really helps. You don't want your downtime to be in a rush.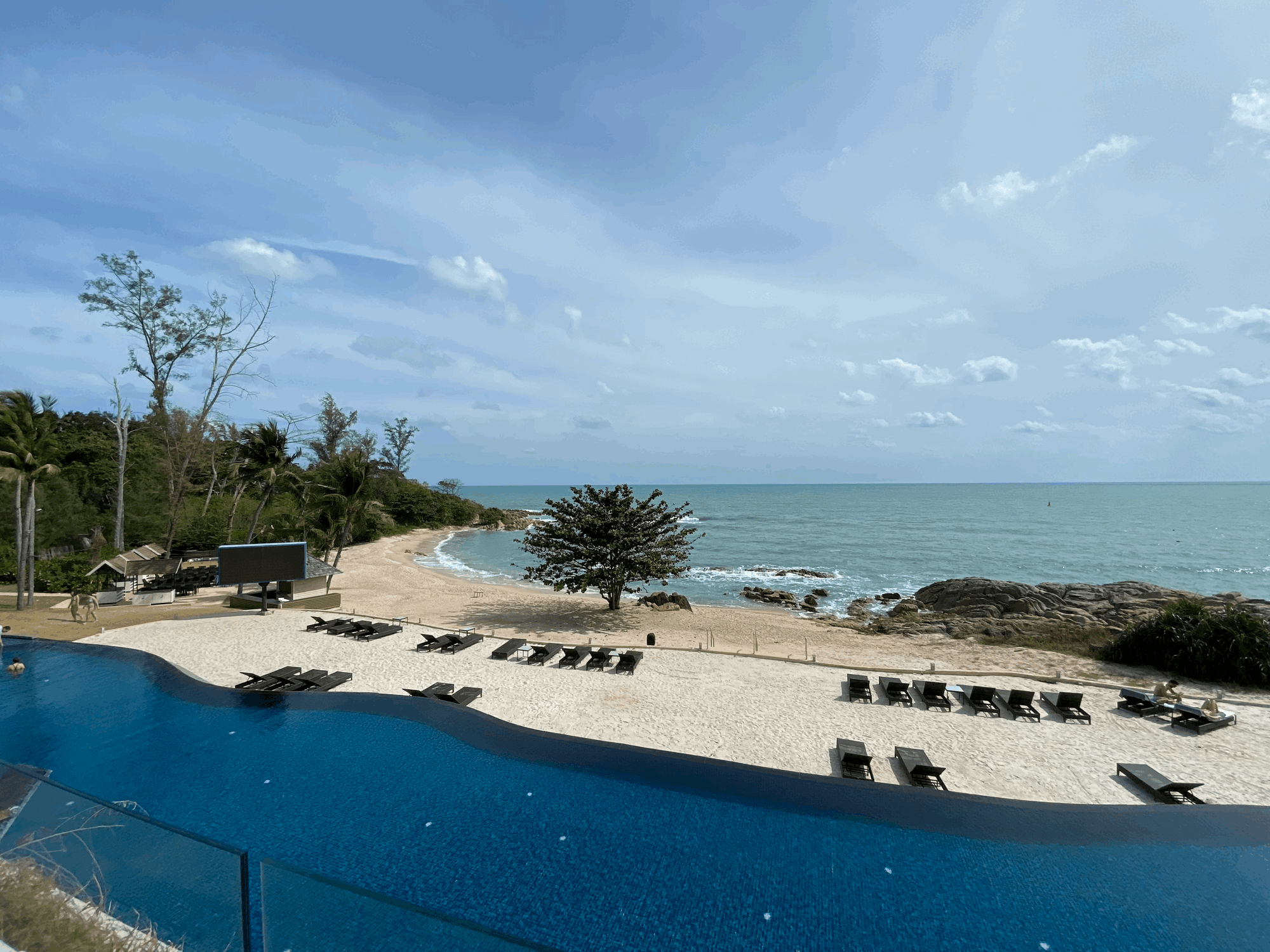 Day 6: Phuket
Phuket is massive, and moving across places takes a lot of time. Make sure you have an excellent vehicle for ferrying you around because Grab can get expensive. We hired bikes during our stay, which can easily range between 300-500 Baht daily. We were staying at Old Town, which is quite far from the hustle and bustle of Patong. Patong is an excellent area to stay but super commercialized and always very packed unless you are staying at a sprawling resort. We visited Patong during the day and explored the beach, the markets, and the local eateries. Make sure you hydrate yourself with some freshly available coconut water whenever you can. In the evening, we made our way closer to the hotel. We explored the old town area built according to Sino - Portuguese architecture. The symmetrical shops, rainbow colors, and cute cafes made our evening. After a quick Thai Iced Coffee stop, we retired to our hotel for a quick dip in the pool and to get some rest for the early next morning.
Day 7: Phuket
I was excited for today since we were island hopping and heading to Phi Phi islands. We were picked up from our hotel at 8 am.
We were taken to a speed boat to Monkey Island, Phi Phi Islands, and Maya Bay. We had ample time to laze by the beach, snorkel, and admire the beauty around us. I loved Maya Bay and its pristine clear waters. This tour reminded me of the cruise I took in Vietnam at Halong Bay. This was a full-day trip, and we returned to the hotel by dinner. However, we were not done yet, and we decided to head to Patong to explore some nightlife. We made our way to the iconic Bangla street where which was packed. With over a hundred nightclubs and bars, this place was thriving during the last week of December. With various options on our plate, we decided to head to a club, have a drink, and return to our hotel.
Day 8: Phuket
The last day was very chill for us. We explored the Old Town market again. This time we shopped a little, specifically for family back home. We explored more cafes and treated ourselves to a full body massage. If you are in Thailand and leaving without a Thai massage, then your trip is definitely incomplete. We wanted to keep it chill, so we decided to head to our hotel room, pack up and wrap this trip up.
The following day we had a morning flight and bid adieu to this beautiful country, its most hospitable people, and some great memories. I already want to return to Thailand, and with a five-hour flight from India, it is not too far either.
💡
TLP Tips:

1. You will find a lot of vendors around Patong selling island tours. See which one you would prefer. Make sure you also ask your hotel/resort. They have regular vendors who are recommended. Consider booking a charter for a more private and luxurious experience if you are a large group.

2. Hire a bike. It would be easier to move around, plus quite economical as well.

3. Visit some of the untouched beaches. Patong tends to get overcrowded; explore more quiet corners for you to relax.
I hope our itinerary helps you plan your trip or improves the overall experience. Please do let me know what helped and what did not. If you have visited Thailand, feel free to drop in tour suggestions in the comments section below and share this with someone who might be planning a trip to Thailand soon.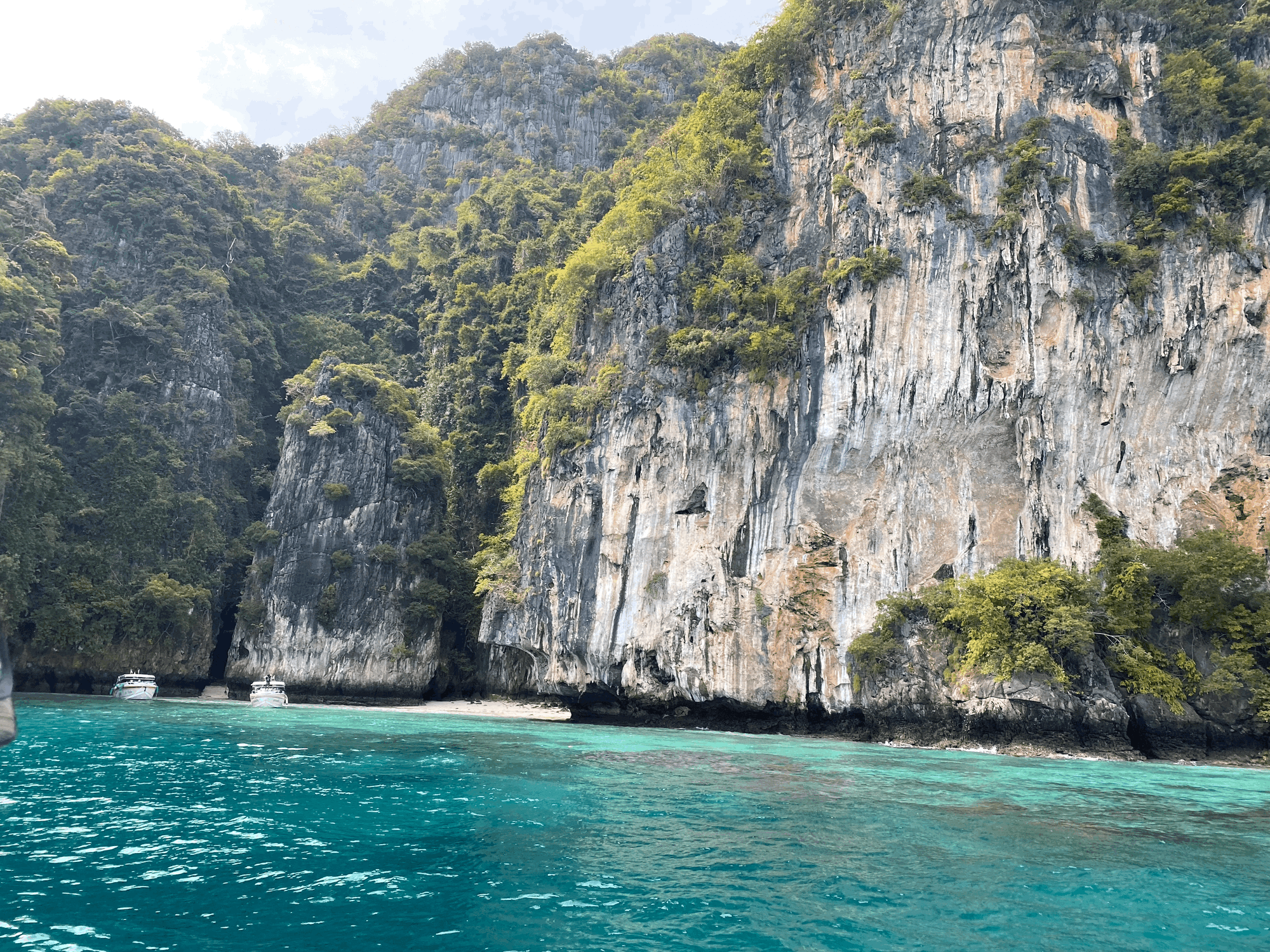 ---
If you like what you read, you can support independent publishing at The Local Postcards below! This will help generate quality content for you :-)
The Local Postcards Newsletter
Join the newsletter to receive the latest updates in your inbox.
---