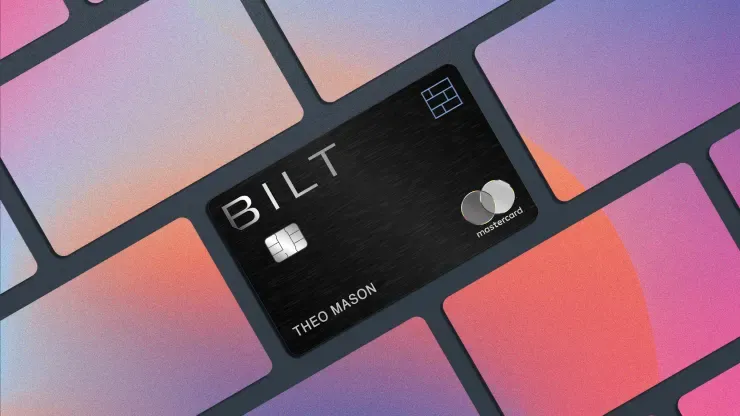 Detailed Review: BILT Mastercard
I wrote about BILT in the April of 2022 and what a spectacular way it is to pay rent, outlining all its benefits and questioning whether paying rent using BILT is the best way out there. You could pay your rent through the portal even if you did not have their card, and you could read more about the same here.
Shortly after, I applied for my BILT MasterCard and have used it for a couple of months. This stylish black metal is one of the top three cards I need in my wallet, and here's why.
Look and feel of the card
This will be my third metal card, followed by the American Express Platinum Card and the Apple Card. An all-black card is the closest it would come to The Amex Centurion in terms of card design. The card came in a swanky sleek black box. As you pull the box from the packaging, another box slides up on the opposite corner. One contains the metal card, and the other has instructions and details about the new BILT. They have given the utmost thought to the packaging, which is very different and sleeker than the usual bulkier packages I have received. Followed by the Apple Card, this one is next in line regarding the overall look and feel. I carry this one around but use the physical card less, thanks to apple pay and online transactions.
BILT App: The app is all black, and the design is immaculate. You can navigate seamlessly and often intuitively across the platform with easy footer navigation across the Rewards, Pay Rent, Card, and Account Tab. They have a travel tab wherein you can book flights, hotels, cars, or any other activities within the app itself and earn up to 2x points when you book through the app. They have a curation of some excellent editorial pieces, which are inspirational travel guides. Another unique feature is the 'BILT Collection' tab. This features incredible art and some high-end home decor products, often partnered with an artist, which can be purchased through your BILT points.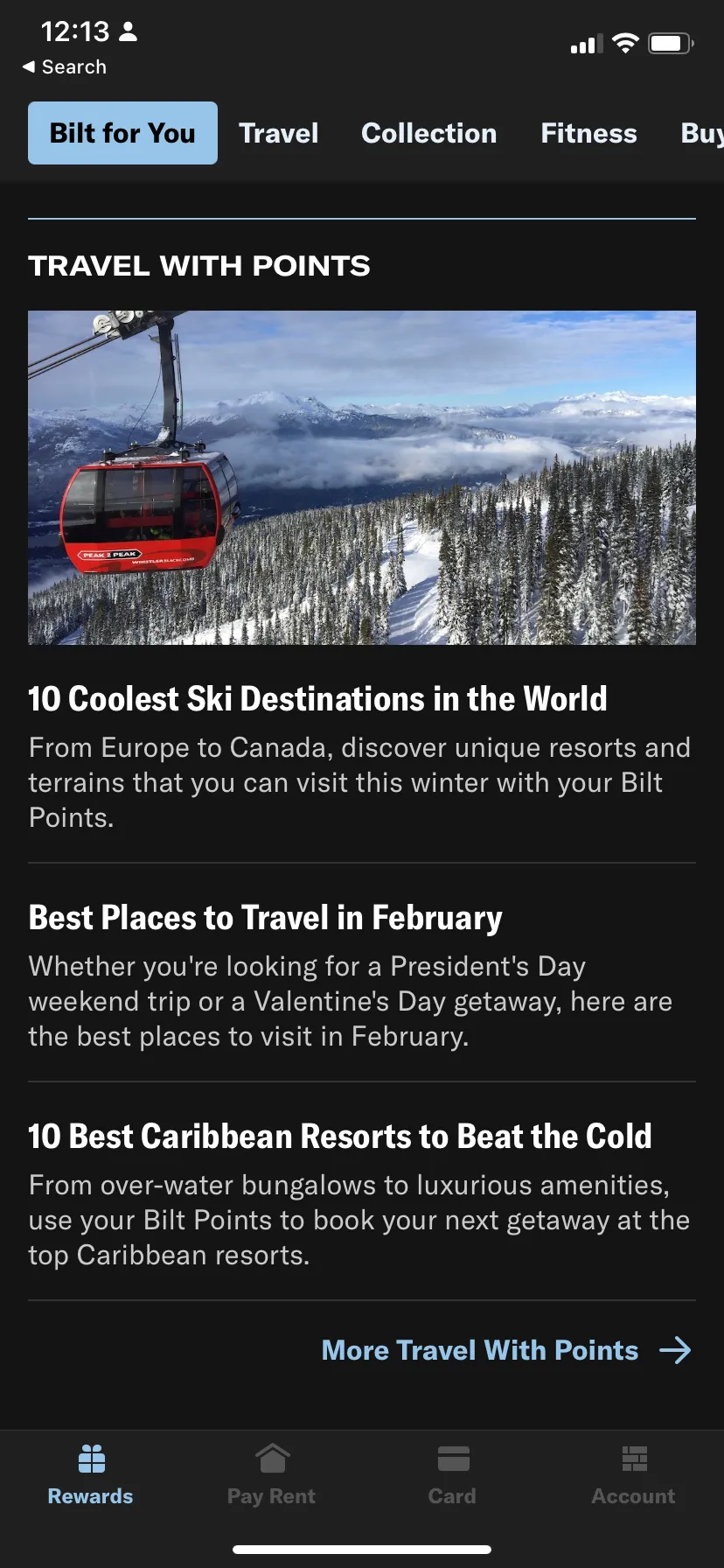 Credit Card eligibility and application process.
This card, owned by BILT, is a MasterCard issued by Wells Fargo. Once you apply on the BILT portal, you contact the Wells Fargo team directly for card issuance. For me, the entire process of the application took less than 5 minutes. The Wells Fargo team followed up with me for some documentation I needed to Fax (Seriously, what age are we living in again). I quickly found an online fax service (Which I was unaware of), shared my documents, and received my card within a week. The entire process of faxing documents did irritate me a little, hence not making this one of the most accessible cards to apply for.
Sign up bonus
One of the most significant benefits of this card is that it does not have any associated fees. Very few cards today are zero fees compared to the benefits they offer. Because of this, unfortunately, they do not have any signup bonuses. So you do start collecting rewards from scratch. You could only get bonuses on BILT points through their periodical offers or referral bonus. They have been restructuring how the BILT referral works, and I will cover that in a minute below.
Benefits
Everyday use: You can earn 1X BILT points on rent, 2X on travel, 3X on dining, and 1X on all other purchases. For the 1st of every month, you get more points which are 6X on dining, 4x on travel, and 2X on all other purchases. BILT points are ranked as one of the highest values right after American Express & Chase Ultimate rewards by BankRate.
Travel Benefits: The BILT card, specifically aiming more at travel benefits, offers a range of them. From Trip cancellation & interruption (protection) to Trip delay reimbursement and even Auto rental collision damage waiver. This becomes a great card to travel internationally with since it has No foreign currency conversion fee. And you also get a $5 Lyft credit with your Bilt Mastercard for three rides in one calendar month.
Dining: When it comes to dining, it definitely is a downer. Access to World Elite Mastercard concierge to help you secure a table at top restaurants worldwide and Doordash credits of $5 each month.
BILTProtect: One of the benefits which I really love is BILT Protect. This feature lets you pay your rent directly from your connected Bank account without using the available credit limit and earn 1X points for every dollar you spend. This is great since you are getting more points while being within your credit limit and not overusing the card.
BILT Games: very recently, BILT started hosting games every rent day. On the first of every month, you are given a riddle or an idiom to solve. You can gather clues from a specific social media influencer they pair up with, and three lucky winners get their rent paid up to $2500 for that particular month. Moreover, they also have these quizzes on rent day consisting of several questions, which yield you 50 BILT points for every correct answer. These are great ways to speed up your accumulation of BILT points.
Transfer Partners: BILT has several transfer partners. You can use your points to transfer through their travel partners, including American Airlines, Air Canada, Hawaiian Airlines, Virgin Atlantic, Turkish Airlines, IHG Rewards, World of Hyatt, Emirates Skywards, Air France, KLM Asia Miles, and United. This is a pretty diverse list, and you can have great flexibility on how you want to use your points effectively.
Customer Service
I have had the chance to connect with them on multiple occasions. Initially, when I applied for the card, I needed some information, and then later, for some app-related issues. Both were promptly answered over calls and emails within 24 hours with a solution. The customer service is excellent, and the representatives I have spoken to or communicated with are pretty warm. I love this new era that BILT is creating with zero fees for a premium service.
My usage points accumulation and redemption benefits
Before I had my BILT card, I used to pay rent through the BILT app. I mentioned in another post here why BILT Mastercard is one of the best ways to pay your rent if you are in the United States. For every rent payment I made, I received 250 BILT points. Since I received the card, I have been making more points than that - about 1 BILT point per dollar spent on rent. I have about 16K BILT points, which can fetch me about 2 nights at Hyatt centric or equivalent in New York City.
As of now, I still need to redeem my BILT points. My goal is to accumulate enough points to cover a week's vacation stay at least one of the Hyatt Luxury properties in the US or Europe. That seems like a distant dream; however, as mentioned below, you can help me accumulate those BILT point points faster.
Referral link
As I keep mentioning in my previous posts, earning points through referral is a great way to accumulate those BILT points. BILT gives you 2500 points for every successful referral and an additional 10K BILT points on the fifth referral you make. Moreover, you can earn up to 2 Million points while just referring the card to your near and dear ones, which translates to about 450 referrals. I did give a quick scan of their Terms & Conditions page regarding this offer. However, it is still being determined if 450 referrals are in a lifetime or annually.
If you liked the review and are considering a BILT Mastercard, please use my referral link to apply.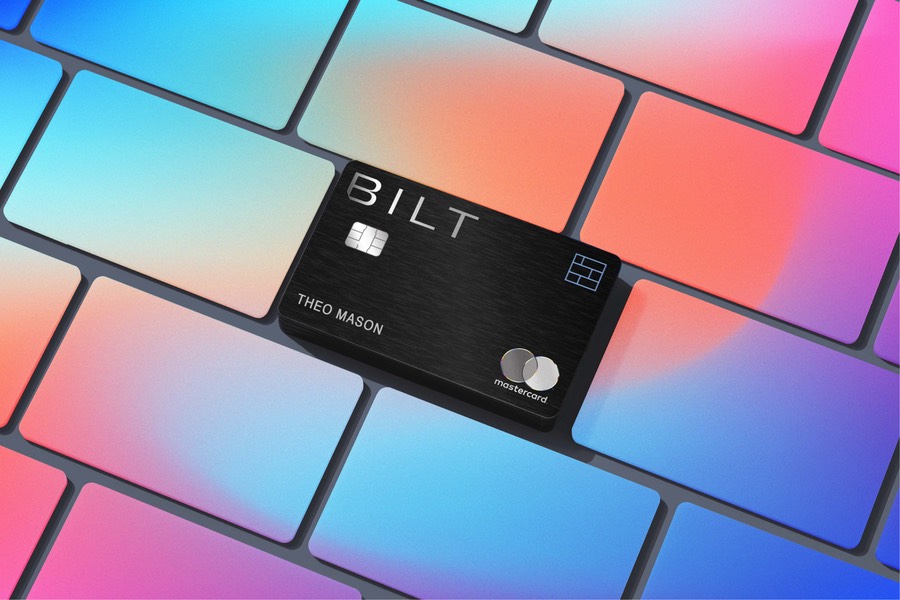 Overall TLP Rating ★★★★★
With a no fee and high point value, this card is a win-win. With certain accelerated point offers and excellent customer service, you only have a little to haggle about. The Local Postacr rates this black metallic beauty a full five stars and holds more value than the AMEX Platinum I have, just because of no fee. I suggest getting this one as soon as possible before they restructure their point-earning criteria.
I would love it if they added more offers and discounts on specific brands or for travel or added lounge services as a benefit. However, the BILT card has exceeded my expectations by addressing the most fundamental issue and the most significant spend of any month, the rent and its associated fees. This is a complete win.
The Local Postcards Newsletter
Join the newsletter to receive the latest updates in your inbox.
---