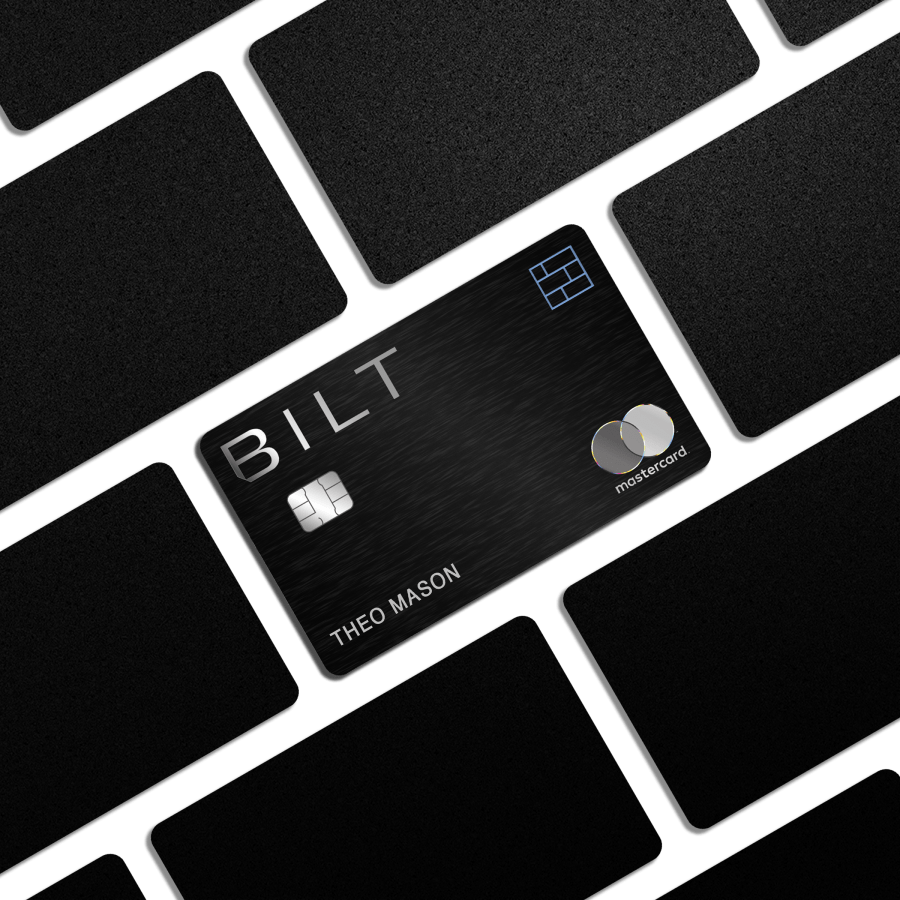 Is this the best way to pay your rent?
A loyalty program that helps you pay rent, book travel, and your daily fitness classes. Through this post, discover how can you earn points while getting charged zero transaction fee when you pay with your new BILT Mastercard.
What is BILT?
BILT is a loyalty program which lets you earn points on rent. BILT was founded by its current CEO, Ankur Jain, to make everyday expenses more affordable, especially for GenZ and Millenials. How does that work, you ask? In the United States, one needs to pay a credit card transaction charge to the portal for paying rent through a credit card, which could be upwards of 3%. That's pretty steep, and credit card owners usually do that to get those signup bonuses on meeting minimum spends
Through BILT, one can pay the rent without the transaction fee and save on the 3% charges while earning rewards that can be used through their multiple channel partners. Helping many users like me to get some return out of the most expensive payment of the month - especially if you are in New York.
BILT is owned by the parent company Kairos HQ, a portfolio of brands making life simpler and more affordable for our generation. They have brands including Rhino, Cera, Alloy and Little Spoon. All of these brands aim at reducing the financial burden a little. I also really liked the concept of Rhino - where they take care of your deposit and guarantor situation for as low as a $7/month policy.
Coming back to BILT, they are not only a rewards program, but they also have a BILT Mastercard which you can use to pay towards your rent payment without any credit card charges.
According to Ankur Jain, more than 50% of our paycheck goes towards rent, which is appalling. As a student and someone who is early in their career, it can get costly. BILTs ideal customer is basically any renter in the country.
In a nutshell, it is a loyalty program that helps you earn points on rent, either through the BILT rewards alliance or BILT Mastercard.
BILT Rewards Alliance
Every management-owned apartment usually has a payment portal to pay for rent. I used to pay through this portal called ClickPay. A BILT rewards alliance is similar, a collection of over two million rental homes across the country that lets you earn points by paying rent through the BILT portal. Their alliance partners include Cushman & Wakefield, Morgan Properties, and Veritas.
Each time you pay rent, you receive about 250 BILT points which you can use to travel, pay rent or even work out. This is how you earn points without getting a BILT Mastercard.
BILT Mastercard
BILT Mastercard helps you earn points on rent without a transaction fee. For every $1 spent, you receive 1 BILT point. You can earn up to 50K points for rent per year on rent plus unlimited points on all other purchases.
The best part about this card is that there is no annual fee on the card. This one is an absolutely free credit card. You earn 1X points on rent, 2X points on travel and 3X points on dining. All other purchases will get you 1X points per dollar spent.
No transaction fee is an excellent deal, I would say. I paid my first month's rent through my AMEX Platinum Credit Card to make the signup bonus and, in turn, had to spend upwards of $30 on the transaction fee.
The only downside is that one needs to make a minimum of 5 transactions every statement month to realise the points. So one then has to spend on four other transactions apart from the rent for that month.
Rewards
Travel
BILT has several transfer partners. You can use your points to transfer through their travel partners, including American Airlines, Air Canada, Hawaiian Airlines, Virgin Atlantic, Turkish Airlines, IHG Rewards, World of Hyatt, Emirates Skywards, Air France, KLM Asia Miles and United. This is a pretty diverse list, and I think you can have a great degree of flexibility on how you want to use your points effectively.
Rent
You can also use these points to pay for your upcoming rent. You receive $1 credit for every 100 BILT points. If you have 50K BILT points in your kitty, you can actually get a $500 credit on your upcoming rent if you wish to spend it on rent. However, this option will not get you the maximum value. I recommend transferring your points to an airline or a hotel partner and redeeming rewards. For instance, 50K BILT points can get you 2 nights at Andaz NYC on 5th avenue, which goes upwards of $600 / night. That is more than twice the value you will get if you use the rewards for rent.
Fitness
BILT also has several fitness partners, including Soul Cycle, Solidcore, Rumble and Y7 studio. You can redeem a single Soul Cycle class as low as 2400 BILT points.
The BILT collection
The BILT Collection will give you exclusive access to their hand-curated catalogue of art, decor, and apparel – all inspired by that month's featured artist. For instance, this month, they have the spring collection of decor inspired by Spanish and architecture and starts at 5000 points.
Referral Link for BILT
BILT has a pretty decent referral program. For every 5 successful referrals, you get about 25,000 BILT points. By successful, they mean that the applicant must be accepted for the credit card and spend within 30 days of the card issue.
Moreover, you can earn up to 1 Million BILT points and use them towards your next vacation. To give you some context, you can transfer BILT points to World of Hyatt at a 1:1 ratio, and 20,000 points can earn you a night at Hyatt Grand Central, which starts at $400 a night. So make sure you refer as many friends as possible.
You can use my referral link to get started, and this would also reward me for the content I bring out for all of you. You can use the below invitation link to signup.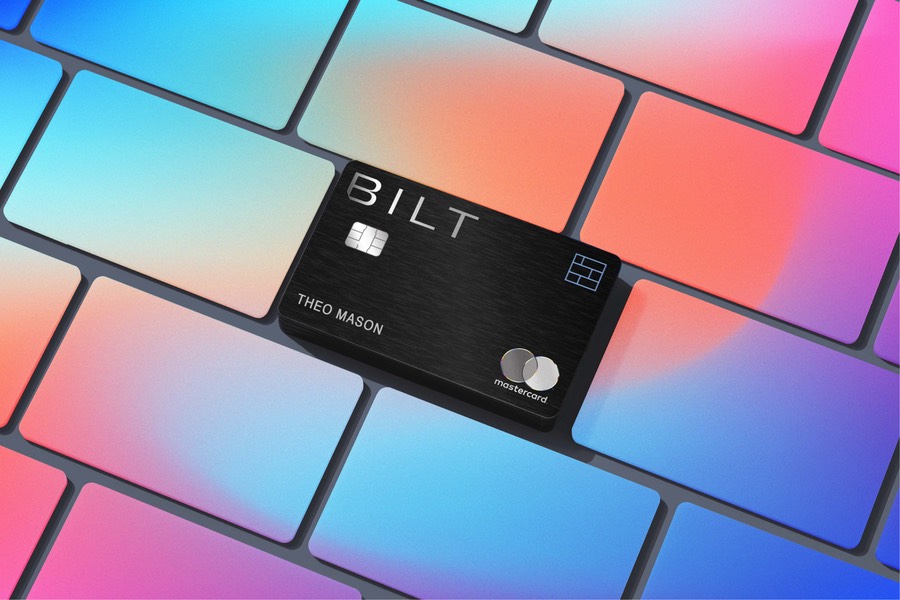 Final thoughts
Since I do not have the BILT Mastercard, I cannot review it yet thoroughly. I am hoping to get one soon and enjoy all the above benefits. However, the BILT rewards Alliance is pretty good, in my opinion. After three months of using the payment portal, I already have a pretty decent chunk of points through my rent payments. Moreover, you get bonus points for linking your existing Airline and hotel partners. I would recommend just collecting those points since you are not losing anything. You may have decent points to book 2 Hyatt nights in New York City without zero extra spends. If you have a BILT card, please share your experience in the comments section below.
---
Like what you read? Consider subscribing to The Local Postcards for more content on credit cards, hotels and local travel.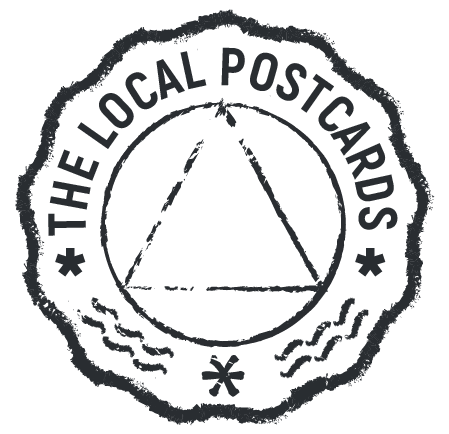 The Local Postcards Newsletter
Join the newsletter to receive the latest updates in your inbox.
---