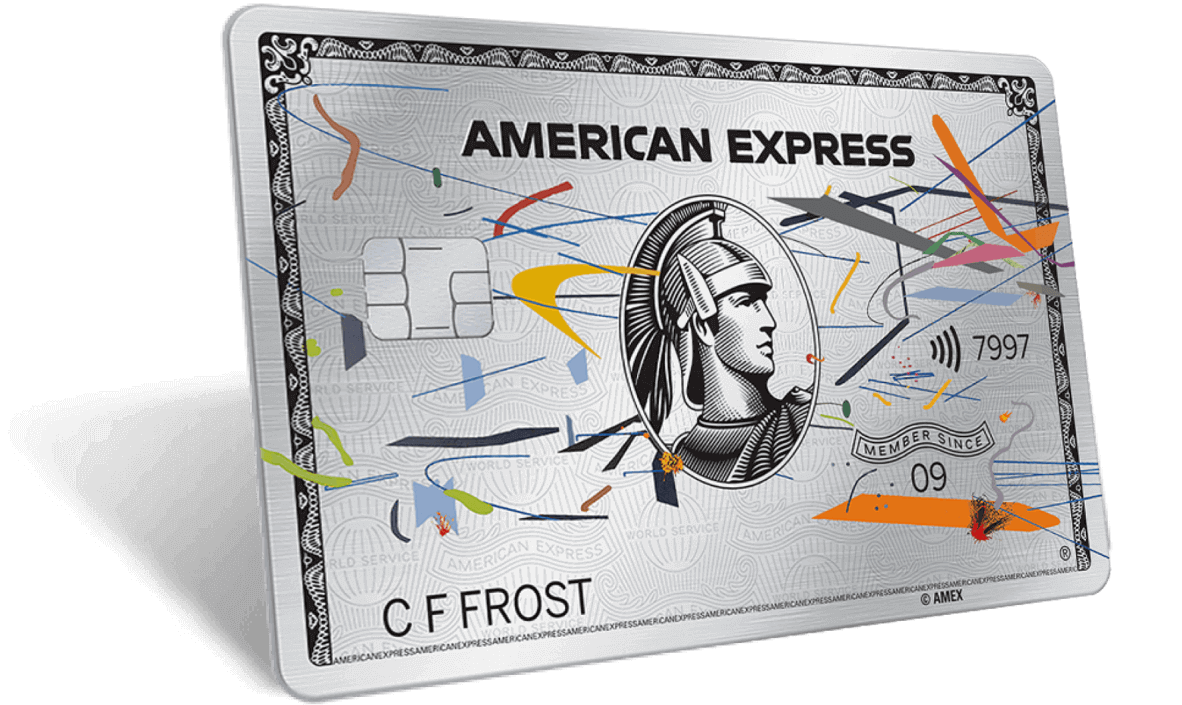 Detailed Review of American Express Platinum Card: US Edition
I have used the similar version of the card back in India extensively. When I arrived in the US, I was eager to try out the US variant. Scroll through to read about my take on this expensive piece of metal.
I have written extensively about the AMEX Platinum Card India edition, and if you want to check out that post, you can read about it here.
I moved to the US a few months ago, in August 2022, and I wanted to explore the US American Express Platinum Card. However, it is tough to get a credit card if you have just landed in the US. Especially if you are a student and do not have a credit history, you mostly also need an SSN (Social Security Number) to process your Credit Card Application, and this usually cannot happen until you have a job.
However, a few student-specific credit cards here enable you to do this. I may write about this a little more when I learn about it.
So long story short, it takes about good three months to get a decent credit card here. But I was able to get the AMEX Platinum Card in the US within a week I landed. I used something which is called Global Transfers, which is available for American Express Platinum Cardholders. I called up the Platinum Global team, and they transferred my AMEX Platinum card from India to the US.
This is a great way to start building credit history and also has a host of benefits right from the very beginning. So far, I have already used the card for about nine months, and I have built a decent credit history while also enjoying a few of the perks my platinum has to offer.
Look & Feel of the Card
The look and feel of the card are the same as the India variant - absolutely no surprises there. The packaging was sleeker than the India edition, and most things were the same. But I like the metallic finish and the weight of the card. Moreover, they have released two new versions of the card, a limited edition art card where Kehinde Wiley and Julie Mehretu have reimagined the platinum card.
I am a fan of the classic platinum card and not of these art edition cards. But that is just a personal preference, and you can decide which one to get. Moreover, I can only keep one active card, and I prefer to use the original platinum card design instead.

You can read more about the Platinum Art Cards here.
The Credit Card Eligibility
This card needs a good credit score. I did not need a pre-existing credit score since mine was a global transfer, but I have heard that a credit score of 720 is desirable and an annual income of at least USD 50,000. That being said, I still have no clarity on how the credit cards acceptances work here in the USA. I am trying my best to understand, but I assume it is too soon to understand the system completely.
💡
TLP Tip:
If you are moving from India, consider using the
Nova Credit
to apply for a credit card here in the US. They will use your pre-existing credit score from India to match you to the best possible cards in the US. AMEX Platinum is one of them. While I have not used Nova Credit personally, it looks like a good tool.
Sign up bonus
I received a sign-up bonus of 100K points, and this gave me a good headstart to exploring a lot of rewards and redemption offers offered by AMEX. AMEX offers about 100K MR points as a sign-up bonus, and I think it is a pretty sweet deal. If you are looking for more added benefits while signing up, I suggest scrolling down to the referral option where I have mentioned the referral link and the bonus incentive.
Benefits
American Express Platinum Card comes with many benefits, and I am not going to cover all of them. You can always refer to their website to check it out. But I will cover the main ones and the ones you need to look out for.
Travel benefits
5X Points on Flights & Prepaid Hotel: You earn 5X points on flights purchased directly from airlines or American Express Travel.
$200 Hotel Credit: You Get $200 back in statement credits each year on prepaid Fine Hotels + Resorts or The Hotel Collection. I have used it this year and also received a $100 credit for F&B usage at the hotel property.
$200 Airline Fee Credit: Select one qualifying airline and receive up to $200 in statement credits per calendar year when incidental fees. I have used this to buy inflight wi-fi this year.
$200 Uber Cash: You can use $15 in Uber Cash for orders with Uber Eats or rides with Uber in the US each month, plus a $20 in December. You also get upgraded to Uber Gold and get better rides.
American Express Global Lounge Collection: This is a good benefit if you travel a lot. I have been to the centurion lounge in the US, which is excellent. Good food and wine before the flight to refresh you a little.
$179 CLEAR Credit: I haven't used this, although I have registered for it. I can update this section once I have some experience using CLEAR, but it sounds great if this can come in handy to skip some airport queues.
Global Dining Access by Resy: I have honestly never understood this benefit. It helps one book restaurants and can be used for reservations. But here at NYC, I have never really needed a reservation.
Beyond this, you also get Marriott Bonvoy Gold Elite Status, Hilton Honors Gold status, premium staus for Avis Preferred, Hertz Gold Plus Rewards, and/ or National Car Rental Emerald Club Executive.
Everyday use
$155 Walmart+ Credit: This is great. My Walmart+ membership is covered, and I have used this benefit quite a bit. I like it since I order a lot from Walmart.
$240 Digital Entertainment Credit: You can get up to $20 in statement credits each month on eligible purchases made with your Platinum Card on one or more on The Disney Bundle, Disney+, Hulu, ESPN+, Peacock, The New York Times, Audible, and SiriusXM. I use it for the Disney Bundle and New York Times.
$300 Equinox Credit: Choose the best Equinox Membership for you—seamlessly integrated in-club and digital, or digital-only and get up to $300 back per year in statement credits. Use your Platinum Card® to pay for monthly Equinox All Access,
$300 SoulCycle At-Home Bike Credit: You Use your AMEX Platinum Card to purchase one SoulCycle at-home bike and receive a $300 statement credit each time.
$100 Saks Credit: You can get up to $100 in statement credits annually for purchases at Saks Fifth Avenue or saks.com on your Platinum Card. However, you can only use $50 once every six months in a calendar year.
💡
TLP Tip: One feature I absolutely love is the purchase protection by AMEX. If a new purchase gets stolen, damaged or lost. I have used this once because my items were not delivered and AMEX was really prompt with crediting the total amount.
Membership Rewards
Membership rewards are the points currency that American Express uses for all its cards. You will receive 1 MR point for each dollar spent through your AMEX platinum card. If you are spending on travel, you will get about 5X points on all your flight purchases done through the AMEX travel portal.
You can use these for a lot of their transfer partners across hotels and airlines. You can see a complete list of all the transfer partners here.
My only hiccup with the transfer partners is that they do not have Hyatt on their list, and Chase has Hyatt as a transfer partner, making life so much easier. Recently Marriott Bonvoy underwent a series of changes in their points system for booking hotels, and it has only made the Marriott Bonvvoy Membership program less desirable.
Customer Service Support and AMEX Mobile App
I am not very happy with the customer service support. My previous experience of using this in India was incredible. There were zero wait times and warm staff, which was indeed a customer delight. Even with a platinum card and paying a hefty fee in the US, I think there are massive wait times. I have waited up to 10 or even more minutes to get through to the customer service representative. That being said, whenever I have had a chat with them, they are accommodating and friendly and also, at times, really very sweet. That's one of the most distinctive aspects of American Express from the very beginning - an excellent support team that understands you and your needs.
The website has gone a little bit of an overhaul - in the US version of the website, I see more detailed reports, how my MR spends are like, what categories have gotten me the MR and a lot of other data points which are fun to read and keep track of. The overall website is pretty much the same, and the navigating throughout is easy.
Similarly, there is not much difference between the app from the Indian version. It has a home tab, a membership tab, offers and an account tab. They pretty much cover everything which is needed in an app. One of the best things I like about the app is the chat feature. I do not have to wait to connect with anyone on the phone line for minutes if I have a quick query. I end up sending texts more often, and my issues are often resolved instantly. I would recommend using the chat feature to save yourself some time.
In the app, they have a feature called split payments - wherein you can directly split with any other user who has a Venmo or a Paypalccounts, and you get back the share as statement credits, and you also earn the MR points for the entire purchase.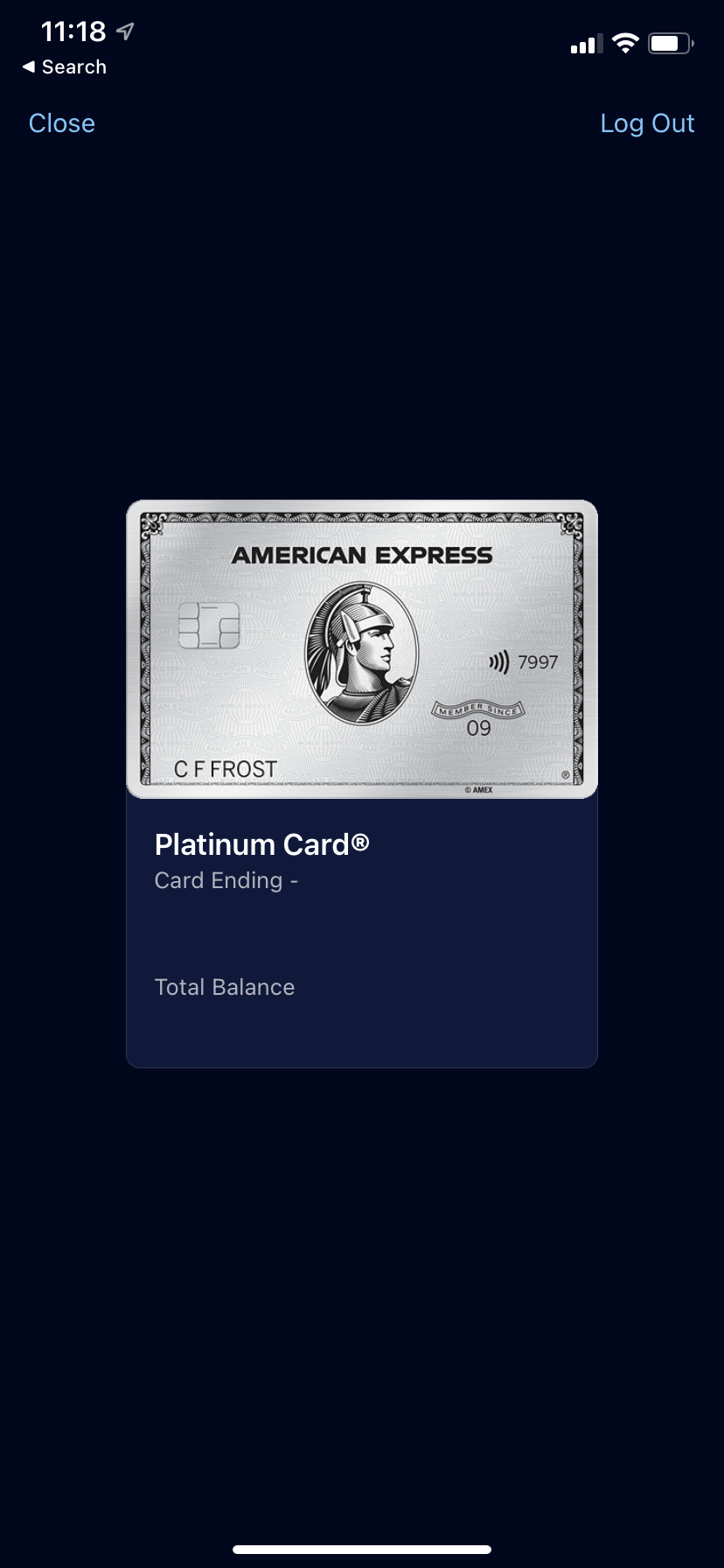 My usage points accumulation and redemption of benefits
So far, I have had the card with me for over nine months. In 9 months, I have earned a total of 2,15,000+ MR points. Out of which, I have only spent about 125K MR points. Adding up all the cashback and offers mentioned above, I have received about $3080 worth of value on this card. If I have to remove the fees, the net worth I have received is about $2400+ in about nine months. I would say that is not bad at all.
How did this happen?
I used my Saks 5th off credit of $100, about $150 of Uber Credits, W Hotel redemption, which was about $1500 for three nights and $300 in credits for booking Hilton Hotel through Fine hotels + Resorts. I also used the Future app promotion offers benefits of about $400. Moreover I used my Walmart+ annual subscription of $144, Clear subscription of $175, Disney bundle and NYT, United Airlines credits and some cashback offers.
I think I did some justice to the card. That being said, I think I could have done better, and I could have redeemed the MR points for better deals and maximized my point to dollar ratio. However, I am also learning each day and on the lookout for how to make the most of it.
💡
TLP Tip: To get more MR points in a year, use Rakuten and in your settings select AMEX MR option instead of the cashback option. You can sign up on Rakuten
using this link
for a signup bonus.
Referral Link to apply for the card
There are a few ways to maximize the card, and one of them is through referral. Consider applying through the referral link below if you plan to go for this card and like what you read. This will help me motivate to write more enriching content for you.
There is an exciting limited-time referral offer. Using this link, you will receive 100,000 MR points as a sign-up bonus if you spend $6000 in the first six months of your card purchase. Moreover, you can earn 10x points at restaurants worldwide up to $25,000 in eligible purchases during the first six months of Card Membership which is an excellent offer. Considering they do not have bonus points on restaurant spends on the platinum card, this is a great way to maximize those MR points.
Here is my link for the referral.
💡
TLP Tip: Once signed up, refer your close friends and family to increase your point earning. For each successful referral, you will receive about 15,000 points, which is not bad. This, however, is capped at 55,000 points currently annually.
Overall TLP Rating ★★★★☆
I would give this card a total of 4/5. The card comes with a hefty fee of $700, and one needs to put in a lot of effort to maximize the fee. If you are travelling a lot, this card is for you with the centurion lounge visits, and the 5x points on flights make the card worth it. However, if you plan to use this card on daily spending, I would not advise taking this card.
Another aspect is that you may not get the sign-up bonus for card renewal, and that is a chunk of points that one can use for any purpose. You can always negotiate with the American Express team for a reasonable retention offer and ask your friends to sign up using your referral link. However, the points earned are low.
They also need to add more transfer partners and have more cashback. I have a lot of points for comparative analysis since I have used the exact version of the card in India. I felt the US variant was better in some places, but the Indian version stands out in some areas.
Nonetheless, it is a great card to add to your kitty.
---
Like what you read? Consider supporting The Local Postcards for more content on credit cards, hotels, and local travel.
The Local Postcards Newsletter
Join the newsletter to receive the latest updates in your inbox.
---