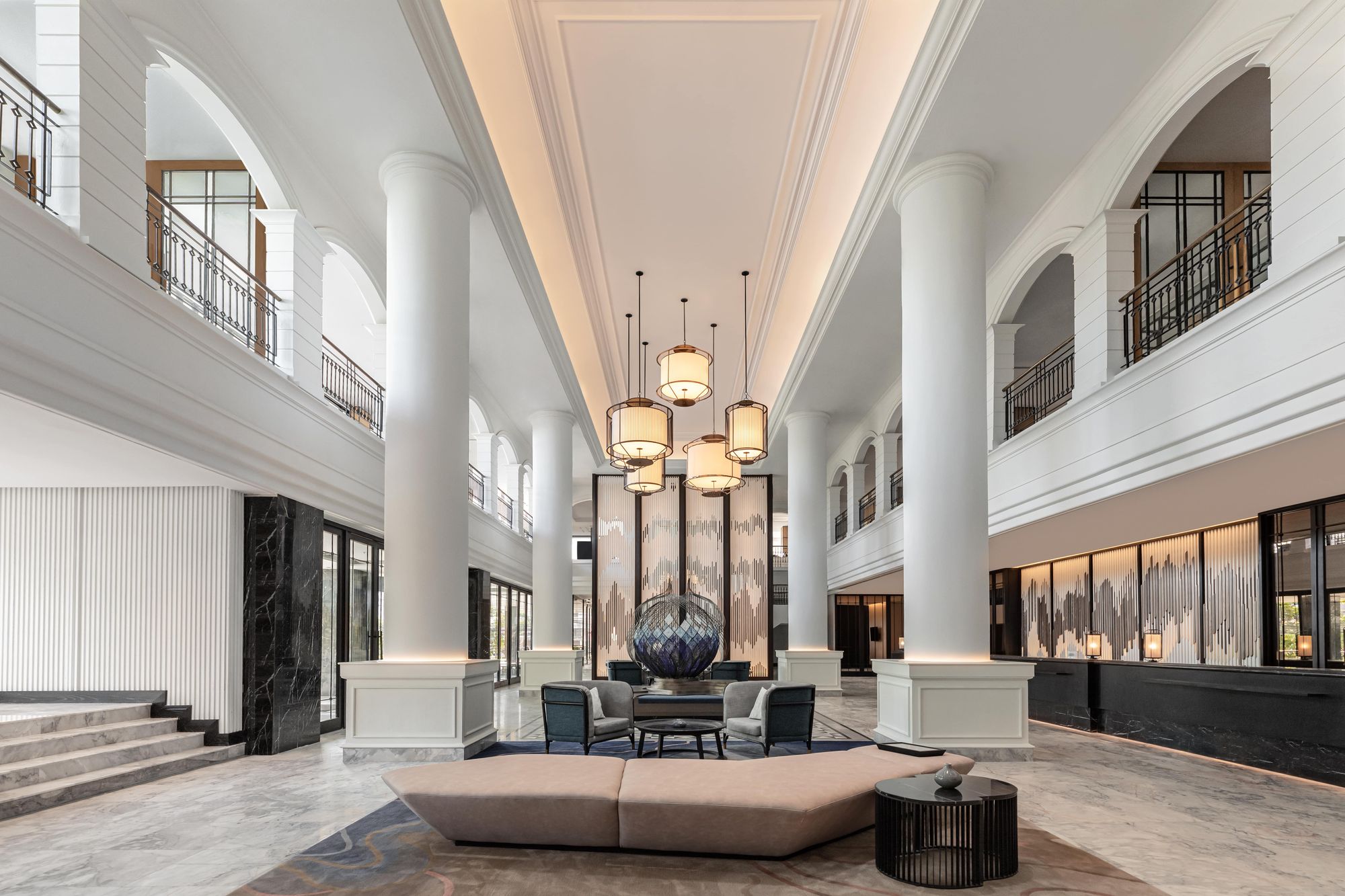 Hotel Review: Courtyard by Marriott, Old Town Phuket
In the heart of the old town, Courtyard by Marriott, Old Town Phuket, recently renovated, and rebranded as Courtyard, is an almost 30-year-old building overlooking the Andaman and the city. If you are a lover of quieter spaces and love being where all the quaint cafes are, this is your place to be.

When booking my hotel for Phuket, I did not do extensive research. Instead just booked a stay that was cost-effective and had decent reviews. It was only later, when I checked in, we realized that it was on the other side of the town, almost 30 mins away from the bustling city center (Patong). But if not for this stay, we would have never explored the beautiful lanes of the old town, constructed using the sino-Portuguese style, almost giving a hint of Pondicherry, India, and a vibe very similar to Hoi An, Vietnam. This hotel is nestled perfectly to let you soak up Phuket's rich cultural heritage. The old town is great for local shopping, cafe hopping, and classic bars. All this is just an hour away from Phuket Airport.
Check-In

We arrived at a giant atrium lobby inspired by southern Thailand's art styles, and the well-lit space calmed us down from our travels. The check-in experience was smooth since they expected us when we arrived and had a smoother check-in. We were also greeted by the members of the hotel staff - who graciously showed us around and gave a quick tour as we checked in. The entire process, from walking in, to getting a key, was under five minutes.
The Room 
   
The room is a standard hotel room with an attached bathroom. It was neat and clean, and the service was impeccable. However, there was nothing that wowed me. The room had a sea view which we were not expecting, and had a telly with limited English channels. The property and the rooms have a southern Thailand design style, heavily inspired by more local and traditional art forms. Although they have multiple rooms and suites, from the deluxe rooms to the presidential suite, we stuck to the basic one since we were traveling during New Year, which is peak travel season. What disappointed me was the lack of a minibar. However, what surprised me was their move to more sustainable products, including bottled water, given to us in glass bottles.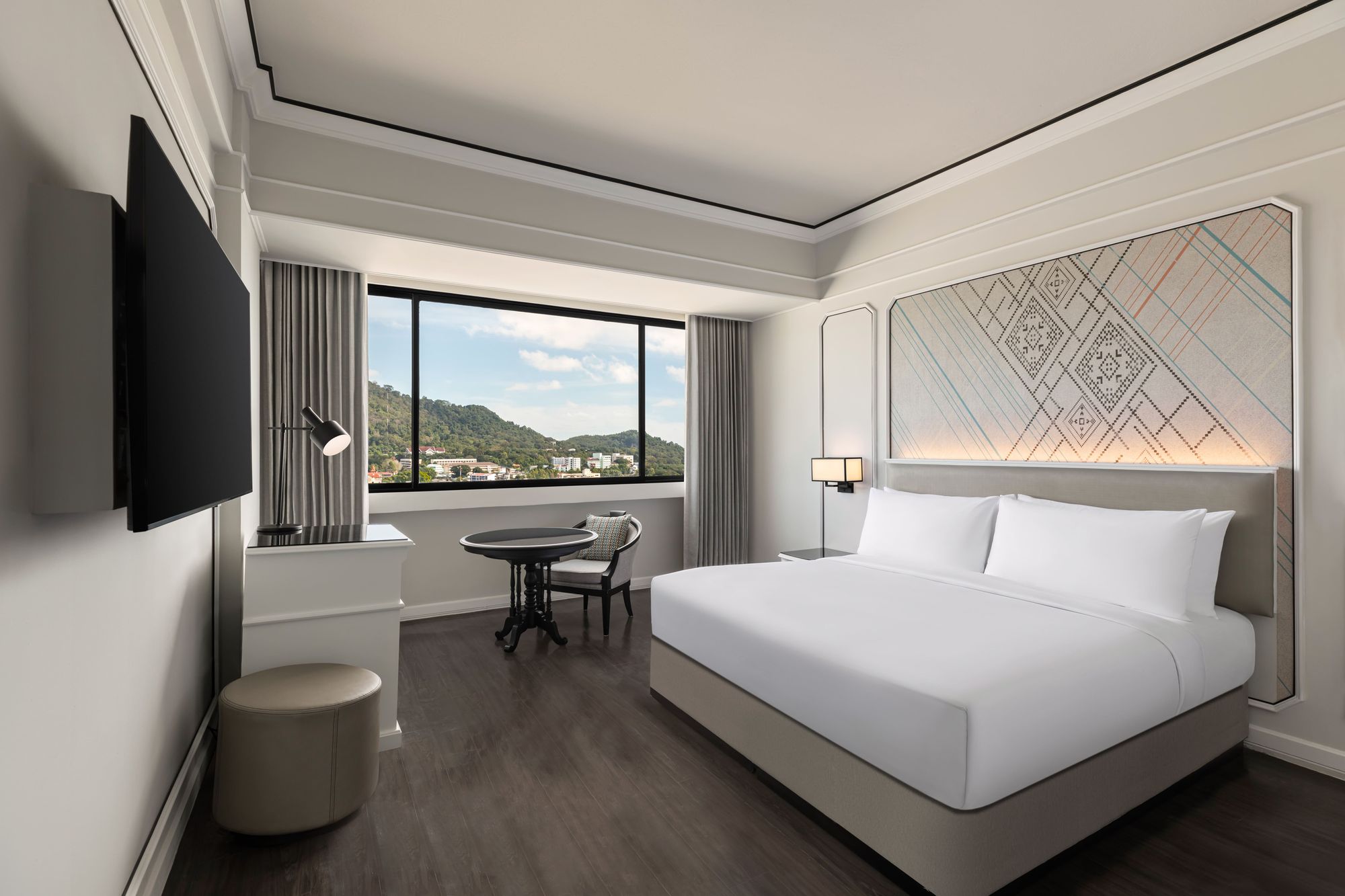 Hotel Facilities

The hotel does not have much to offer, but it has all the basic amenities a hotel should have. It has a gym, a restaurant, a coffee bar, and a poolside bar. I loved spending my evenings by the pool and ordering a cocktail or two (My favorite being the Saneha gin with tonic). We did not end up ordering the room service, but I assume that was the. Only service functional 24x7. The hotel also has meeting and event spaces that we passed by.
Food
I have had food from all of their restaurants, and unfortunately, it fails to keep up with the quality of food served all around the old town. For the buck one pays here, one would expect more, a palatable taste, and a quick service. 'Krua Talad Yai' is their flagship restaurant which also serves breakfast, which was far from desirable. I even skipped breakfasts twice during my stay here to explore more local options at Phuket old town close by. We also explored 'Talung Lounge', a cafe by the day and a bar by night. Here we ended up ordering an afternoon tea set once and some dinner. Both of them were underwhelming, with a very laid-back service. The 'Kolae Pool Bar' is better, where we often ended up ordering post-pool munchies and drinks.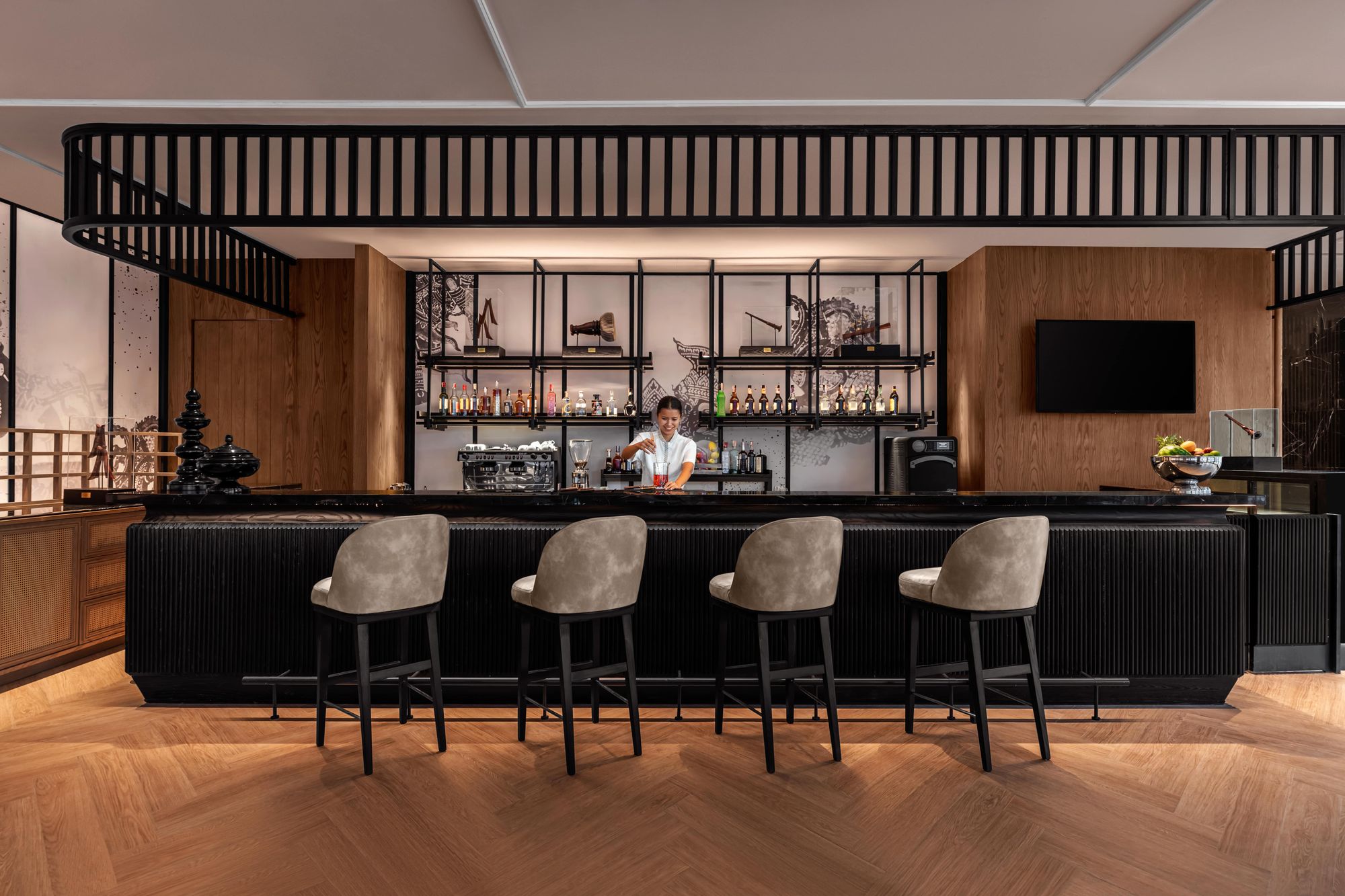 The Staff

The staff was well aware of my arrival and departure timings and had everything prepared and set up in advance. They also left a cute message in my room post-arrival with a basket of fresh fruits. They were also completely understanding, and the room service was really excellent. However, the hotel is understaffed, with limited people running the show. For one, this place needs faster service, especially for the F&B area. Overall quite lovely and courteous staff, which is a given in Thailand.
How much did I pay

I paid about 4000 Baht per night per room, or $115, including breakfast for two. They were very kind and offered a complimentary afternoon tea set, two drinks by the pool, and a daily credit of 500 Baht per day to be used at their restaurants. This was a very warm gesture, and we were not expecting this.
TLP Rating ★★★☆☆ + 1/2

This is the perfect spot if you want to stay in the old town. If you are a party person, stay closer to Patong. The hotel is recently re-done and gives a friendly, fresh vibe. The hotel has all the amenities and will ensure a smooth, peaceful stay. You get what you pay for, and in this case, it's the serene outdoors and a pool bar to sip some margaritas while you relax on your vacation. For a three-star property, Courtyard by Marriott, Phuket did well; however, The Local Postcard rates Courtyard by Marriott 3.5 stars only for their tasteless food, as the other bits are pretty impressive. If you have been to Phuket for a vacation, feel free to share your recommendations and thoughts. If you liked this review, share it with others and tell them about The Local Postcards.
The Local Postcards Newsletter
Join the newsletter to receive the latest updates in your inbox.
---