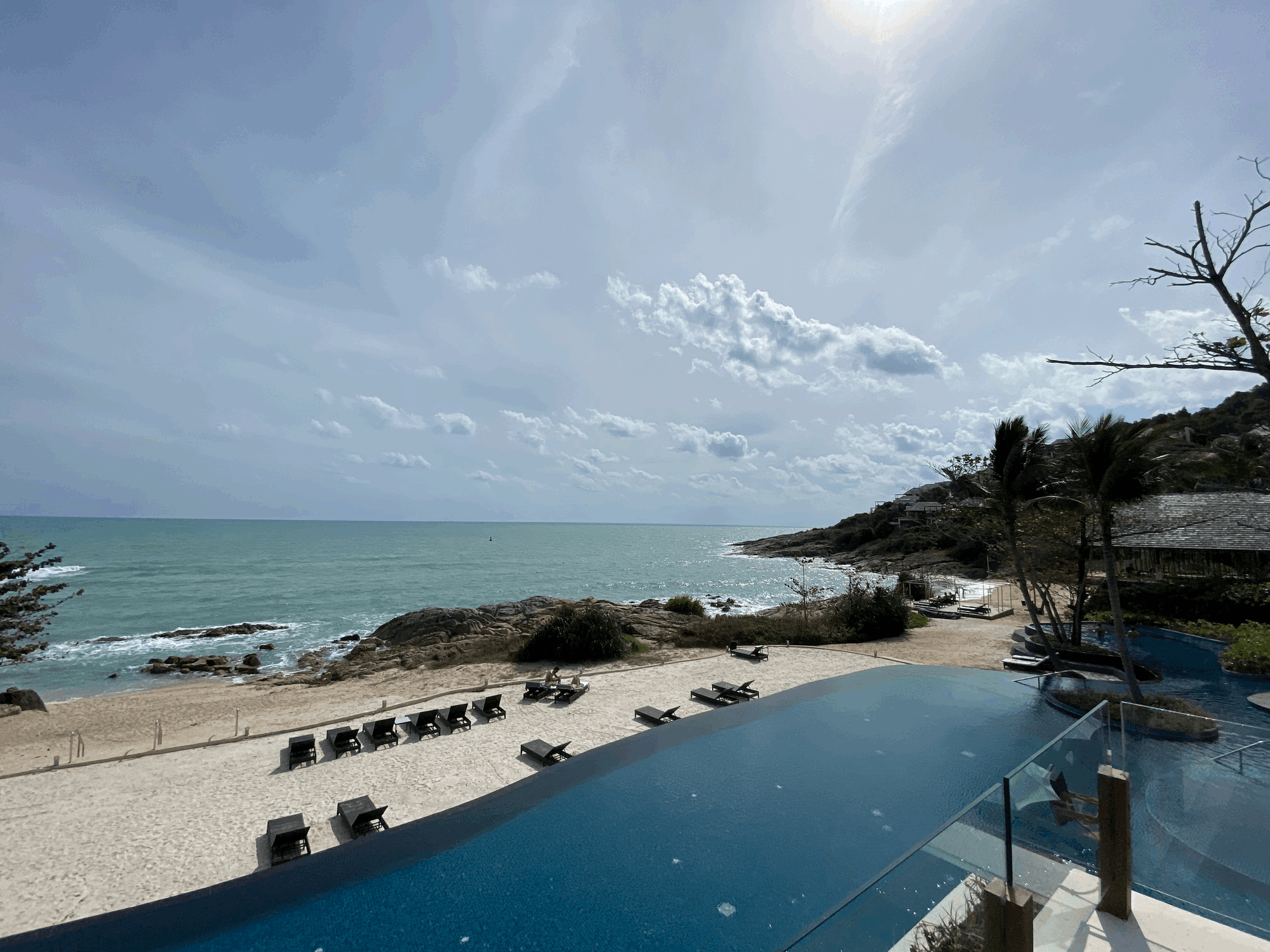 Resort Review: Ritz Carlton, Koh Samui
The last time I stayed at a resort was W Goa. Right at the beach, with great breakfasts and lots of open space for those lovely evening walks. I wanted a similar experience in Thailand at Koh Samui, albeit it was a short stay, but long enough to experience what the resort offers.
I flew in from Bangkok in an hour-long flight and reached Ritz pretty late at night, way past 10 pm, thanks to our delayed flight. This late arrival was a bummer since we had planned a few things to do later that night, but the overall experience made it better.
Checkin Experience

Their swanky welcome center and lobby with a massive show pool and an elephant statue welcomes you to Ritz Samui. It overlooks the sea and immediately feels peaceful. As you enter, you notice the extreme hospitality of the staff. I would talk more about them in a separate section; however, the team at the reception was super sweet and welcomed us to the resort. They also briefed us about certain free activities(which we never did) that we could do within the resort. Then we were transported to our rooms in the buggy.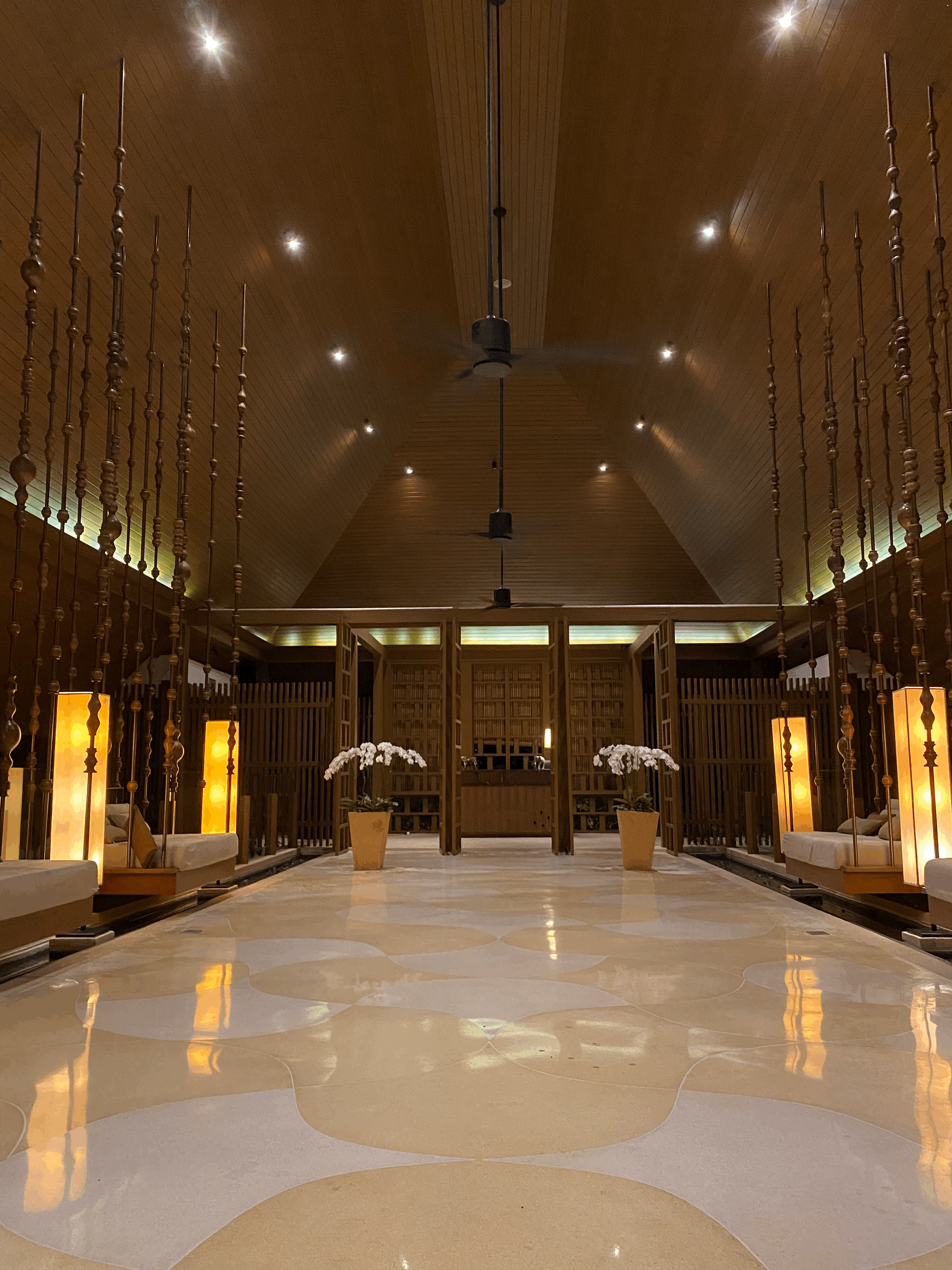 The Buggy service needs a special mention here. I have stayed at several resorts, and sometimes the extremely long walks from your room to all the different places in the resort can be an inconvenience. At Ritz, it was an incredible experience. The buggies were available everywhere, and they reach you in less than 2 minutes any time of the day or night. This one will be hard to beat and takes a big chunk of the TLP points pie.
The Suite
We had booked their most basic room, which is, in fact, a suite. They have suites and villas, but unfortunately (or fortunately), they do not have standard rooms. Our 'Select Terrace Suite King' had four large distinct sections. As you enter, you have your living room - a cozy setup with a TV and a minibar, perfect for a movie night or lounging around. Attached to this, we had the terrace. The terrace was quite massive and overlooked the sea. It was well-secluded and gave us good privacy from the other adjoining suites. The following section was the bedroom. As we entered, I saw 'Welcome to Samui' written in flowers and leaves on the bed, a little tacky for my taste but a sweet gesture overall. The bedroom also has a telly for those moments before you doze off.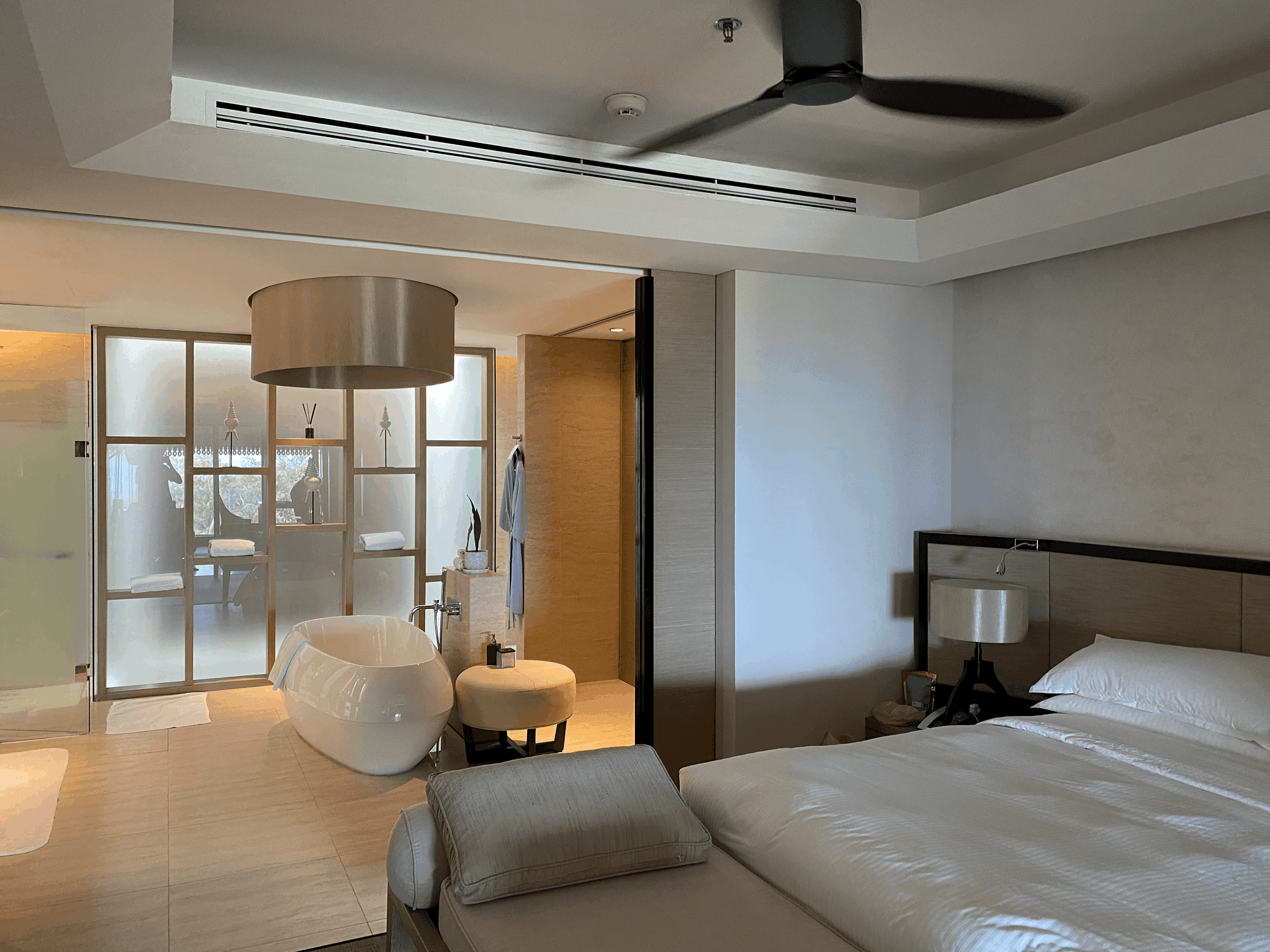 However, for me, the quality of any room is a reflection of its bathrooms. The final part of the suite was the bathroom - it included a beautiful but more petite bathtub in the center and ample space to move around. I was disappointed with their washroom, they did not have any signature products that the guests could take away, and the tub was smaller in size.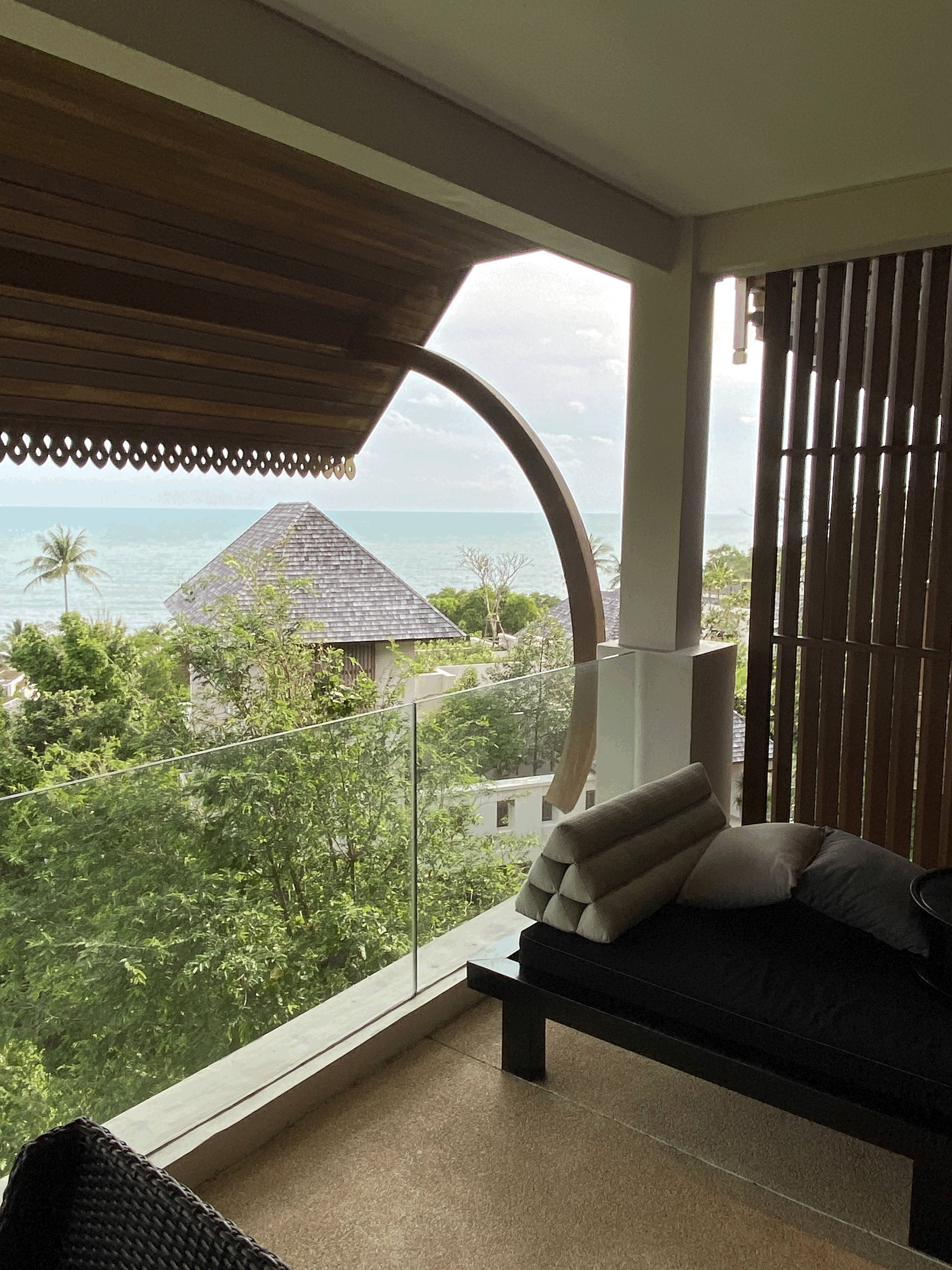 The room also had an evening turndown service, often accompanied by local sweets like dried mango or banana chocolates. Overall, it was a fantastic suite and served as our abode for the next two nights.
Hotel amenities and tour
The following day we decided to take up the hotel tour. They have tennis and basketball courts and a massive infinity pool - which was quite an experience since it felt like a never-ending pool of water merging with the sea. There are several restaurants if I remember correctly - about seven of them and a spa village with a swimming pool for members who have taken a spa appointment.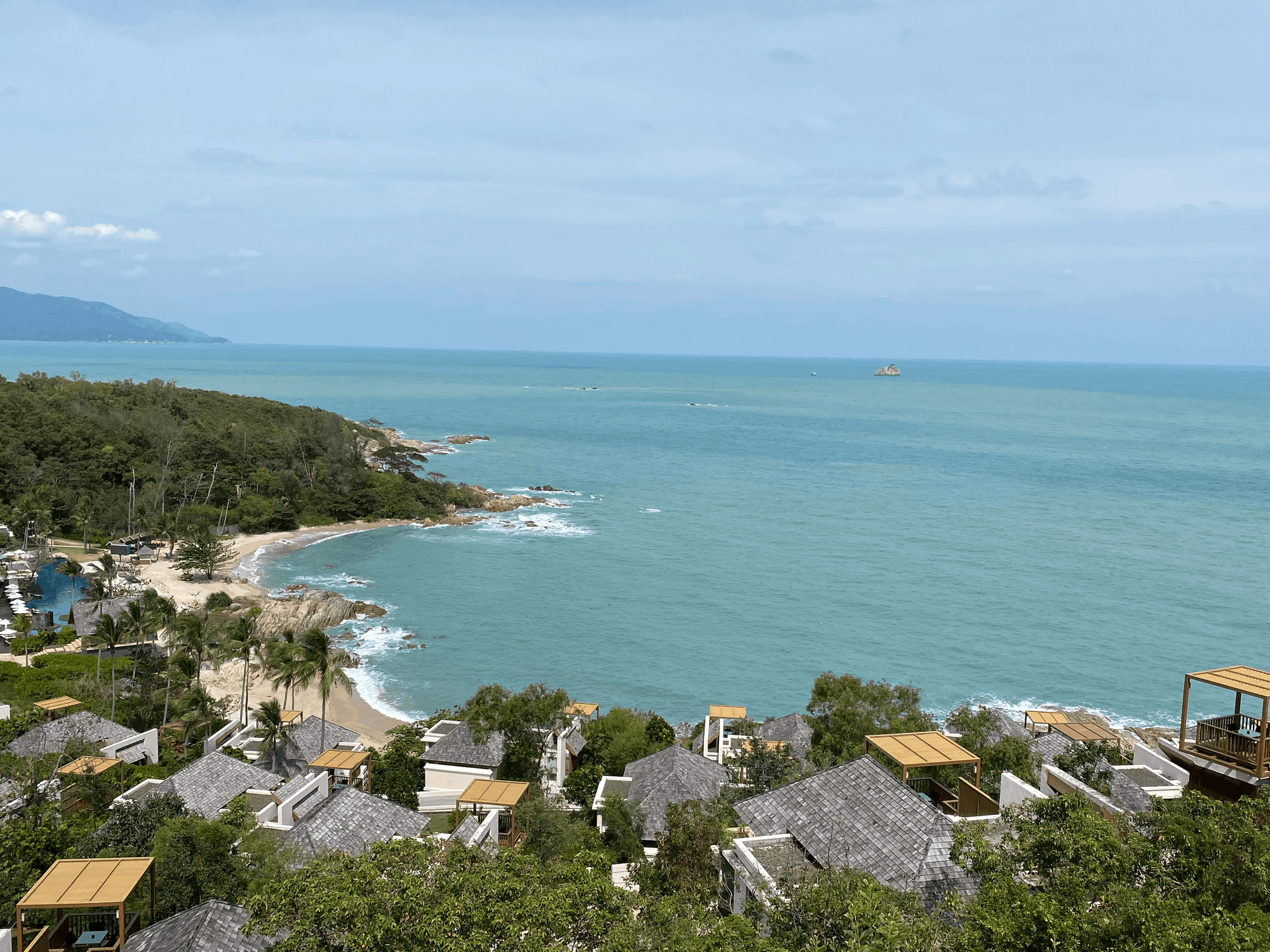 The hotel itself is about four years old but, at times, feels older. The massive property needs a lot of upkeep, maintenance, and staffing - making it a tedious task for a resort this size. However, my favorite part of the resort was its private beach - uninterrupted access to crystal clear waters at any time of the day (or night!). The sand is very coarse, and walking barefoot could be challenging.
Food
All we did - and rightly so over the next two days- eat food, of which breakfast was always the most enormous serving size. The spread was like any other, a little disappointing - since it was more or less the same items over both days. However, it was really excellent quality. The highlight for me was the fresh coconut water, free-flowing throughout the breakfast. I enjoyed sipping on them all morning.
Next up, we made a reservation for their signature Thai restaurant, 'Pak Thai,' based on the staff's recommendation. This is a restaurant with an eccentric layout. Each table has a room of its own and is divided into sections horizontally for everyone to have a private view. This makes it even more intimate and feels personalized. The food was excellent; however a little spicy for my palette. They served an interesting beetle leaf palette cleanser, which was my favorite.
If you are staying for long - I suggest exploring more local places or carrying some of your own food since it can get expensive. The prices are definitely on the higher side.
Staff
The staff at Ritz Carlton Koh Samui is incredible. They are constantly juggling multiple roles and are really great at it. Our front desk attendant, who checked us in, also drove us to our room in the buggy and was open to giving us a tour of the resort. Unfortunately, since we were super late, we decided to do the resort tour the following morning. Their staff at the breakfast place, poolside, and restaurants were lovely. They often indulge in conversations and give you the best tips, making you feel welcome and warm. Hands down, one of the best staff I have ever met in my past stays.
How much did I end up paying?
I booked through the AMEX Fine Hotels and Resorts portal, to which I got access through my AMEX platinum. I used about 70K MR points to block two rooms and paid about $250 in cash for taxes and other fees. Booking through the portal gave me a complimentary breakfast for 2, late checkout at 4 pm, and $100 in food credits, which I used for my dinner at Pak Thai. I got a good deal overall.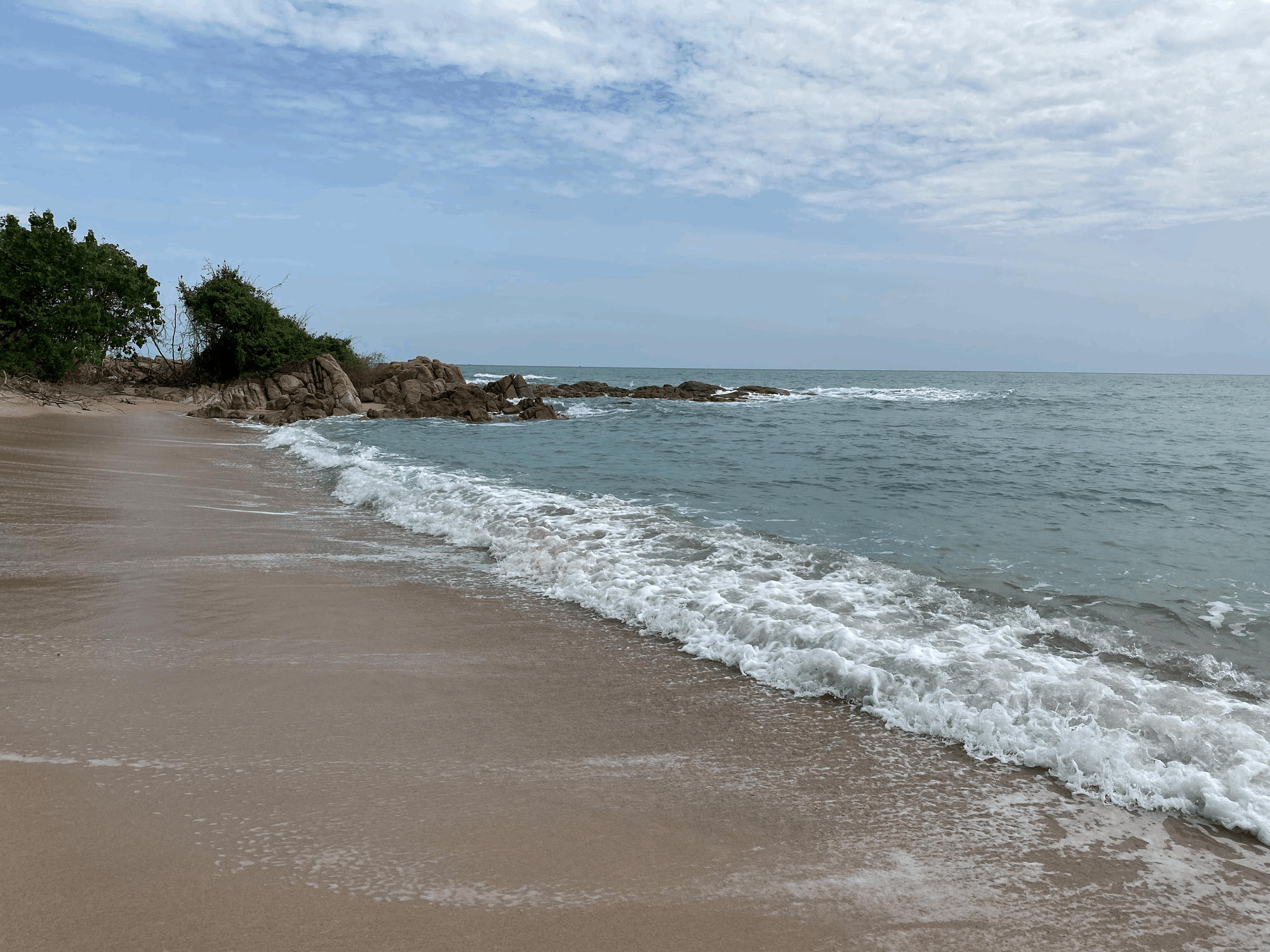 TLP Rating ★★★★★
Ritz Carlton is an excellent property and quite massive; definitely, one of the best hotels to stay at Koh Samui. Hospitality is their USP, and that has elevated our experience. If you are looking for a more laid-back and relaxed time during your vacation, I suggest going to Ritz, but make sure you have plenty of days to experience the beauty around you. It was a very quick stay for us, and I preferred three more days. If you have been to Koh Samui, share your experience and recommendations below.
The Local Postcards Newsletter
Join the newsletter to receive the latest updates in your inbox.
---