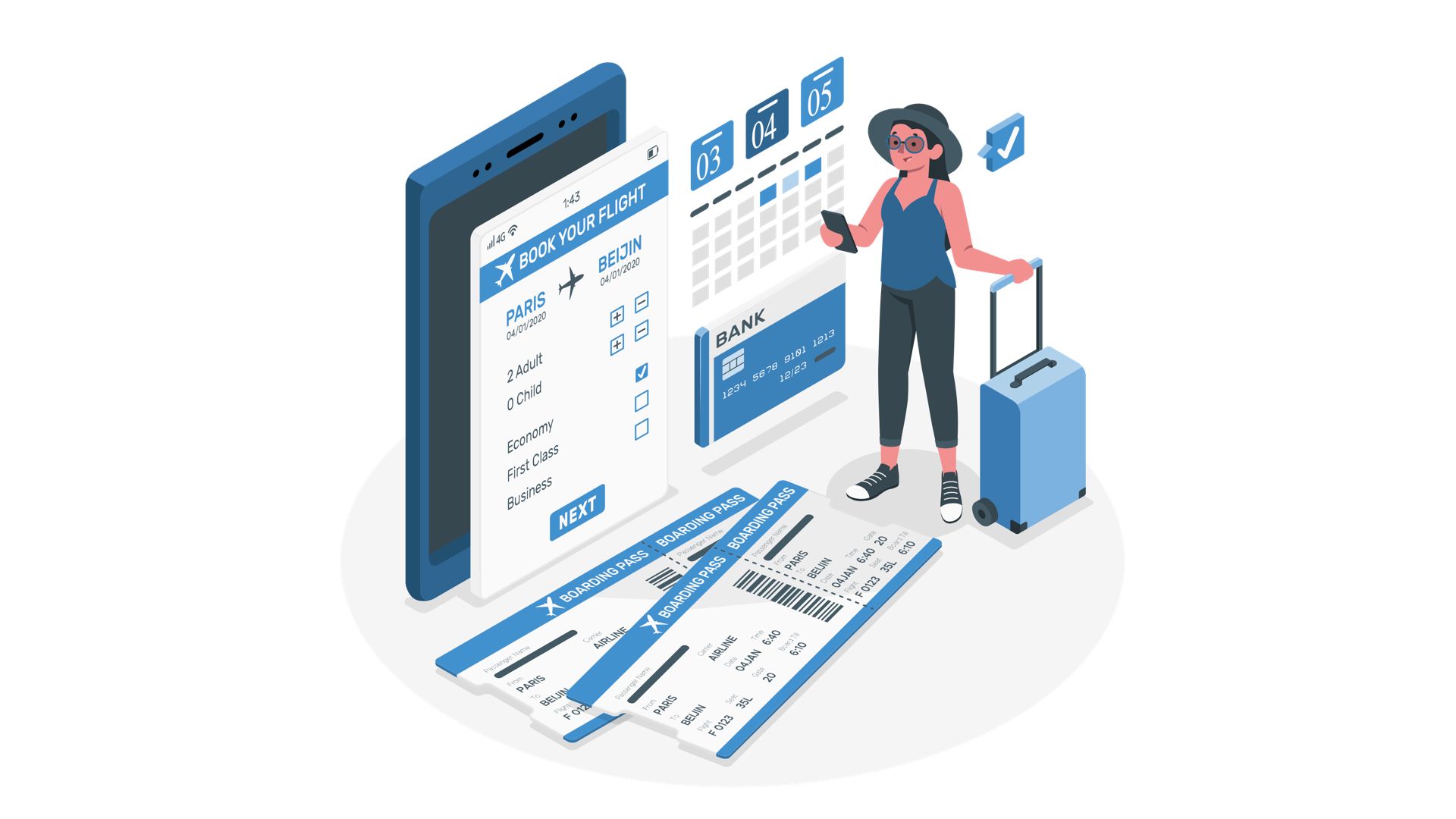 My bittersweet relationship with Intermiles
Formerly known as JetPrivilege, this frequent flyer program is a hit and miss. Is there still value in staying with them?

Since my beloved airlines, Jet Airways died a slow death; I wondered what would happen to the stash of JP Miles I have been sitting on. I used to be a Jet loyalist like many of you here.
I still remember I had booked two business class tickets to Goa. I was very excited, and this was all a surprise for a friend. This was the month where Jet started cancelling flights. Each passing day we would pray that the flight on our route is still functioning. Eventually, the day came when our flight was cancelled.
However late to the party, I have made use of my JP miles quite good enough. I upgraded my Singapore- Mumbai flight to business class back in 2018. This was when we were not living in a world of COVID, and I used to look forward to heading to airports. Airport shopping and strolling was my guilty pleasure and lounge hopping if there was time and option at the selected terminal. It was my first business class upgrade, and I loved it.
The sweet crew kept on checking on me for more champaign - and they were curious as to I was a student or working. As I write this, I am reliving my Jet Airways memories. I cannot wait to go back to flying again on an international sector.
Right after my failed Goa sojourn, Jet shut, and I was sitting on a bunch of JP Miles. Since Jet Airways and JP were separate business entities, JP Miles (JPPL) were not affected. They changed their branding and business model. Now rebranded as Intermiles (Done by Interbrand), they launched this around November 2019.
The Website
The website is a fresh look from the JP Miles website. Initially, it was very similar to the JP website, but now they have completely changed the website's UI. With the change of colour to red, this is a little hard on the eye. However, I love the minimal and clean look of the website. This was something I did not see happening in JP.
I struggled a bit with navigation; however, the new website has made life simpler. With the website navigation and style very new age - they have at least fixed this part.
However, when I use the website on my mobile device, there seems to be a few glitches, and at times it hangs. I am not sure if that is an iPhone only issue - but if you are accessing it on the mobile phone, it is better to use the Intermiles app.
The tiers & the benefits
Intermiles has about four tiers. Platinum, Gold, Silver and red. Currently, I am a Gold Member with Intermiles. You can check out all the details on tier benefits and more here.
For me, I availed the below benefits out of all the benefits given to me:
50% Elite Tier Bonus
BigBasket vouchers worth Rs 750
2000 Bonus Miles on InterMiles Shop
2000 InterMiles credit for Redemption
It is not a lot when you look at it, quite incremental benefits, but I guess it is good enough since this is a loyalty program for which I did not have to pay. For years I had the JP HDFC Credit Card, this expired, and the HDFC team automatically sent across the Intermiles card to me. This is the HDFC card I use when I am not using AMEX, and hence my I end up earning accelerated Intermiles through my spending.
The App
The app is excellent, easy to use and very intuitive. To increase the app's stickiness for the longest period, they had great daily point earn offers. They had a few in-app games which you can play and earn 15 Intermiles, and they had a Spin the wheel feature through which you could make anything between 5 - 250 Intermiles. They had a weekly quiz game - through which you could earn about 50 Intermiles. I used to log in to my Intermiles app daily and diligently to get all the miles I could.
However, they have recently stopped it all, and I am very disappointed. I used to love Intermiles for their daily Mile collection features since collecting intermingles for me is low. But with this being discontinued, I am unable to earn miles as quickly as I used to.
Hence I rarely visit the app also now. Maybe one in a week to check what is happening. But other than that, nothing else. Now for every game you play, spin the wheel or play the quiz, you get a raffle ticket—more on that below.
Offers
Intermiles has continuously tried to introduce new offers. They have actively started only doing this since the pandemic began. Hence I think not many people could have availed of it since most of their offers are around flights and hotel deals.
For offers related to point earn, please scroll down below to read a detailed thing about it.
Earning Points
Below are a few ways through which you can earn Intermiles. While some are a great way to earn those miles, some are not. Pick the ones, which make the most sense to you.

Flights: You can earn points by booking flights. Most of the carriers are available on the Intermiles App. You can make about 200-400 Intermiles on BOM - DEL Sector & about 1500 Intermiles on an international sector like BOM - NYC.
Hotels: The earn on hotels keep on fluctuating in my opinion. However, very low indeed. A night at Roseate House Delhi will get you somewhere between 80-200 Intermiles.
Shop: Intermiles have a lot of Shopping Partners. Categories include Daily Essential, Health & Fitness, Edutech, Grooming, Fashion & Bill Payments. Currently, with over 50 partners, this is a great way to earn those miles. Most of the brands are the ones that you might end up using very regularly. If you are not on AMEX or Diners, this is a great way to earn miles through the shop. The best part is you can use any payment method and credit card. This means you end up making reward points individually for the respective credit card and Intermiles.
Dine: You can earn points by Booking restaurants through Dineout and paying a dining bill through the Intermiles App. I have not tried a lot, thanks to the pandemic. But I prefer making in-app payments at the restaurant partner through Zomato because they usually have higher cashback deals/discounts.
Transfer: Finally, you can earn more Intermiles by transferring the miles and points sitting in your random card accounts. I do not think this is a good option to earn miles. Since the transfer ratio usually differs, and it can significantly lower the worth of your existing miles and points. Please do not use it unless you know you are never going to use those points or miles.
Burning Points
In my opinion, burning points is a better proposition than earning Intermiles. However, it is all about the timing. At times they are running great offers, and at times, you might not get good value out of it. However, let us look at various ways you can burn points.

Flights
You can book a flight for as low as 5000 miles (Bom - Goa) + Taxes for an economy flight in a no-frills carrier. But at times, it is incredibly high. I was checking BOM-NYC economy seats, and I only got options upwards of 165K Intermiles. The Etihad flights have lower Intermiles burn rate because Etihad holds a majority stake in JPPL, the parent company at Intermiles. So it is excellent for domestic flights and Etihad flights.

Hotels
I have only once in my life used Intermiles to book a hotel. I booked a night at Grand Hyatt Mumbai, and it was decent. However, since then, the point burn rate for hotels have gone higher. For example, for my

Raffles
I'm not too fond of raffles, maybe because I have never won anything. But mostly because it is a gamble. One buys Raffle tickets for upwards of 250 miles, and if you are lucky enough, you would be rewarded with the raffle prize. That could be an Apple Product, A Flipkart Voucher or something else. There is no strategy here, and you cannot predict your redemption. It is just pure play luck.
What also happens is you end up burning a lot of miles over a period that could be used for a one-way domestic ticket. I think once in a while is fine, just for the thrill of it and that anticipation of winning a raffle prize - but I think we can entirely skip this.
Overall Point Value: Here's the thing. Suppose I can get 80% of point benefits by spending 20% of my time on specific programs; why should I go with Intermiles? Intermiles point value is way less than any other airline or hotel partners. Use it in the above situations only. Intermiles for me is like a backup when my other loayalty mile programs fail or are not giving me value as expected.
TLP Rating ★★★☆☆
As mentioned, Intermiles has added many ways to earn points, but their point value is meagre. I am not sure if, in the long run going ahead with Intermiles makes sense. For me, it is my emergency miles & points fund.

I recently purchased a Pune - Delhi flight for 8000 points valued at INR 4K with almost INR800 as the service fee. With the point value being a little less than 0.5, it was an okayish deal. So for impromptu economy flights, it is excellent. For business redemptions, this is not the place to be.
Do let me know your thoughts and experiences with Intermiles. You can mention them in the comment section below.
---
If you have made it to the end of this article, please make sure you subscribe to our newsletter. It will keep you posted on any new updates and articles. You can also support independent publishing and ensure The Local Postcards keeps going on by supporting us in various ways listed below.
The Local Postcards Newsletter
Join the newsletter to receive the latest updates in your inbox.
---