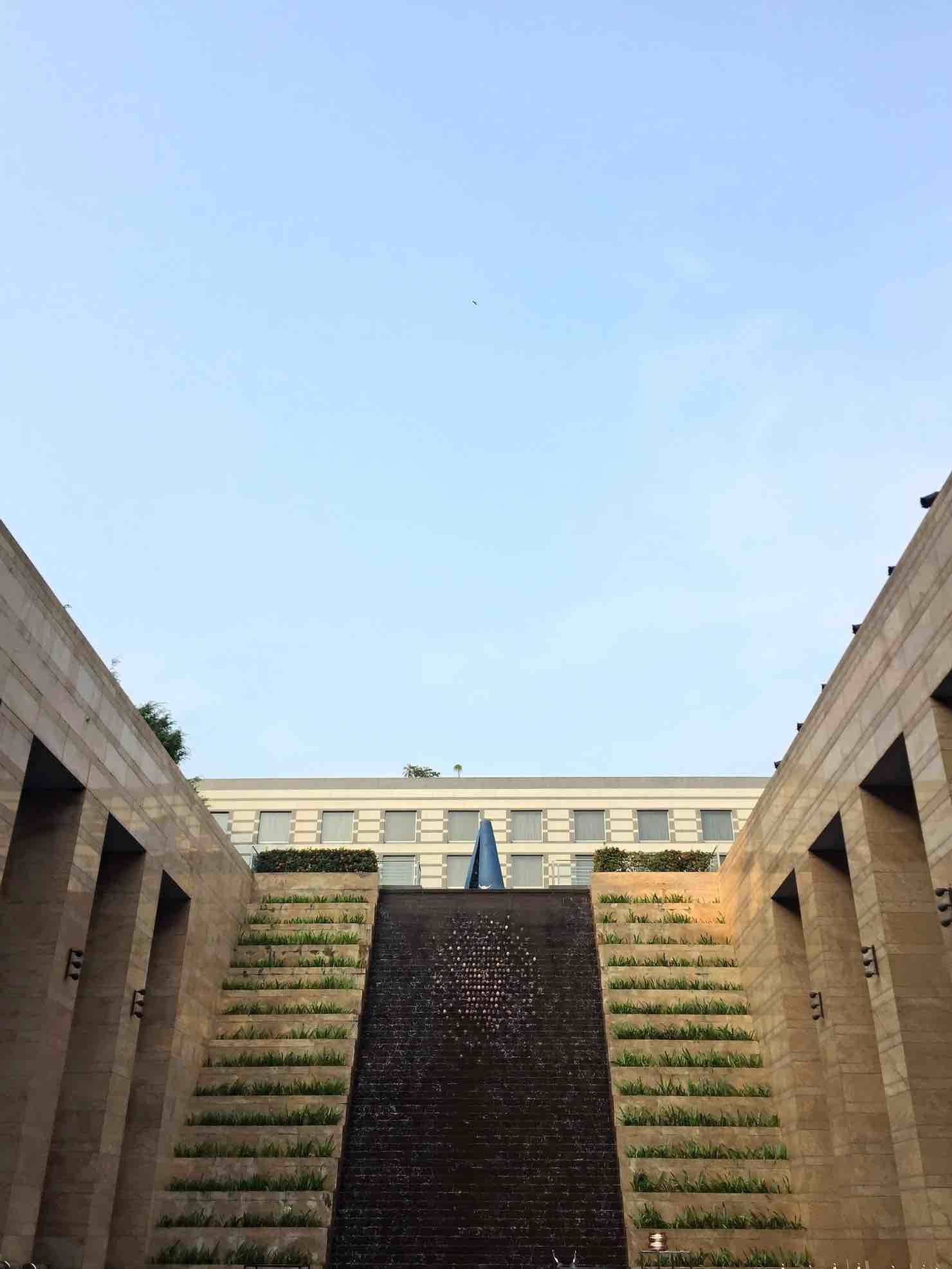 My staycation at Grand Hyatt, Mumbai
Last week I had accumulated enough points to spend a weekend in luxury. I have been planning to stay at Grand Hyatt, Mumbai for a very long time and finally I think I made it to the hotel.
I will be honest here; this was the first time I have planned a staycation and was a little sceptical how this is going to turn out. As of now, I have just heard a few friends trying this concept out and seem in movies when someone needs a break. So I was both excited and curious to see how will this unfold.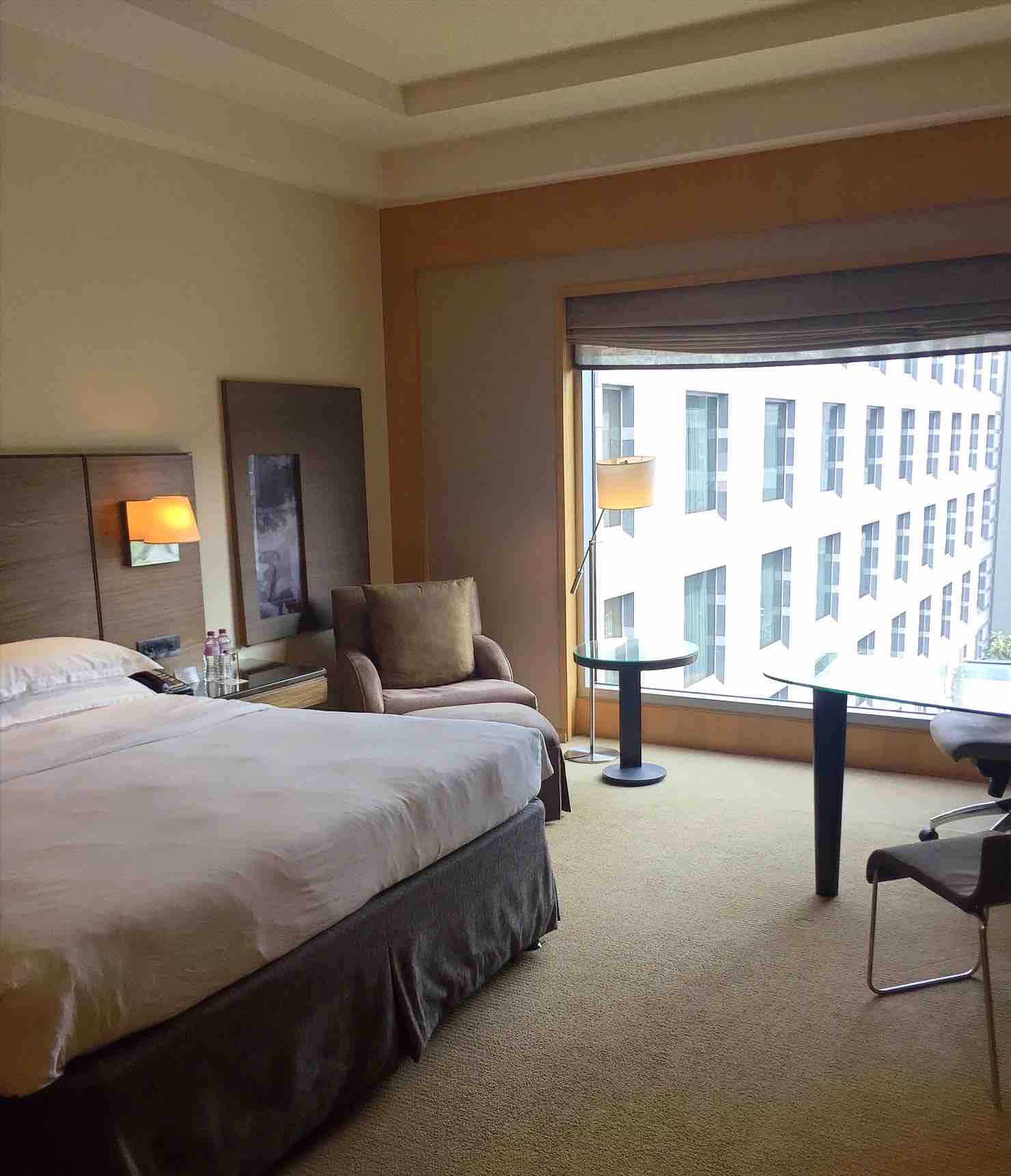 To redeem this night, I used my Intermiles (Formerly Jet Privilege) and got a King's Courtyard room along with breakfast and dinner. The check-in was quite quick, and the hotel staff was kind enough to oblige our request for early check-in and late checkout! (WIN!)
It felt like forever walking to the room. The hotel is huge, and one can get lost between the corridors. The room was spacious with a scintillation washroom and a hot tub. I loved how they had given us a great pool view room and were greeted by some fresh fruits.
We dined at this restaurant called Fifty Five East. The buffet was terrific with a Kashmiri spread, and we also gorged on some sushi as well. The breakfast was a little underwhelming, though and I wish the spread was a bit more eclectic. There is a lovely gourmet store at the hotel, from where you can stock up some snacks for the room.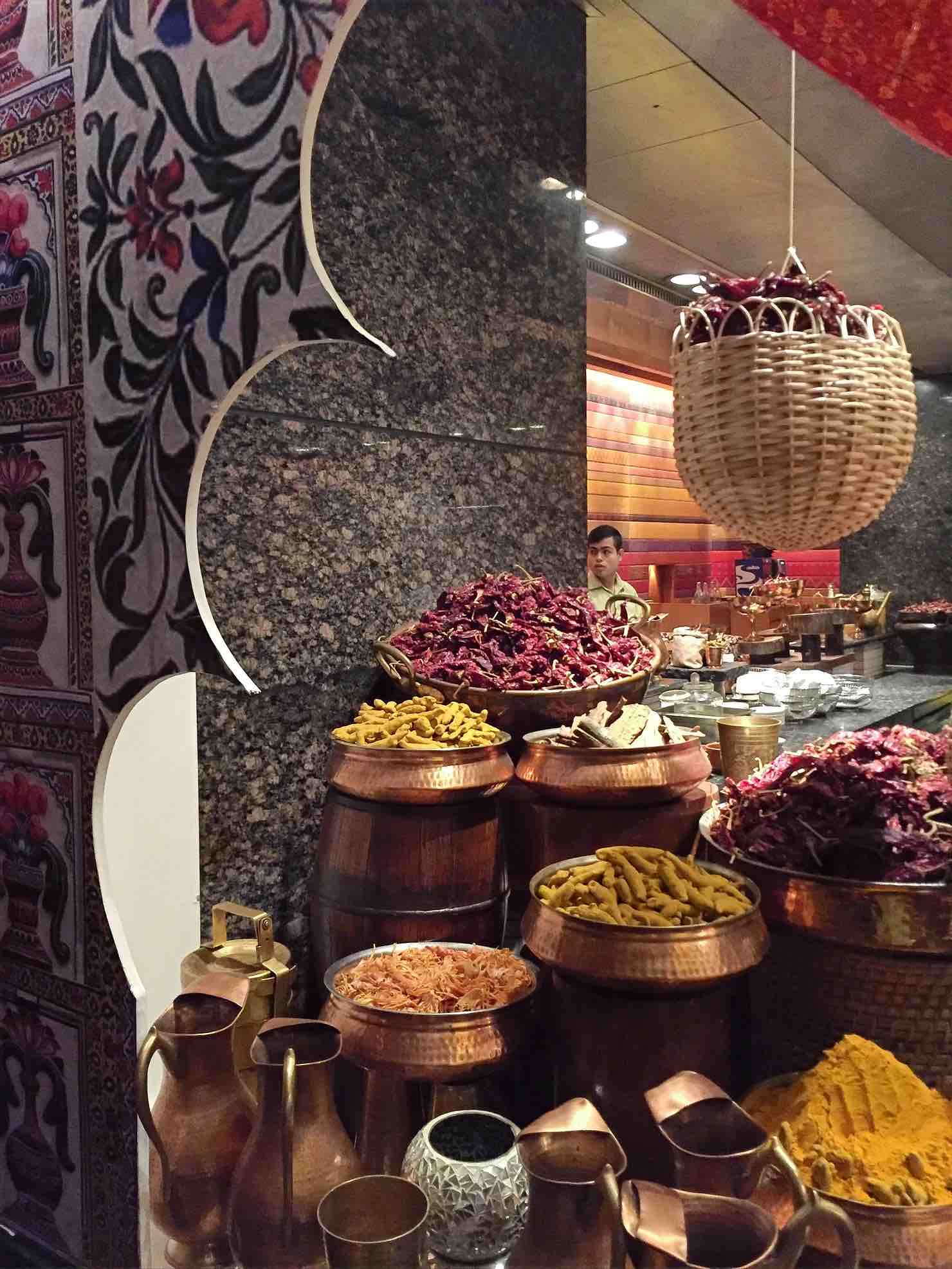 One thing I loved about Grand Hyatt here is the service. The room service was excellent, just a little slow, considering how vast the property is. The rooms are great, too, and a courtyard pool view is always a great sight.
On the downside, everything was super expensive, even the in-room dining menu. I cancelled my order of salted peanuts because they were priced at INR 500. That is really exorbitant. Thanks for the shops next door, a bottle of cheap port wine and some peanut packets helped us sail through the day.
I enjoyed the pool as well as the giant hot tub they have at the fitness centre oasis. It was quite refreshing and felt quite luxurious, with all the private butler kind service you get in there. The day did pass super fast as we were jumping from one activity to the other and relishing on all things good. The gym did look inviting, but due to the lack of time, we skipped it and instead headed for a sauna session.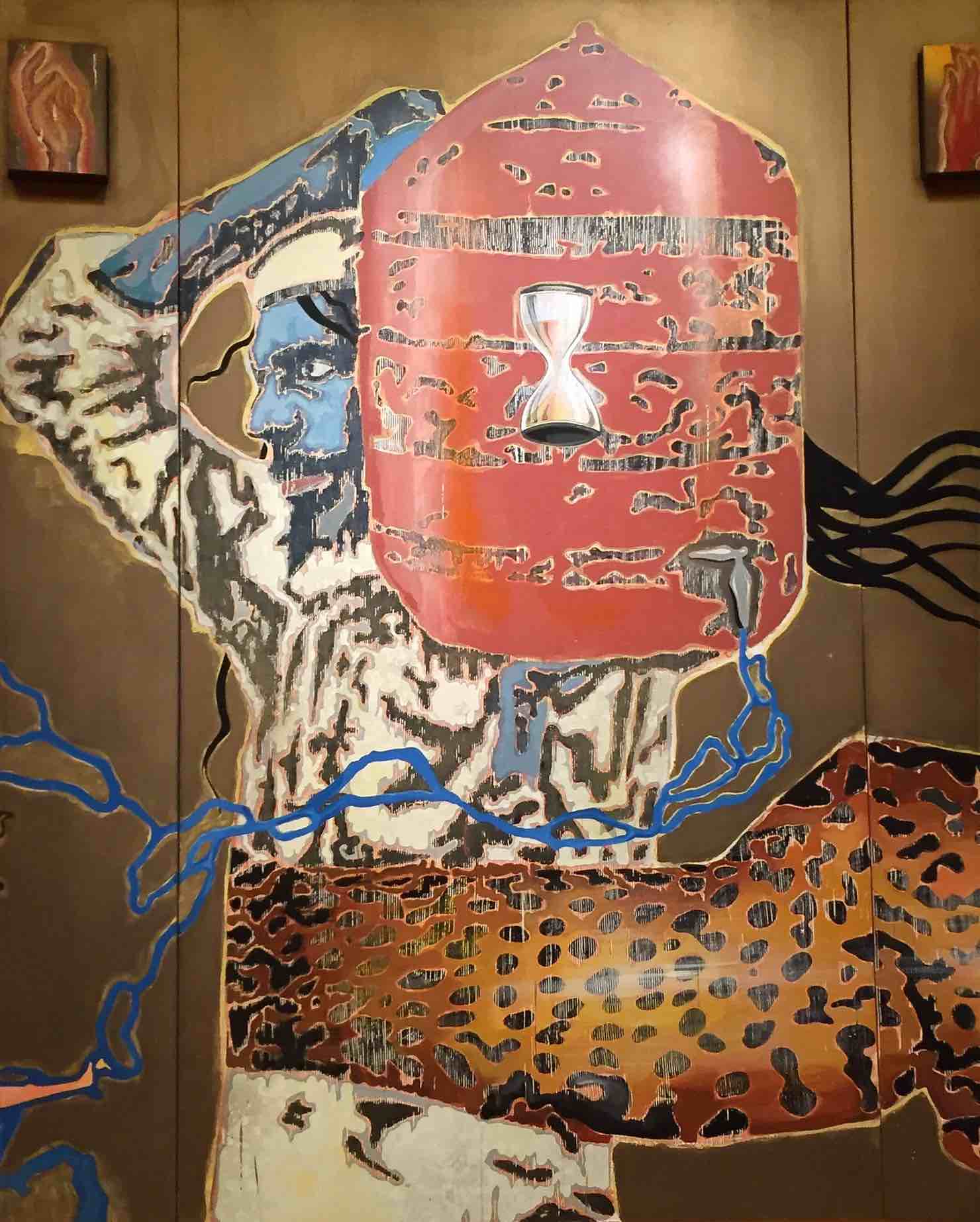 On our way back, we took a quick tour of the Grand Hyatt Apartments and the quaint private gardens which adorn the property. What I specifically loved about this Grand Hyatt is the way they have integrated art with the hotel. They also offer curated tours in the hotel, taking us through the unique collection of art exhibits around the hotel which definitely give a taste of contemporary Mumbai.
The only other Grand Hyatt I have been to is the Goa one, and I must tell you I was equally impressed if not less. With a magnificent beachfront property, your stay is nothing but luxurious. The Portuguese architecture blended with the modern look gives the whole resort a very local yet elegant touch. The plus is, of course, the gardens with the coconut trees all over and my favourite spot - The Capiz Bar, with an unparallel view and cocktails which you can drown yourself in!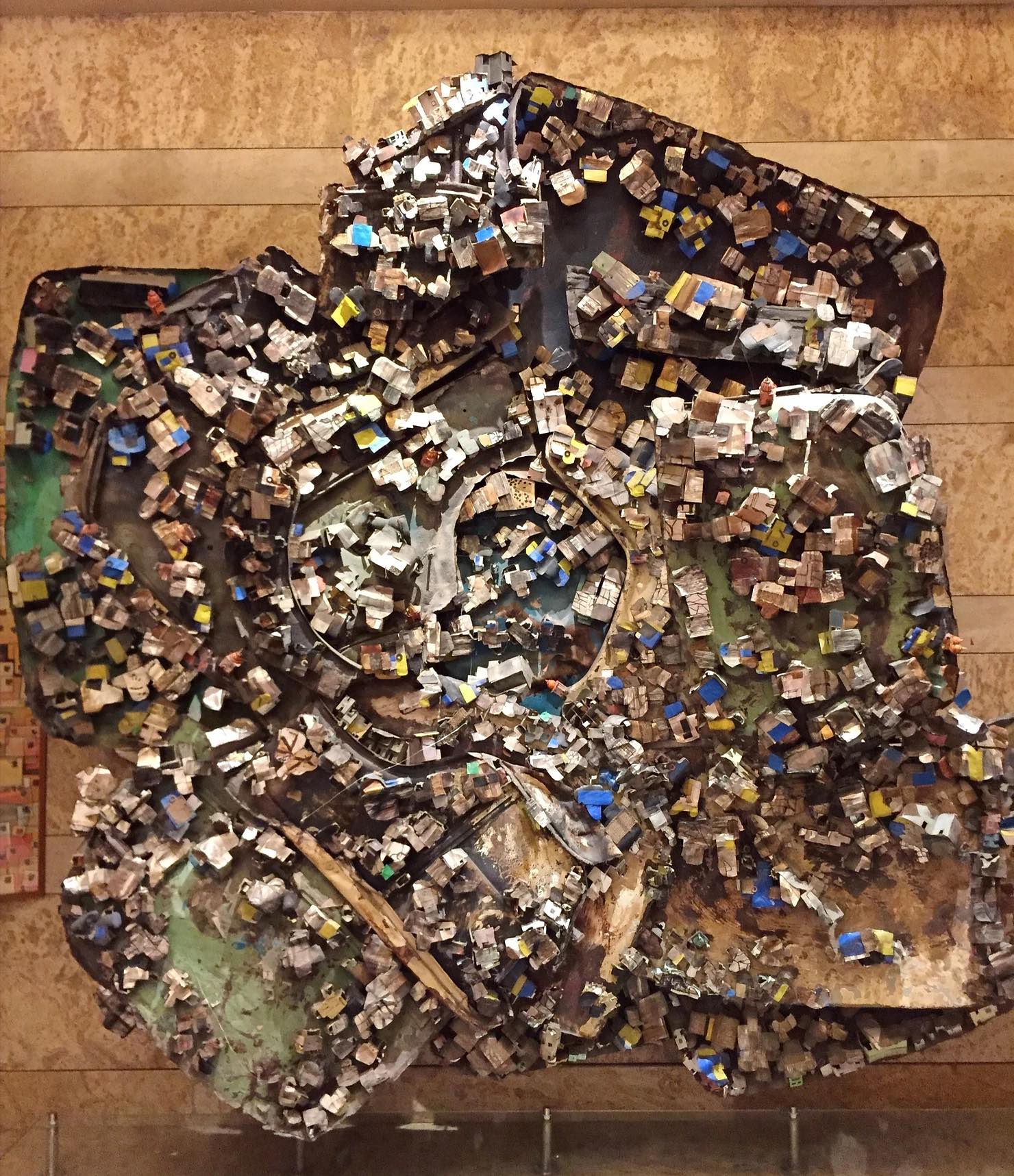 I felt that staycations are great. There is no hassle of travelling. There is no post-vacation tiredness once you reach home. I took about 20 minutes from the hotel to my home in Mumbai. Moreover, you do not feel that you are in Mumbai, mainly because of Grand Hyatt's expansive property surrounded by trees, made us feel at some resort in Goa. Experiencing luxury on a shoestring budget is not very difficult. My next goal is to stay at this Mariott property in Mussoorie. If you want to to, get your AMEX card here, they have an offer as well with the fee on first-year off using this link. It has the best conversion deal to Mariott.
Have you been to Grand Hyatt, Mumbai? Or any other Grand Hyatt? How has been your experience with the hotel?
Grand Hyatt Mumbai | Grand Hyatt Goa
---
I try and bring qulaity content at The Local Postcards and try and keep it as authentic as I can. If you like what you read you can contribute to The Local Postcards in various ways to keep it going.
Visit the link below to know more!
---
Check out more Staycation and Hotel Experiences from The Local Postcards below!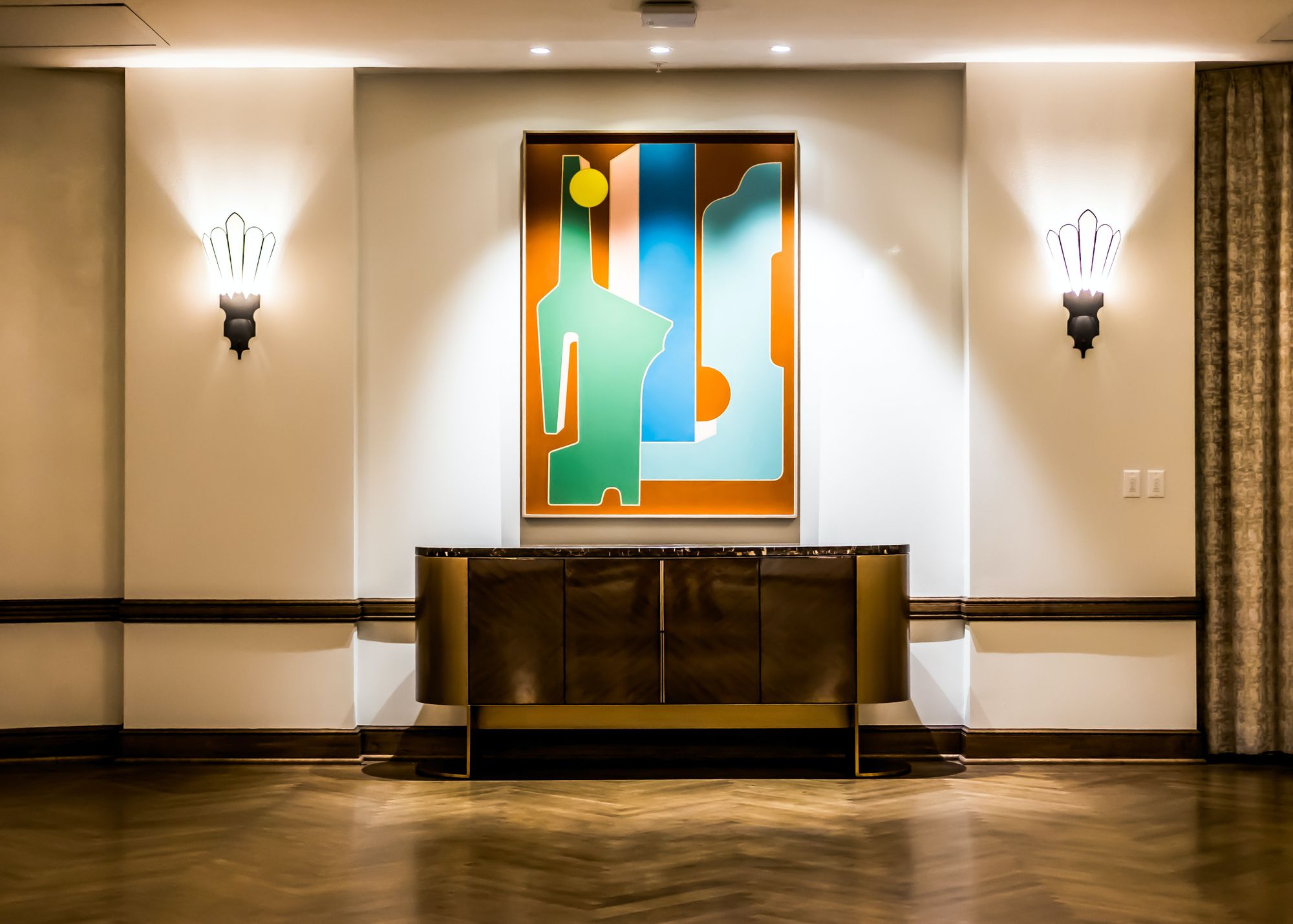 The Local Postcards Newsletter
Join the newsletter to receive the latest updates in your inbox.
---