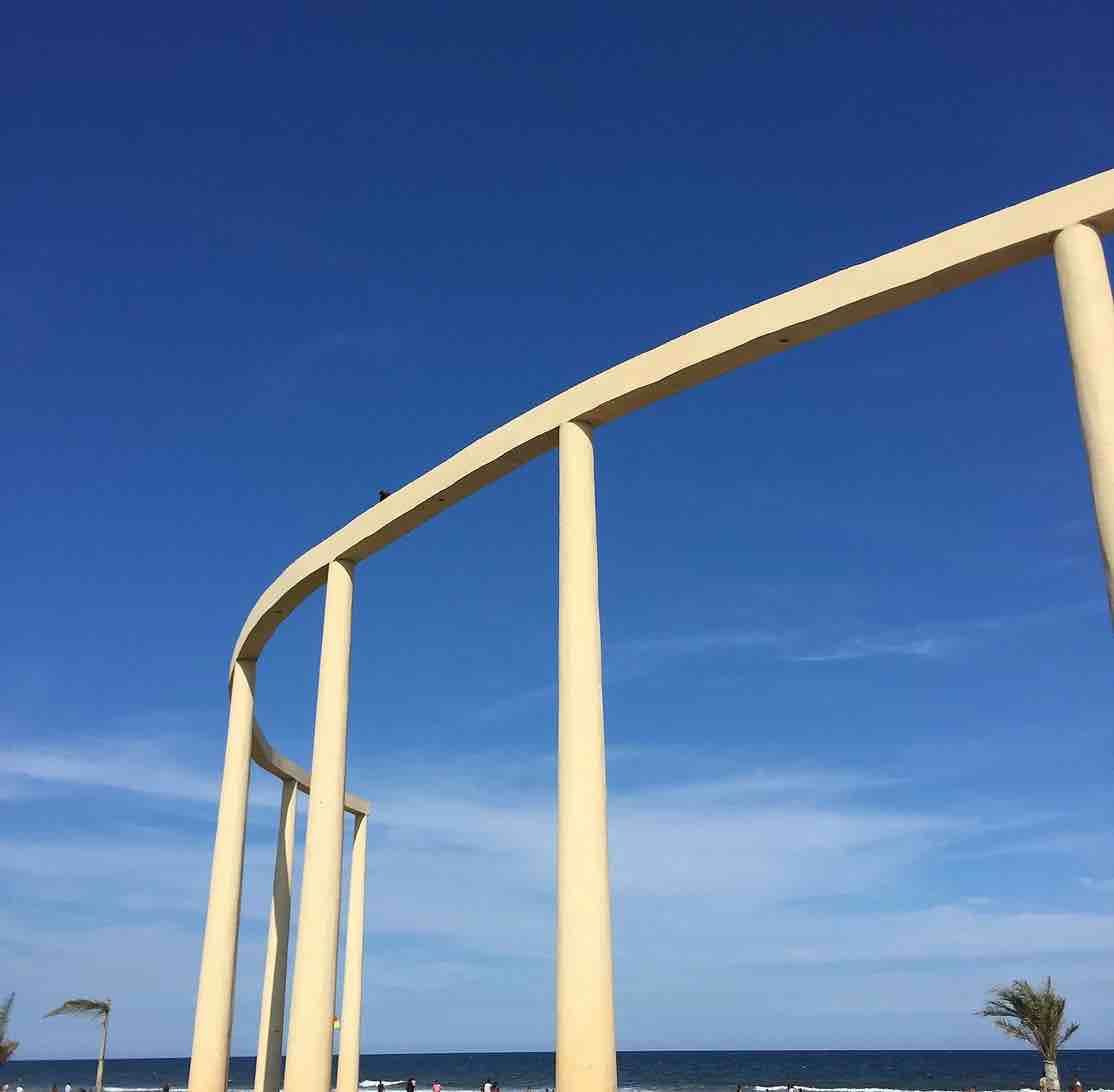 On September 2019, I visited Pondicherry - India's French Colony! I have wanted to visit this quaint little town for quite some while, and when a sudden plan emerged, I was more than happy to set sail into the land of french bread and golden beaches.
In the last few years, there has been a stark upward shift in the number of visitors heading to Pondicherry for a vacation. It has been quite a craze for a relaxing holiday. It definitely is a quaint place to unwind and relax far from the hustle and bustle of city life. But not something which would excite me to come back again!
A three and a half-hour drive using the East coast road via Mahabalipuram is very scenic and smooth, yet we were sleepy from the early morning flight. You should stop by and definitely explore the temples at Mahabalipuram. We did the same on our way back. A UNESCO world heritage site and a peaceful place.
I stayed at White Town, which gave me east access to the rocky beach and the promenade. The White town area is apparently the best area to stay in, because of the proximity to most of the cafes, which will be at a ten-minute walking distance. There is very minimal public transport, and they have auto-rickshaws which are usually exorbitantly priced. One of the most convenient places to stay would be near the rock beach, right on the promenade amongst the liveliness of the town and just a few meters away from the sea.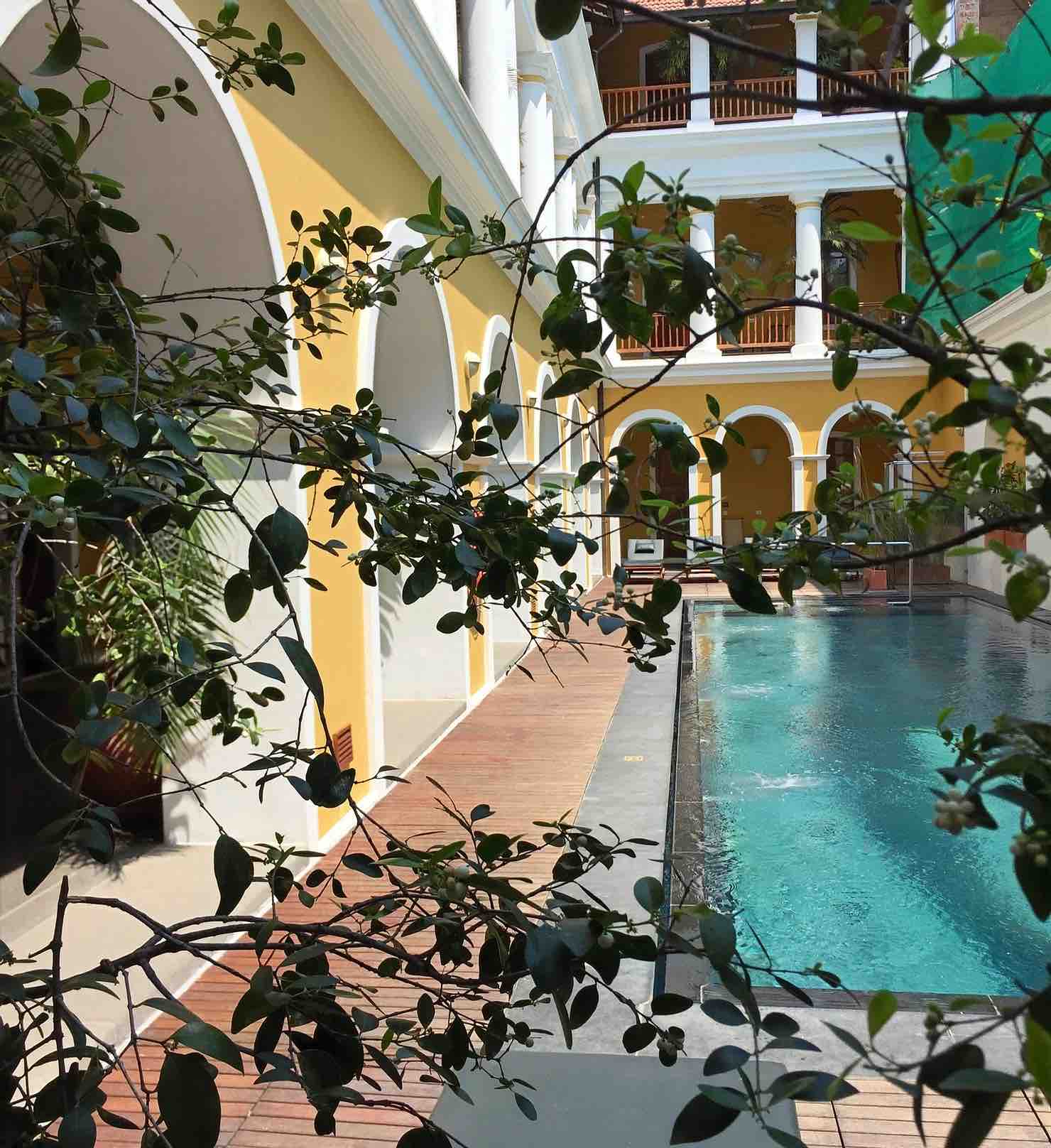 One must come to the promenade to experience the sunrise and the evening breeze caress the face. I visited a lot of cafes. The new ones, the old ones, the rip-offs, and the really really good ones. Coromandel Cafe being my favourite! We also visited Villa Shanti, Palais De Mahe, GMT icecream parlour, Cafe xtacy, Cafe Des Arts, Le Cafe, Baker street, Cafe Tanto and Aura Cafe. All the above ones are recommended especially the ones marked in bold!
We also went to La Villa but returned with the same speed that we got in through since most of the restaurants do not take reservations post 7. Which comes to my next point. Always reserve your table and go. Be it lunch, breakfast, or dinner. It can get super crowded, and waiting queues are long.
While at Pondi you might miss out on a few cafes because of the non-availability of tables, one thing which you definitely cannot miss out are the serene and tranquil beaches. Do not forget to carry your sunscreen. No, really do not forget - it can be disastrous.
As we talk about beaches, Paradise beach is stunning, clean, quiet and scintillating.  With a french structure greeting us at the entrance and water cold and clear, it is an excellent spot to chill.
On the contrary, strolling down the Auroville beach wasn't the best of experiences. Crowded, dirty and not a very safe place to be in. There is another beach called serenity we missed out on going because of sheer lack of time and us waking up when half the day in Pondi is practically over. Serenity beach hosts a lot of surfing classes. They usually have half-day courses, and you can pre-book in advance as well.
We visited Auroville right before we hit the Auroville beach. A long walk to the Matri Mandir was quite blissful. We walked barefoot on the red sand and in that very moment, a new sense of calm and tranquillity hit me. Auroville
While you're at Pondicherry, you must visit the Pichavaram Mangrove Forest that consists of several islands interspersing a vast expanse of water and covered with green trees. I suggest you take a boat ride here.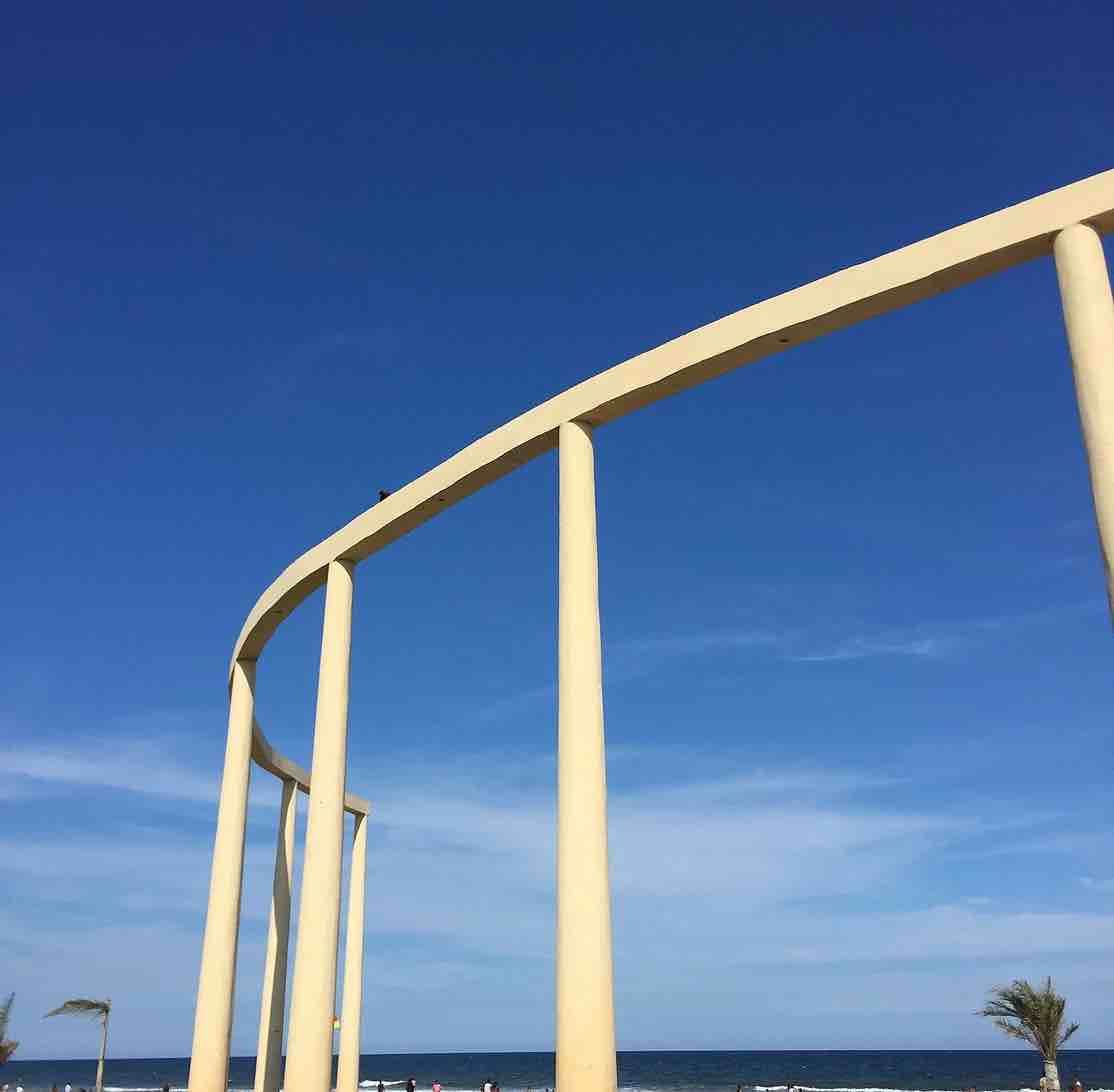 I may have picked the wrong time to go, so the downside of my trip was the weather. It was hot and sultry with the sun directly hitting the face. I would recommend visiting Pondicherry during the winter months, especially from November to February.
I also did not shop a lot, except for a few scented candles and I think that's about it. However, I did not enjoy this town a lot. Blame it on the sun or the circumstances, it seemed like I needed a vacation from this vacation. But I would still advise heading to this small place just for the food and the beaches, and some colonial Airbnb's. You can also let me know if you would like a recommendation on the Airbnb's.
Also, do check out my collection of stories on my Instagram under the saved section.
Ciao!
---
I try and bring qulaity content at The Local Postcards and try and keep it as authentic as I can. If you like what you read you can contribute to The Local Postcards in various ways to keep it going.
Visit the link below to know more!
The Local Postcards Newsletter
Join the newsletter to receive the latest updates in your inbox.
---