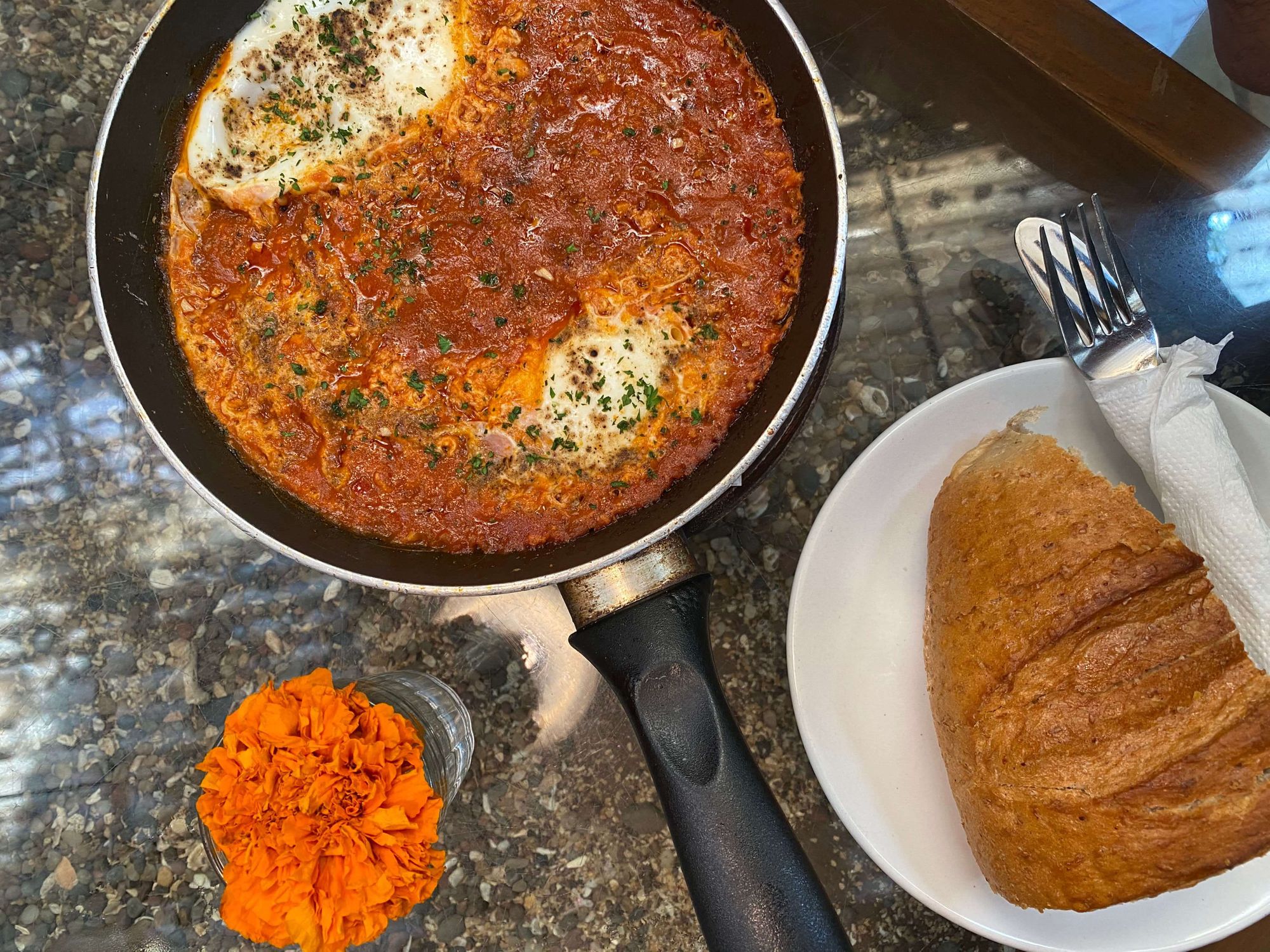 Goan delights: My favourite places to eat in Goa: Part 2
Must visit list of restaurants in North Goa. All reviews and recommendations of the eateries are basis my personal experiences.
It has been a while since I last added onto the list of Goan delights I have visited. I visited Goa while COVID restrictions were being eased out in India. This was also the first time I sat and had a meal in a restaurant after ages. Initially, we were apprehensive about stepping out of our resort, W Goa. However, after much deliberation, we stepped out while being socially distant.
Below are the places which I have visited and hence tried and tested. I have experimented with various things to satiate my palette, and I have to say most of it has passed the 'Dhairya's Taste Test'.
So If you are visiting North Goa, go for the below places to eat. I assure you, it will be worthwhile.
1. Rock Pool, W Goa
What is Goa without a party venue? Rock Pool Goa at W, Goa is the perfect place to be for sundowners. Located right on the Vagator beach, this place gives a stunning sunset view. The staff is amicable (I am a W fan). The menu is limited; however, the cocktails are worth trying here. One of the things we enjoyed during our visit was the Grilled Chicken they serve over coal.
You can also read the full review of W, Goa here, where I have written about various food options within the property.
2. Gunpowder Goa
This is by far my favourite place in Goa to go for lunch. It is nestled within a Goan bungalow and also has an art shop within. Gunpowder goa was recommended to with by a lot of people. However, a lot of times, we were not able to secure a reservation. Since the place is tiny with limited tables, it gets booked up very quickly. SO before you head here to make sure you save your spot. I think this goes without saying for a lot of popular eateries in Goa these days.
Gunpowder Goa has an adorable bar setup, and the vibes were super warm from this place. It is lovely for a family luncheon or even a group of friends. They have some fantastic coolers. We went for the Watermelon mint cooler. Then we had the Madras Chicken Curry with the Kerela Porotha. The madras chicken curry was my favourite dish with some fantastic coconut flavours. The meal was an 11/10, and the food truly blew both my mind and stomach. I literally must have had twice my actual capacity.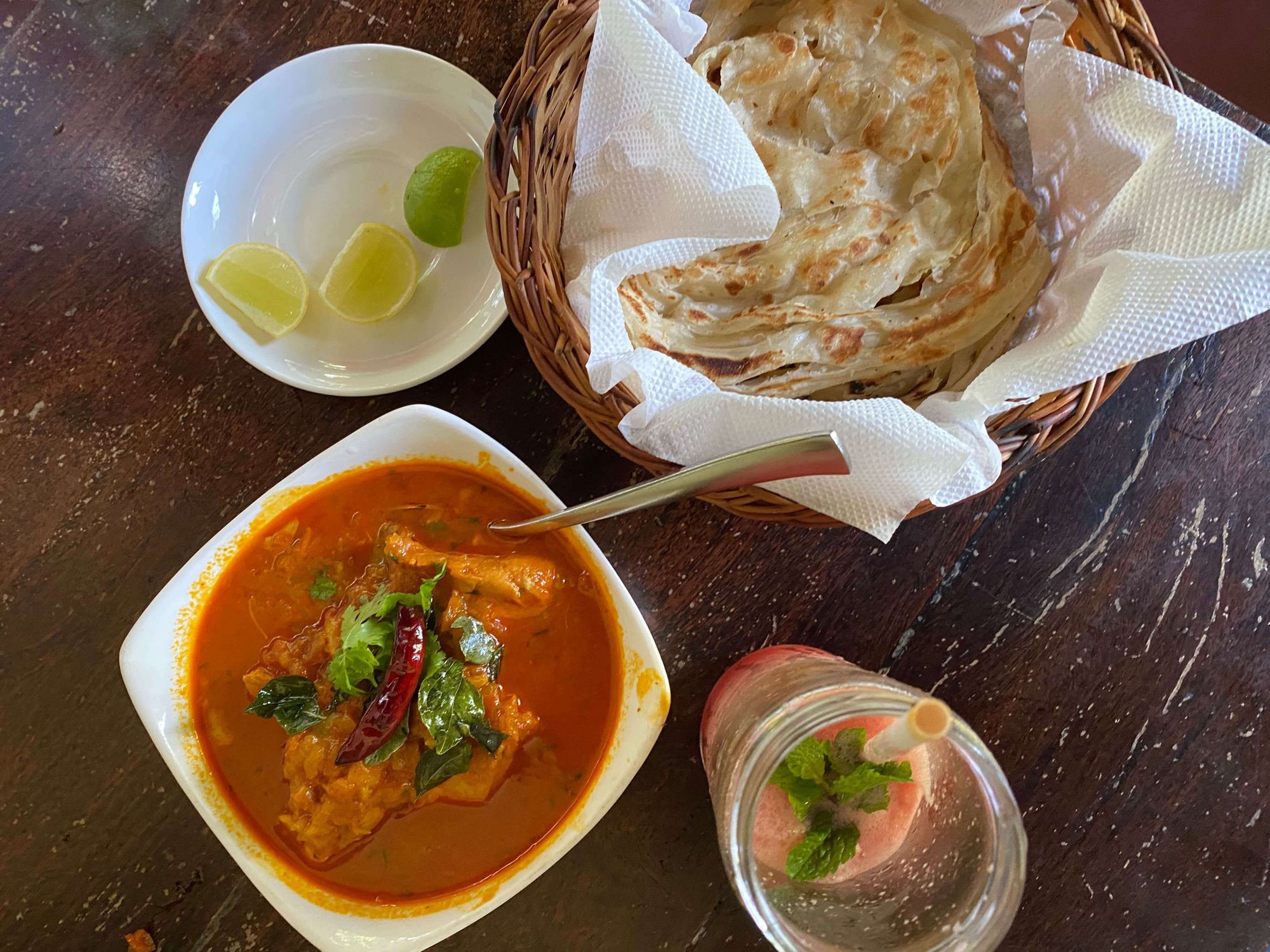 3. Tomato's
If you are looking for a relaxed evening, then head to Tomato's. This one is located at Morjim and a beautiful place to be. The breeze is just right here, and the staff is super cool. This seaside shack has some unique cocktails, and I ended up ordering a watermelon basil cocktail (which was served to me in the watermelon itself). We also called for a pepperoni pizza which was just incredible. There are very few places where I prefer having a good pizza, and this is one of them.
Most of the restaurants offer Sheesha(Hookah) at Goa restaurants. We had one here, and they made it perfectly. So if you are up for a 30-minute ride up from Vagator to Morjim, you should not miss this place.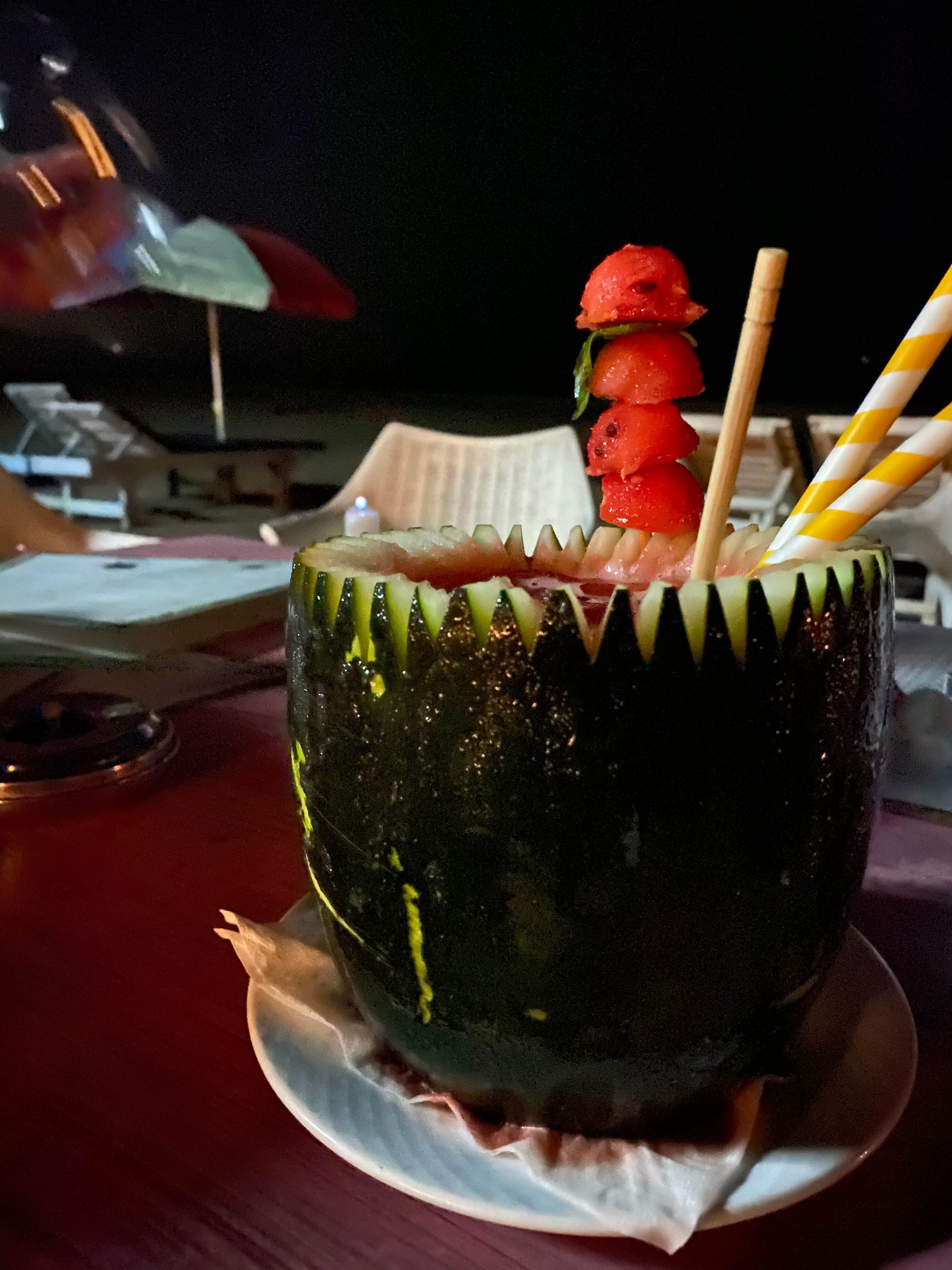 4. The Mango Tree
This is an iconic place for me. I have been to The Mango Tree twice during separate goa trips. The staff and servers may come across as rude or slow, but they recommend the best thing being cooked in the kitchen that day. The mango tree is a 5-minute walk from W, Goa and I best enjoy the place by sitting on the bar, towards the road and just having a LIIT after LIIT. Mango tree has good food and some great pizzas as well. They have an extensive menu and feels like they have each and everything possible.
5. Artjuna Cafe
Again, I have been to Arjuna twice now - It is a very earthy, quaint open cafe. This lovely lady greeted us with a super warm welcome- I presume she runs the cafeteria. She was charming and welcoming, and I think talking to her was a lot more fun!
Their menu is mostly vegetarian & the only non-vegetarian food which they have is eggs and fish. They believe in healthy living and that sort of translates to the kind of food they serve. More than what's on the menu, they have a bakery counter - where they put up fresh bakes for the day. If you are lucky, you will get to have a carrot cake with some hot chocolate. We also tried a bowl of hummus which comes with some freshly baked pita! An excellent place for vegetarians in Goa. Go to this place while the sun is still out and enjoy lazying in the outdoors. They also host gigs occasionally and other lifestyle based workshops and yoga classes. So if you want something holistic you can sign up for those things as well.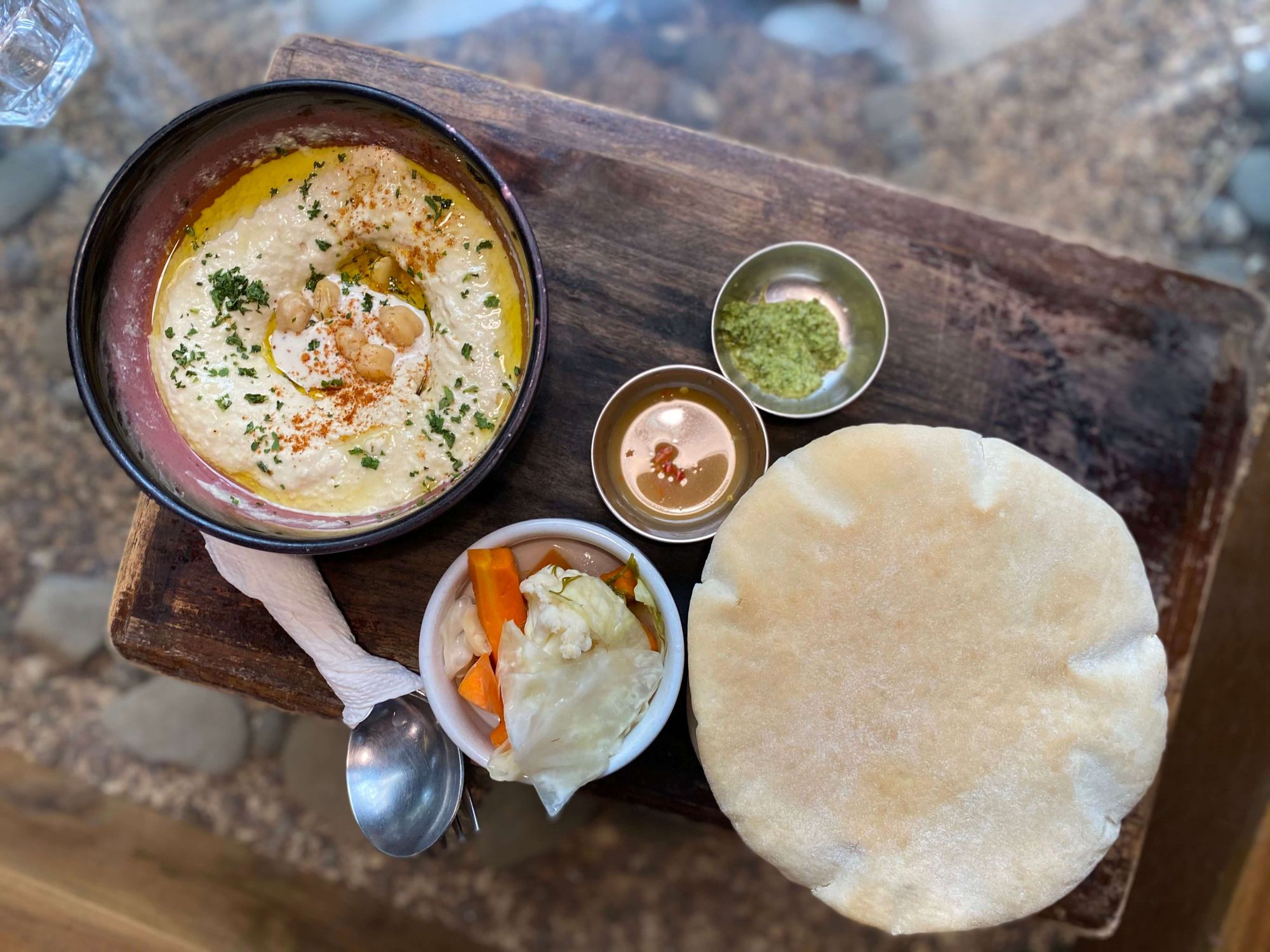 6. Curlies
Next up and last on my list is curlies. Now I know that this is one place everyone talks about and raves about. the first time I was at Curlies - the loud music and massive crowds repelled me. For some reason, whenever I thought of Curlies - I could never associate itself with good food.
But this time things changed. We headed there for some lunch and ended up having some tasty chicken cafreal. Moreover, lunchtime vibes were not too bad. We saw some families (And even kids) occupy tables. I am not sure if this is because of the dip in tourists due to COVID.
---
There are so many places I still want to visit and lunch at or laze at. I have got a lot of recommendations. Hopefully, when I visit Goa next time, I will cover many more places, especially the more authentic and local ones. More photos and experiences can also be found on my Instagram account @thelocalpostacrds
If you have recently been to Goa (Especially during COVID times), share your experience with me and what places you ended up visiting. If you want to look at my earlier list of must-visit goa eateries, please click here.
If you liked this piece, you can support independent publishing here.
The Local Postcards Newsletter
Join the newsletter to receive the latest updates in your inbox.
---