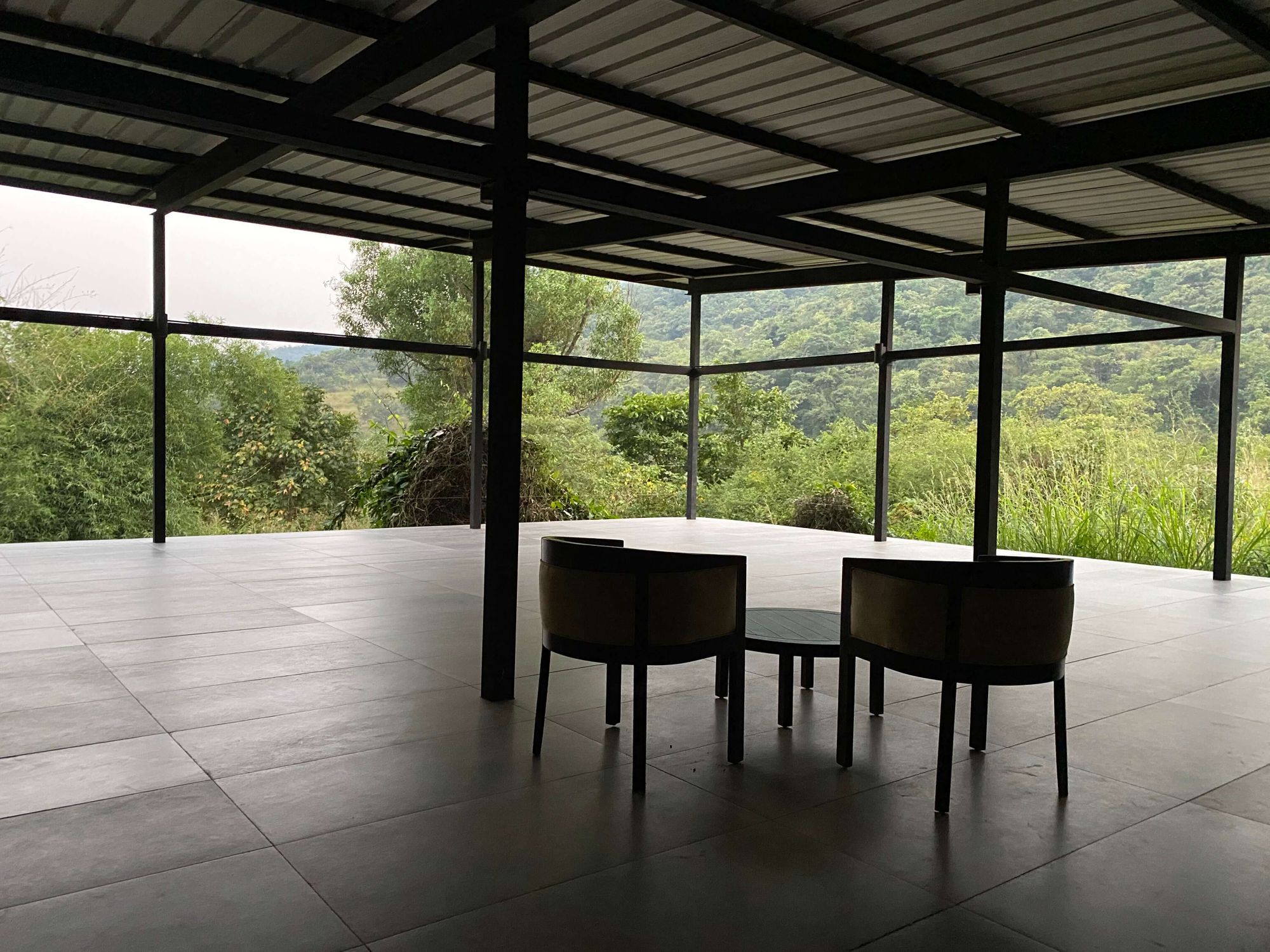 Review: Hilton Shillim Estate Retreat & Spa
One of the best from the Hilton in India. Where one can immerse in a tranquil environment and get a little indulgent too. Located amid hills on the western ghats, situated equidistant from both Pune and Mumbai, this stay in the lap of nature is the one I have waited to review for long.
In November 2020, I visited Hilton Shillim Estate Retreat and Spa for a 2 Day getaway. The reason we selected this one was because of the ease of access from both Pune and Bombay. Plus, we wanted to avoid air travel and go somewhere close by, which is at a driving distance. The idea was to use our own vehicle to avoid minimum contact.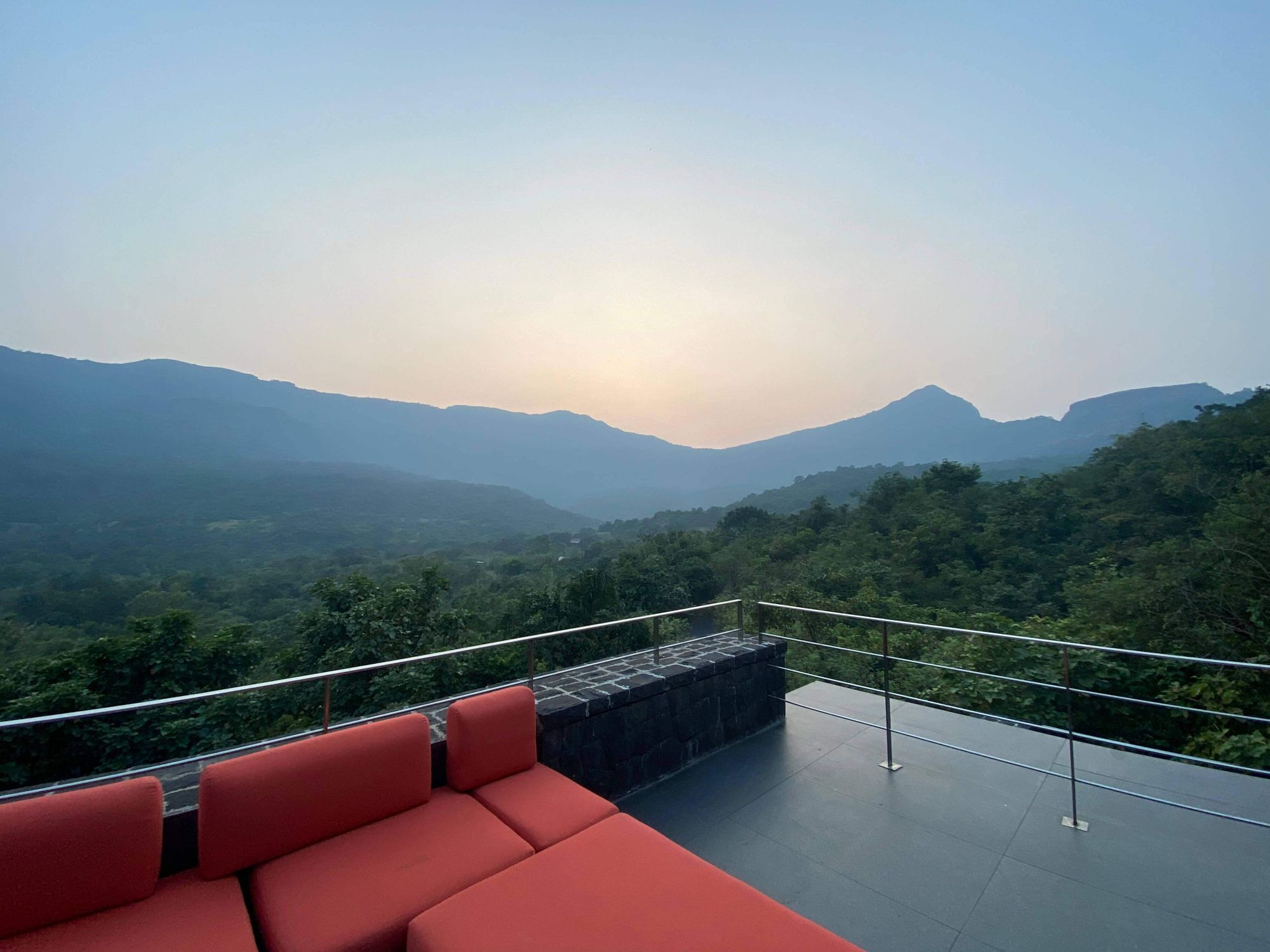 The Journey
From Mumbai, it is a 3-hour drive. Slightly longer than I expected it to be. This is only because the last 45 minutes the roads are awful. They are bad, and I was driving at 10KMPH most of the time. I initially thought that I may have taken the wrong route, but that was not the case. Even the road from Pune to Hilton Shilim Estate Retreat and Spa was full of potholes in the last thirty minutes of the journey.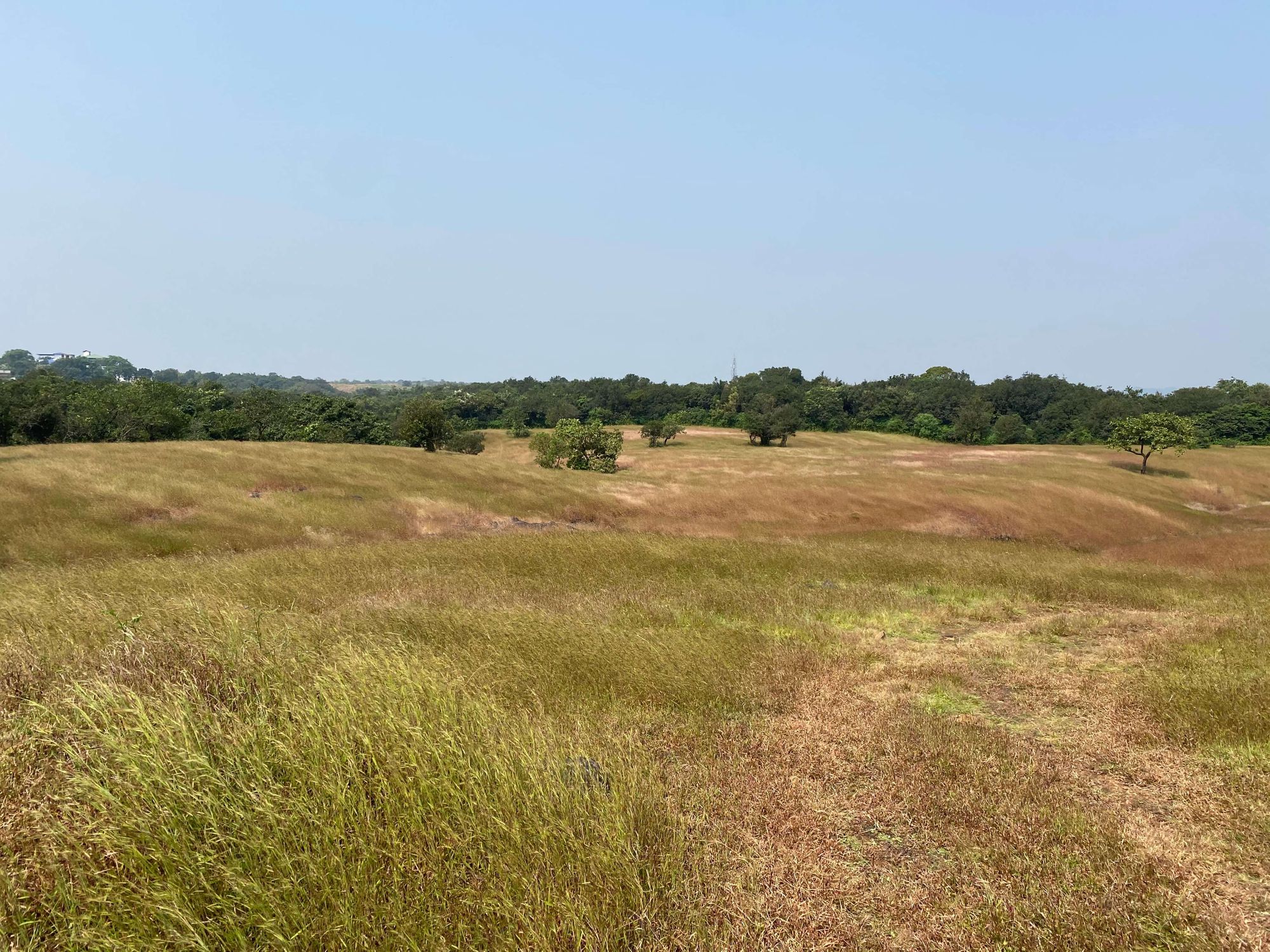 However, the rest of the drive is scenic. Mostly after you leave the Mumbai Pune express highway and get onto the internal highways. It was smooth (until the road starts getting bad) and the farmlands on both the sides added onto the drive. In fact, this was one of the few drives where I really enjoyed and was jolly. I thought this is located in Lonavala, but this is quite far from Lonavala. In fact, it is near Pavna lake, around the same area where Amby Valley is located. The resort is situated near this village called Shilimb, where they borrow the name from. It is a breathtakingly, beautiful area.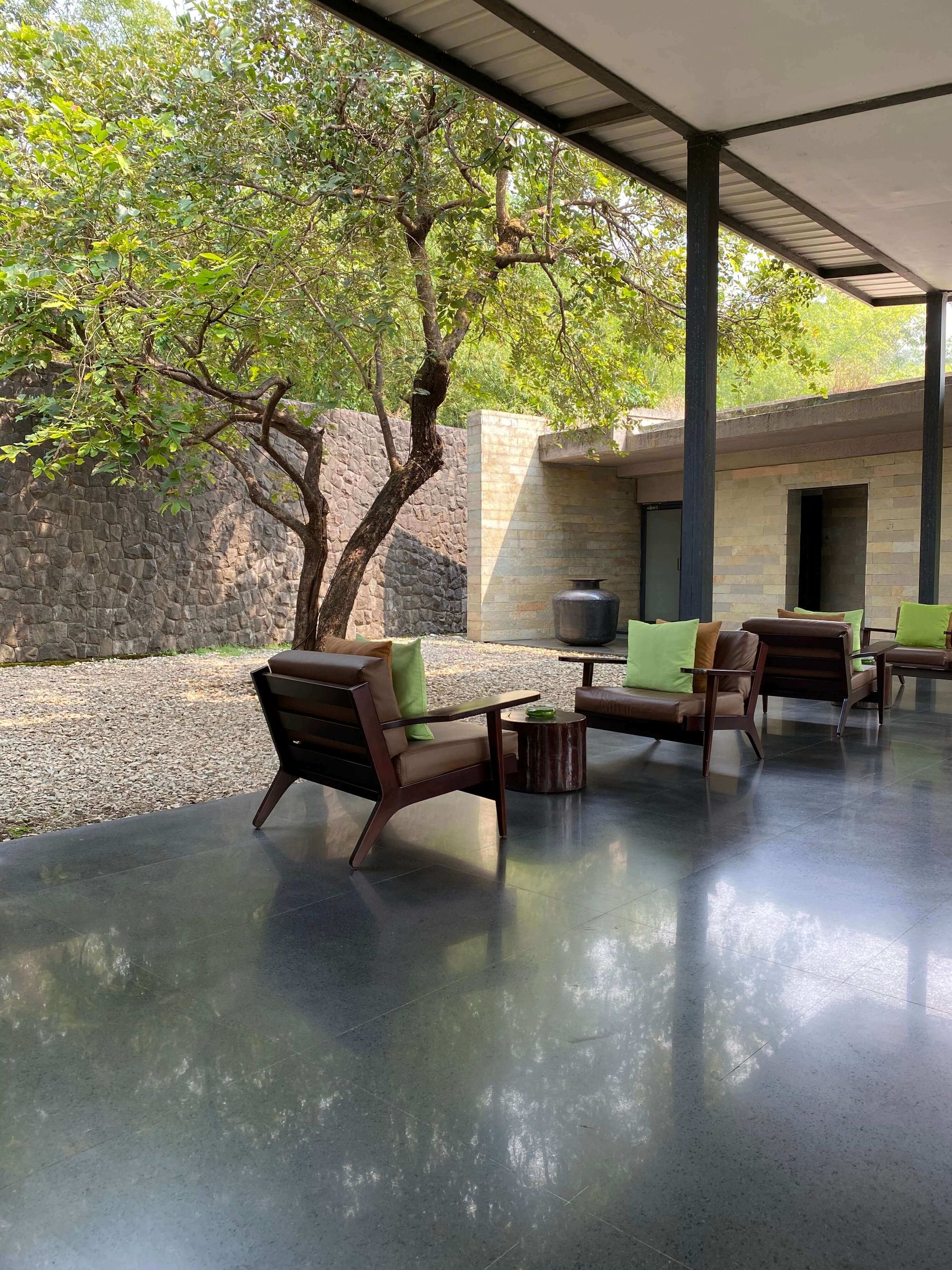 Rooms‌
The rooms are expansive. We originally had booked a King Valley Villa, which was great. With a private balcony and views of the mountain, we absolutely loved it. The interiors are minimal and earthy and go with the entire wellness retreat vibe. They also had a massive washroom with a bathtub. The highlight for me was the outdoor shower amidst the hills, of course, with complete privacy. Since we had booked two King Valley Villas, it had a common entryway and was together as a unit. This was great since we were not too far off from each other.
However, we were moved from King Valley Villa to King Forest Villa (Upgraded by three categories) because our power supply was not working and continuously tripping. Because of this twice, technicians had to enter our room. Since I expressed this displeasure to the staff about this, they were kind enough to upgrade us to King Forest Villas. I must say the upgrade did elevate our mood and we were delighted with what was given to us.
King forest Villas are magnificent. It set the mood for the next day for us, in fact. Each King Forest Villa is an independent unit with a balcony, a separate sitting area and the outdoor shower. It is also elevated on a mountain cliff. Hence you can have the view of the entire valley, and it is just breathtaking. The two villas we got here were at a distance, but we didn't mind that to be honest.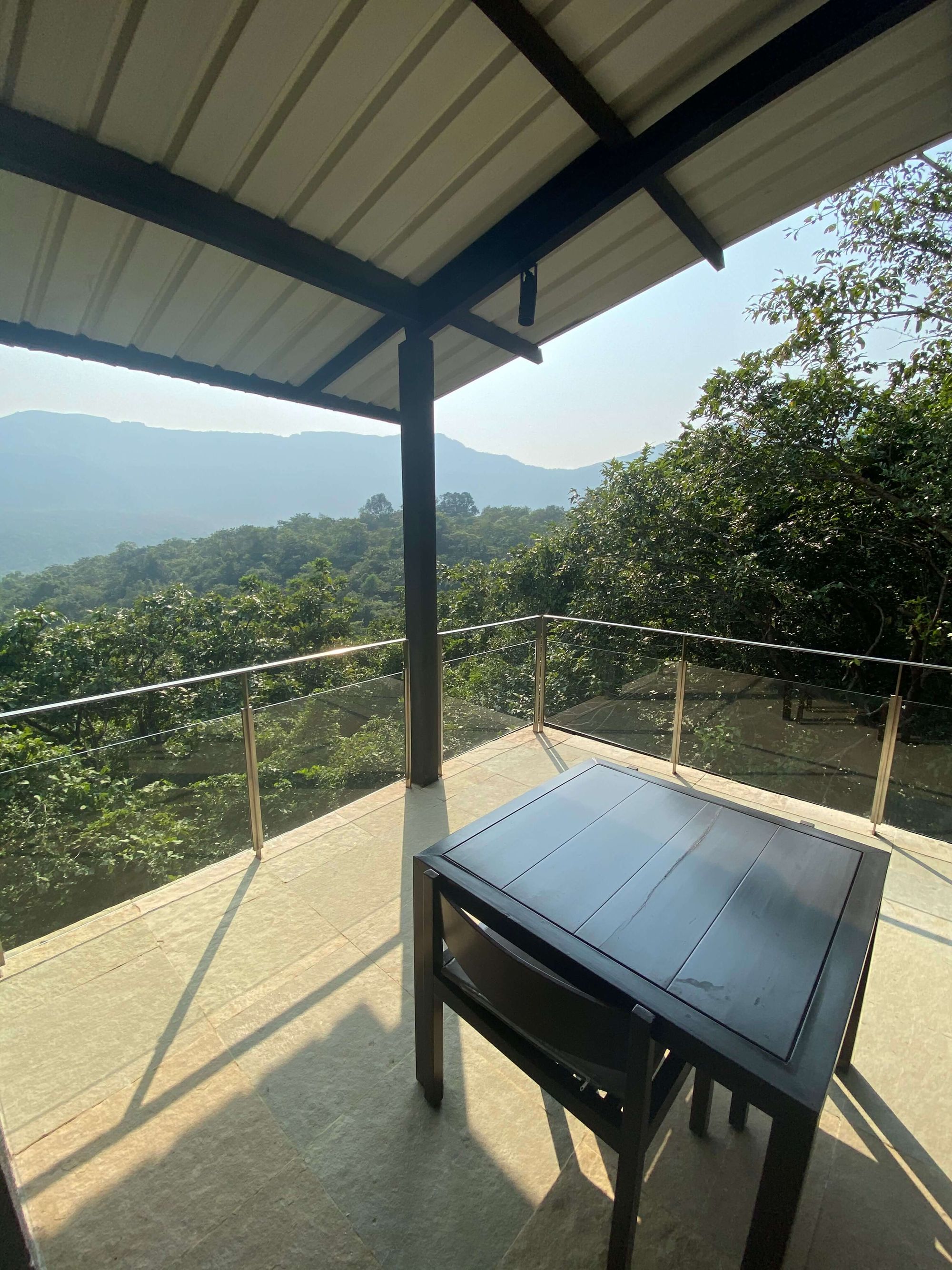 COVID Safety‌
Hilton follows their Hilton Cleanstay Policy. This basically translates to that it is you only who enters the room first after it is completely sanitised. After every sanitisation process, they seal it with a paper seal - which the guest has to break buy themselves. It is quite an ASMR experience, I must say. The Hilton CleanStay policy also means that they only come for room service if requested. If you are okay with not getting your room serviced and not want the staff to go in, you can opt for that option.
In my case, I used to call the staff to clean the rooms because I was okay with them coming in. This is also because I saw their staff take the utmost precaution. Wear face masks continuously without removing them. Moreover, I only called for room service when we went out for some activity or meals. That way the contact with staff was minimum.
I am a sucker for big breakfast spreads. I love buffets and always looking for the 'What's new' element in any new property I try out. However, in this case, I guess for the better, there was no breakfast buffet. Everything was a-la-carte and prepared fresh by the chef. The food is served to you at your designated spot only, which is assigned by the staff. More details on the food below, but in terms of minimising the risk and contact with other guests, this is an excellent step taken by Hilton Shillim Resorts and Spa.
In & Around
There is absolutely nothing you can do beyond the resort properties. Everything is scattered and at a driving distance. I am sure you can explore the Pavna lake or maybe pay a day visit to Amby Valley. But if you want to go to Amby - you might just make a separate trip.
So the only option is to stay within the property limits. It is not as bad as it might sound. The property is vast- 320 acres to be precise. That is a lot of space for the 100 odd guests they were hosting at that particular time and an equal number of staff members. From what I understood from one of the staff members is that they are expanding as well.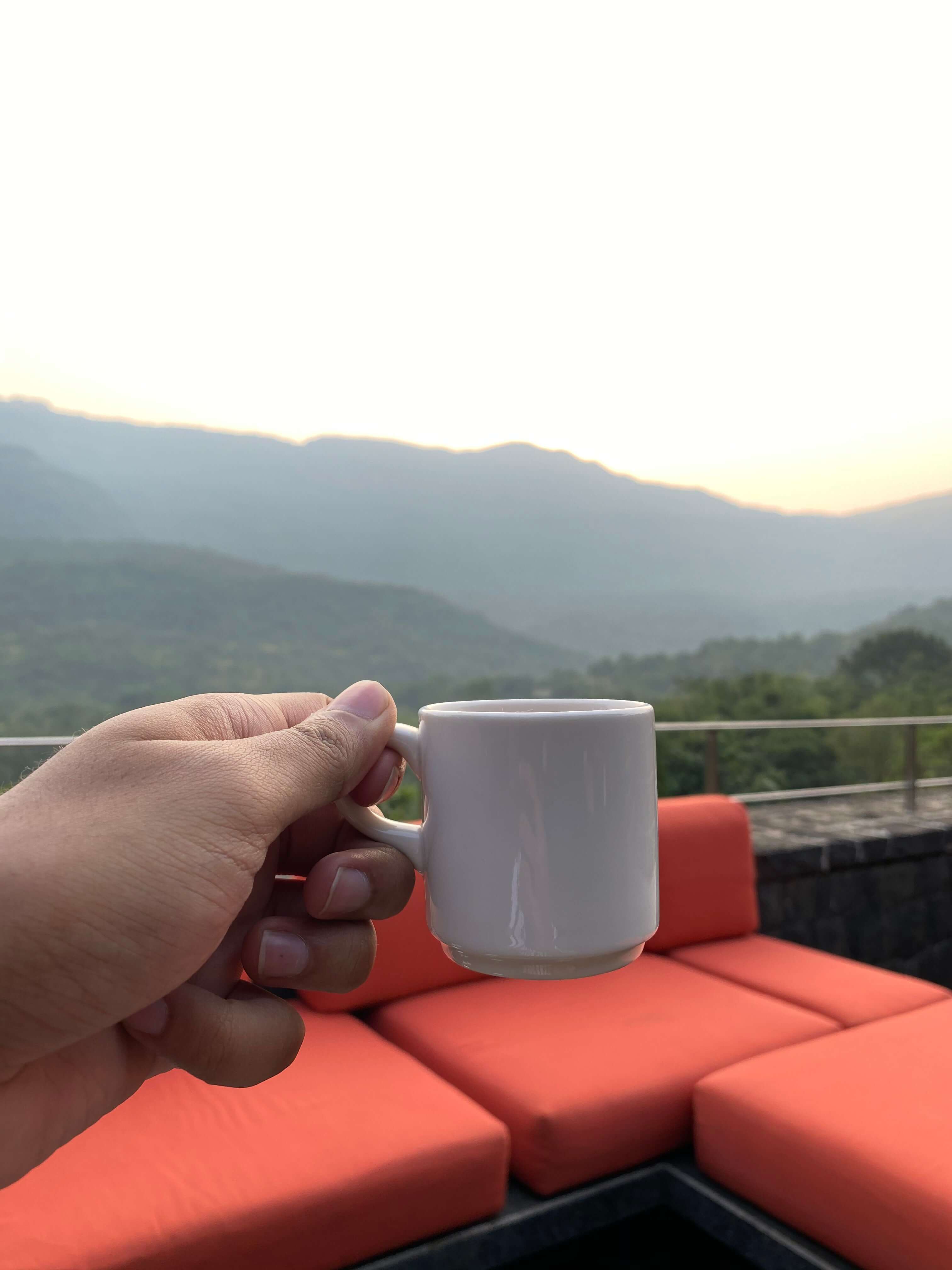 For guests, they have a lot of pre-scheduled activities. You can check the schedules on the TV screen in your room. I signed up for a morning trek and a forest trail in the evening. Both of them are guided walks and quite exhilarating.
I was the only person who signed up for the trek (Who wants to trek at 8 am on a morning when on vacation?) So I got a full private guide to help me with the same. We trek was not very intense, but it did last an hour. From the peak, one can see the Pavna lake and a few forts in the distance. The guide told me that they do longer treks in monsoons, which can go up to 3-4 hours, along with a breakfast at the peak.
The forest trail, on the other hand, is a less intensive activity. My entire family went for this. You can spot birds, cross a beautiful stream and just immerse yourself in the forest. It is not very dangerous. You may occasionally spot an animal; unfortunately, I did not. But I did spot a lot of birds for sure. This is something which kids can also enjoy.
There is a stream walk at Hilton Shillim, which is very popular. We wanted to go for the same, but there was a time restriction from our end. It either comes for free with a higher room category, or you can book for this separately as well. The stream walk is unique and quite refreshing for some. Look out for those slippery rocks, though!
Hilton Shillim Estate Retreat and Spa is a wellness resort. They have many programs specifically designed for wellness, where people can stay pick three, seven or even 21-day wellness packages. However, if you are just visiting, you can indulge in free sessions and therapies as part of your room package.
We had access to the early morning Yoga sessions and evening Meditation sessions as well. The area where this is conducted is absolutely splendid. It is just beautiful. I am, in fact, short of words. I think this is my favourite venue in this property. Do sign up for these sessions well in advance since they take you only first come first serve basis availability of the slots. Apart from Yoga and meditation sessions, they also have Pranayama sessions.
They also have a Spa where they do a lot of therapies. When we were visiting, they insisted on getting a COVID Rapid Antigen Test done before any therapy you sign up for. Since Rapid Antigen gives you result in 2 minutes, you do not have to wait long to get going. The Spa is enormous and super calming. It provides a very positive vibe as soon as you enter the area. You can actually hear the silence. Most of the properties I know of do not do spa therapies because of COVID. (During my recent visit to St. Regis Mumbai, the Spa was not functional). However, with proper precautions and test, they have started doing it at Hilton Shillim. Shillim also has a pool, but this was shut.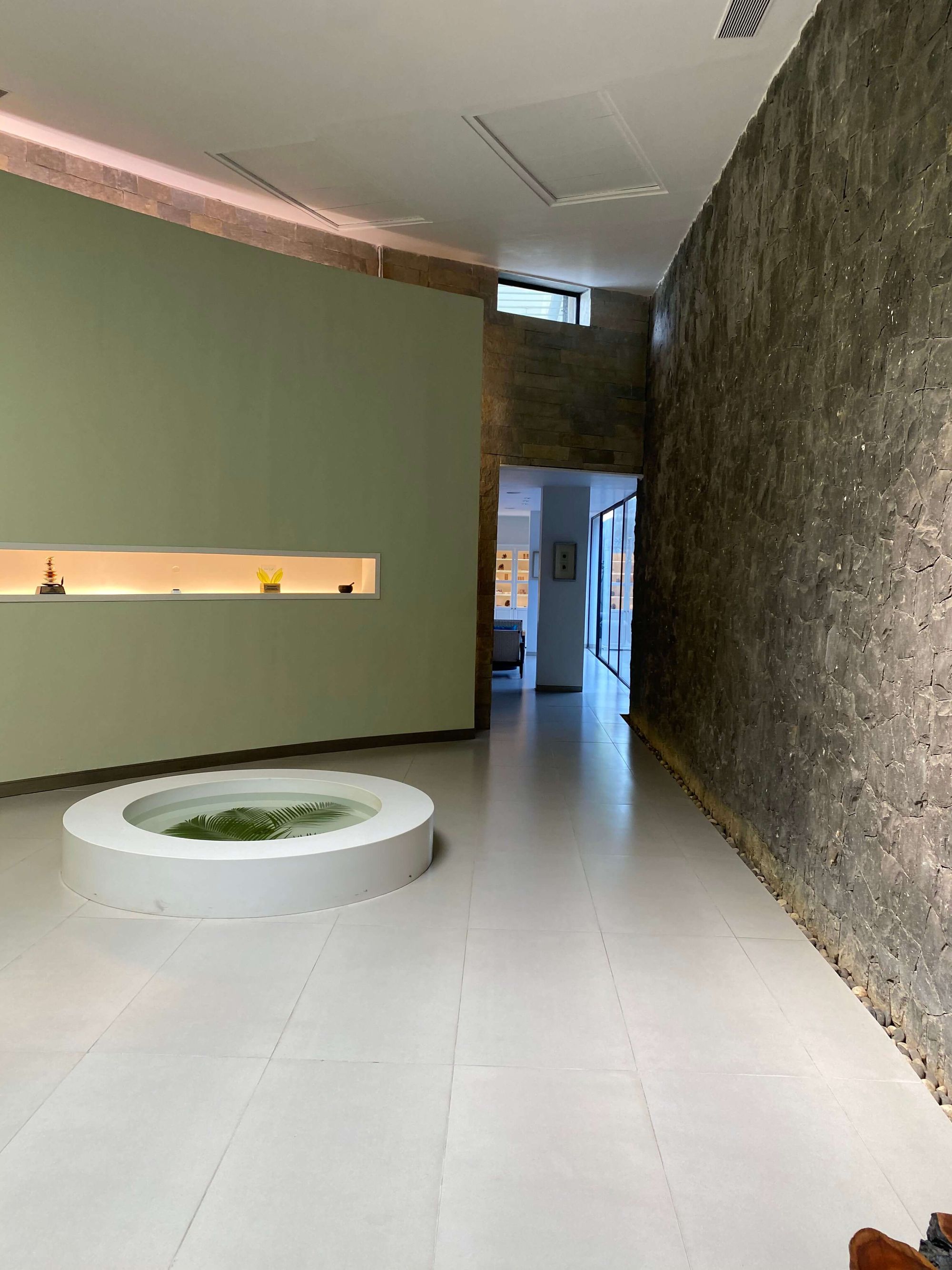 Food
The food served here is healthy. They have taken extra efforts to address all facets of food and ingredients. They have their own mini organic Farm - which you can visit. Most of the produce for them comes from here grown right in their backyard. So they are high on the entire Farm to table concept. Even on their Farm, they have a lot of variety of vegetables and herbs which they cultivate. In terms of ingredients also they refrain from using sugar. Instead, they make everything with jaggery. So overall, they just use organic products.
They have multiple restaurants and a bar, however because of COVID only one of them is operational right now for all the meals.
The breakfast, as I mentioned earlier, is not a buffet spread. Instead, it is an a-la-carte menu. You can order as many things though off that menu. From various egg preparations to Indian breakfast meals and something sweet, they have everything for a different palette. You can also order fresh juices - which are a must-try here. I did end up ordering three glasses of carrot juice.
We went to the same restaurant for lunch and dinner only since we didn't have a choice, and going out of the property seemed like a task. I did not check, but there didn't seem to be anything around.
During the evenings they invited us over for a tea tasting session which was fabulous. With an unlimited serving of chamomile tea & rose tea, I was all ready to watch the sunset from their bar patio where you could see the entire surrounding areas. I also loved the masala chai! This was a first when I actually had chai with jaggery and was quite happy with it.
The only thing which they have not done is to have flexibility in terms of menu options. Since only one restaurant is functional, one ends up eating from the same place. Moreover, they have super limited options from which one can select from. Probably that is something they can change going forward.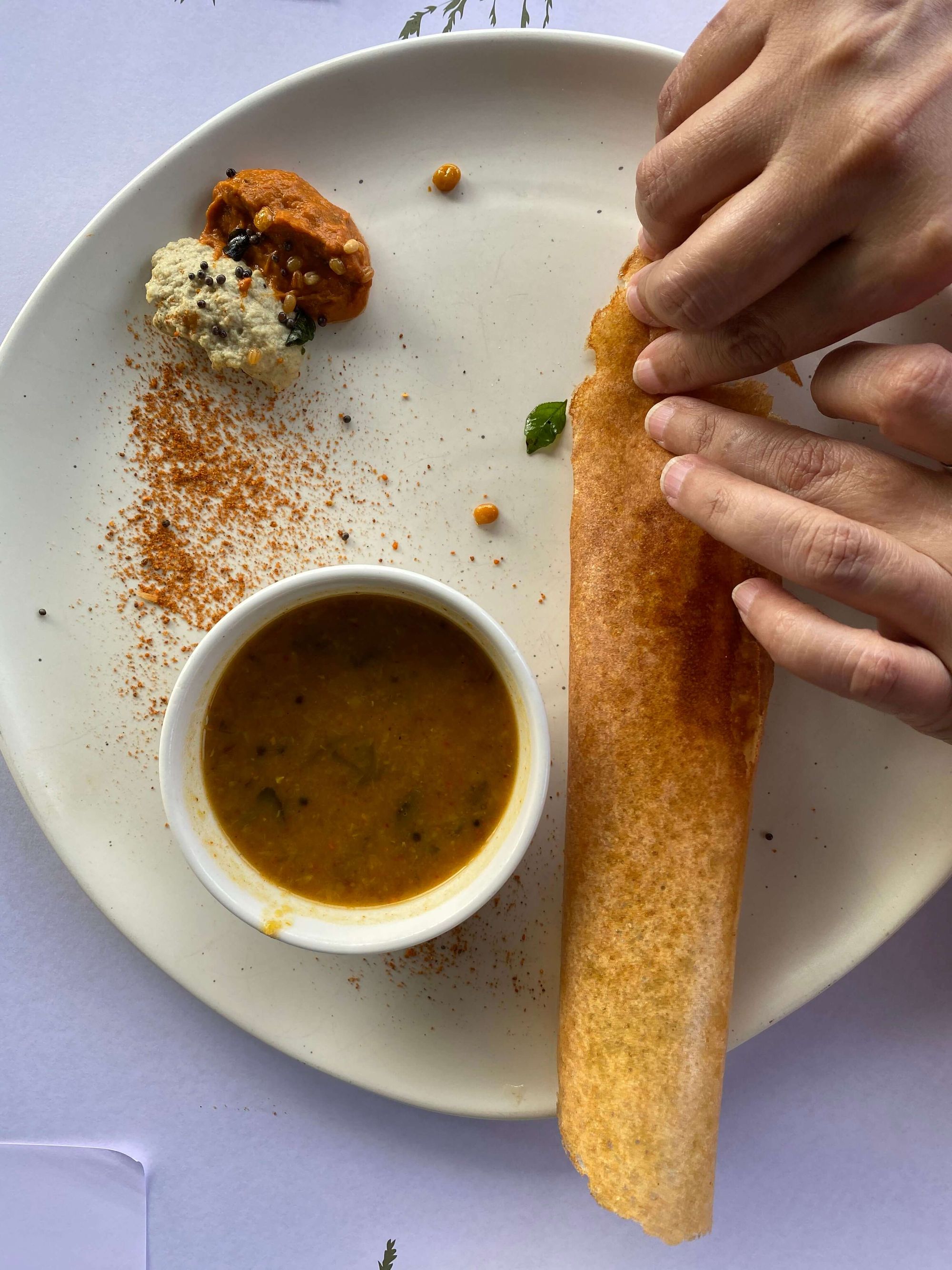 Staff
The staff was warm and cooperative. They were always available on the Hilton app for a quick chat, about schedules, programs, menu options, or even handling complaints and queries. Internal travel is done in TATA Nano cars, given the sheer size of the property. The drivers were lovely, but commuting from one part of the resort to another had to be pre-planned and communicated so that the wait time while the car arrives is minimal. If there are tight timelines in your plan - that may not work here.
How much did it cost me?‌
Overall the stay cost us around INR75,000/US$1020 for two villas for two nights. We spent more on meals other than the breakfast, which was around INR20,000. It definitely is on the higher side. If I have to rationalise this, we pay to get max safety measures within the property. What I earned were about 19,000 Hilton honor points which are not bad. I can either transfer it to any of their transfer partners or redeem it for a stay.
I can redeem it for one night at Hilton Mumbai as you can see from the below screenshot. The point redemption is inclusive of the breakfast. Not bad, I would say. That is an additional discount of ~INR7500.
So yes, I do not always redeem and book. There are times when I do not mind spending the extra buck if I really love the place. This was one of those instances.
---
‌TLP Rating ★★★★☆
What I did not get was any benefit on the gold status of my Hilton Honours Membership. With minimal benefits on Gold Status, the whole loyalty ranking for me has dipped. On the other hand, perhaps I am yet to explore and maximise all the Gold Benefits Hilton honours program offers. With warm and accomodating staff, fresh food on the table and quite an indulgent property experience my overall rating will be 4 on 5 stars for Hilton Shillim Resort & Spa. If your experience was different or have anything more to add, please do let me know in the comments below.
The Local Postcards Newsletter
Join the newsletter to receive the latest updates in your inbox.
---