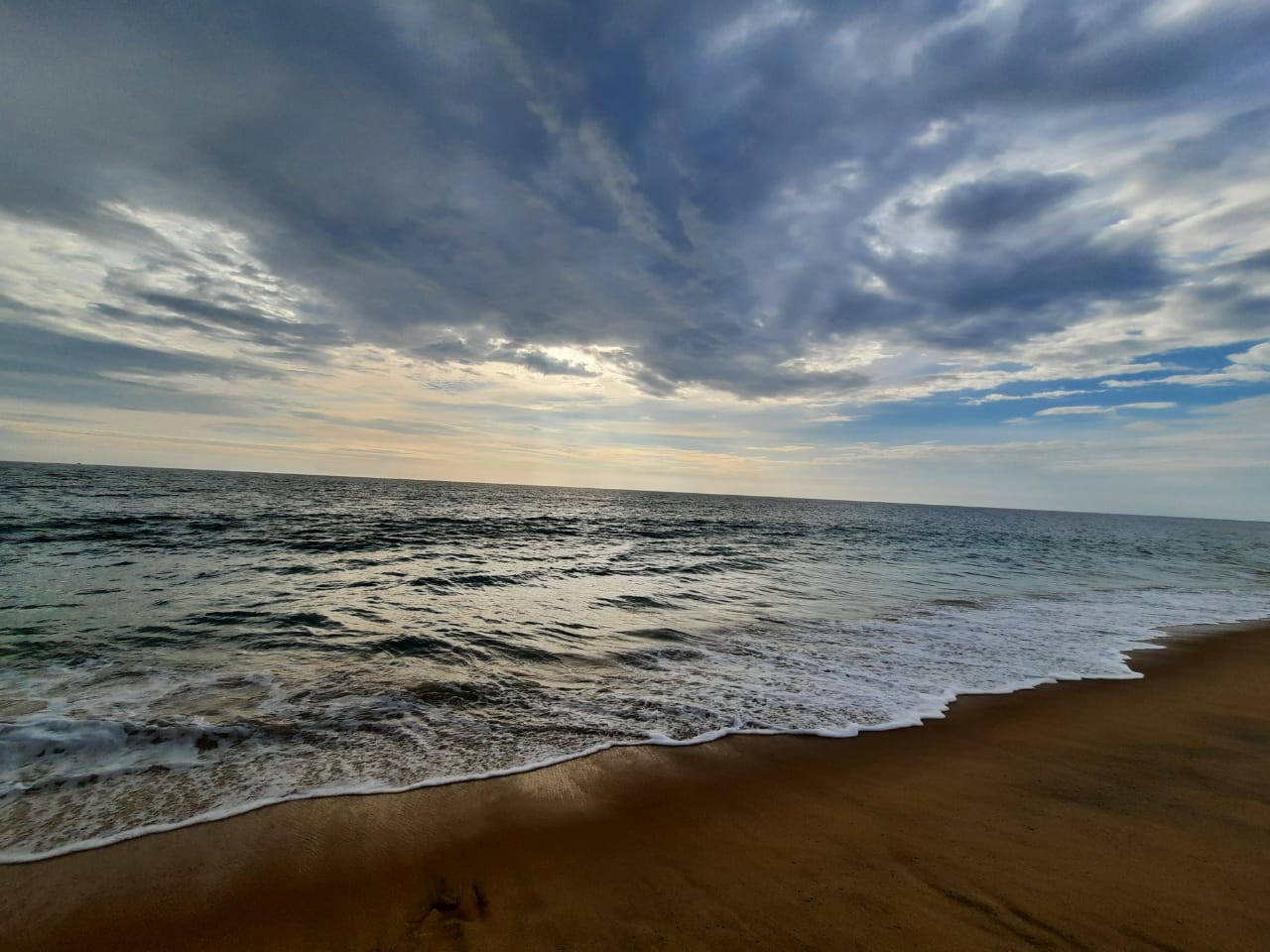 My Surfing Trip to Varkala & stay at Soul & Surf
Quite an impromptu plan with a bunch of people I met at my co-working space. Extended my trip and soaked in the sun. The tan is justified, loved every bit of it.
Initially what started off as a 3 Day trip was pushed to 5. I was returning to Kerela after a break of eight long years, and it still feels serene and brought back my memories of this place. However, I had not covered Varkala ever. In fact, not heard about this coastal town for a very long time until someone from my workplace mentioned it recently.
Varkala came up because we were looking for a place where we can surf. This seemed to be the best place to surf from the options we had given the weather conditions and feasibility from Mumbai. Our other options were Mulki in Karnataka. For Varkala, a direct flight to Trivandrum is the most comfortable option followed by an hour-long drive to Varkala. You will quickly get a pre-paid taxi from the airport to the place of your choice. If you are adventurous, you can also take up a Royal Enfield closer to the airport and ride down to the town.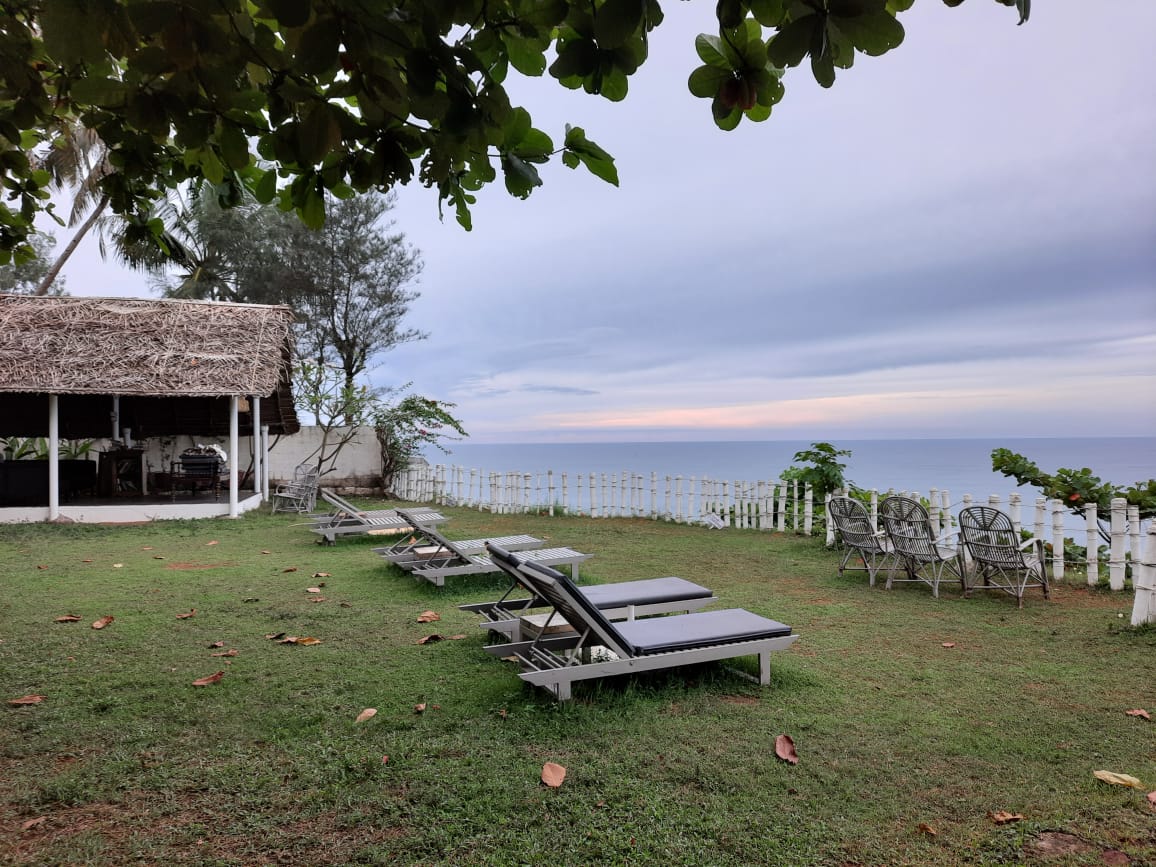 Soul & Surf Varkala
We checked into Soul & Surf Varkala in the late hours of the evening and were greeted by the warmest manager, Amit. Amit helped us with our rooms and the evening food service. The rooms at Soul & Surf are simple, clean yet pretty. With shades of green pastels all across they give out a charming beach vibe. While I selected the lowest category 'Quite nice room', they have three more categories over and above this with added features like view and more space.
However, to me, it did not matter much because we were mostly out, surfing, soaking in the sun or hopping on to the next best restaurant. The only time spent in rooms was while sleeping and getting fresh. But Varkala can get humid at times so you can probably opt for the room option with AC.
Soul & Surf also has Yoga lessons, but unfortunately, because of COVID, they were not operational. Best is to call and check about all the services and amenities if travelling during COVID times.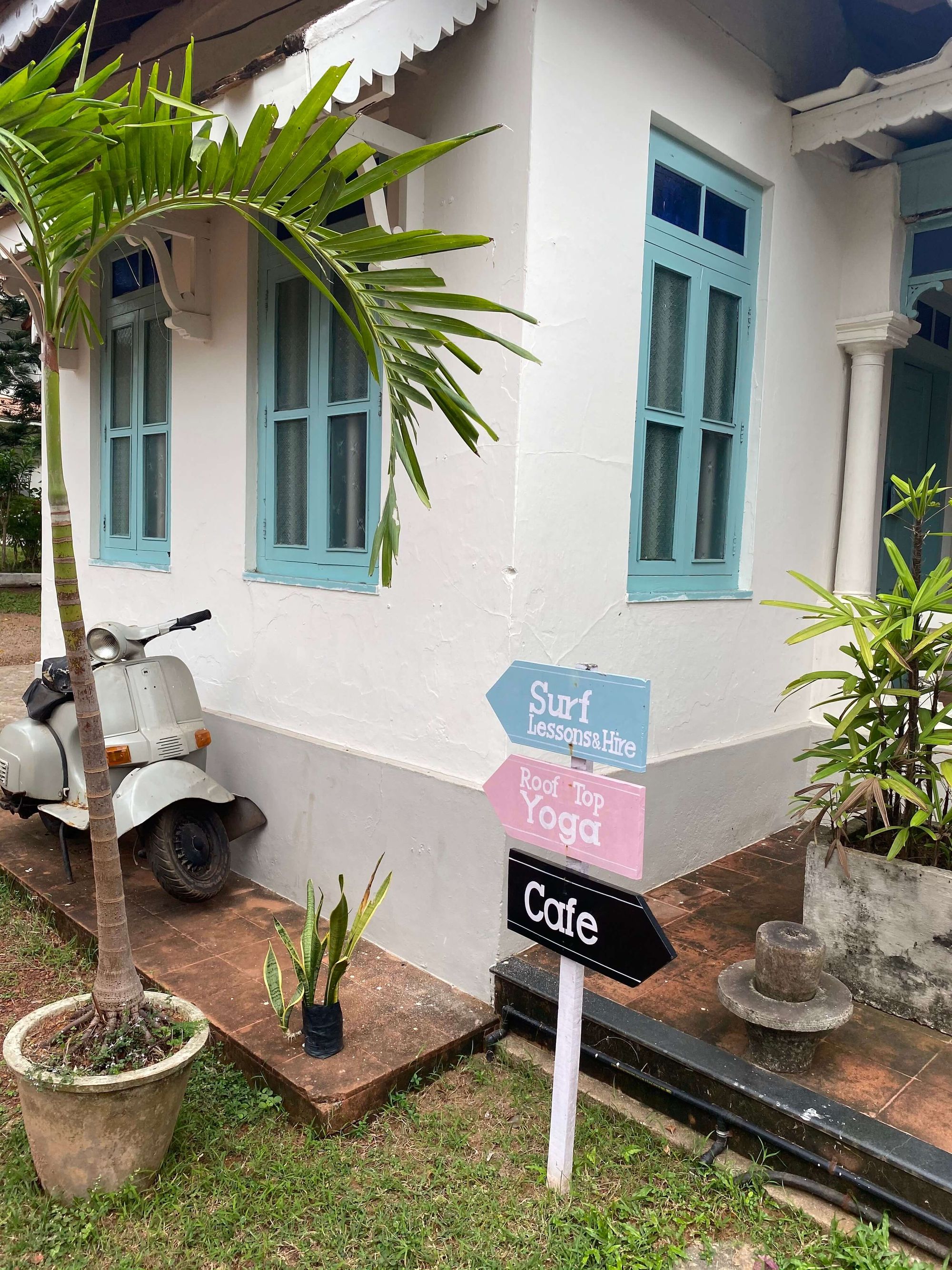 Soul Food Cafe
Soul & Surf Varkala also has a cafe, aptly named Soul Food Cafe. With a limited menu, we ended up trying almost everything on their menu. Ram, our 'Camarero & Cocinero' served us with the widest smile each time we were at the cafe. If you are visiting the restaurant while staying elsewhere, check before popping in here. They serve only within certain times. From locally caught fish to the tacos and soulful drinks I really enjoyed the meals here. My favourite was the Dates and Tahini Shake. Usually, they organise an evening Sandhya - a traditional Kerelan feast every Sunday. However due to COVID they this was not operational. However, they did make up for it with a pizza night - which by far was the best meal for me at Soul & Surf.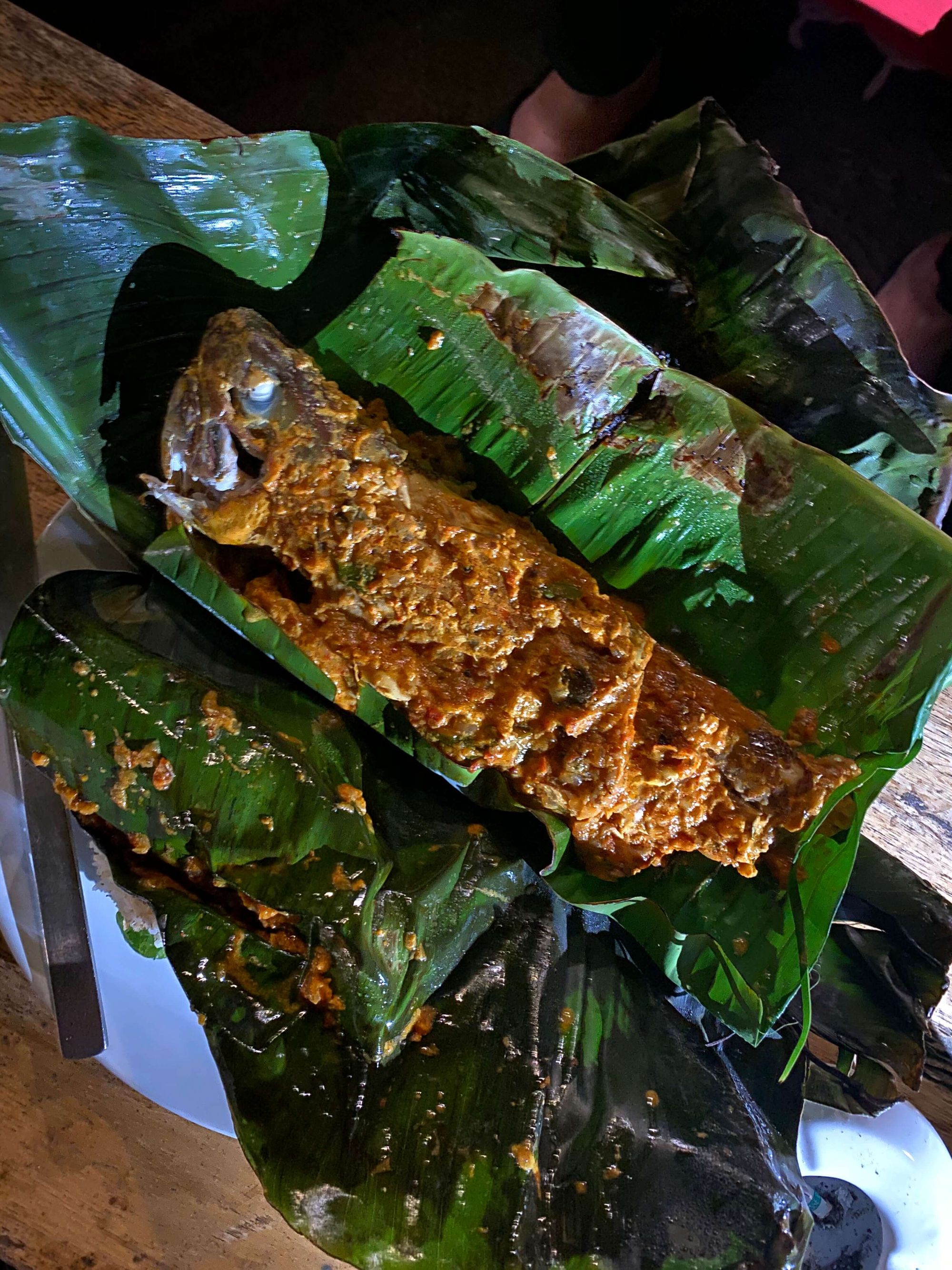 What-a- view
But the best part about the stay is the uninterrupted view of the Arabian sea. Located on the south cliff Soul and Surf offers the best possible views I have ever seen in Varkala. This is where I have lounged most of the times. The sunsets from here are not to be missed, and they are absolutely magical. Since S&S is located on top of a cliff, one has to walk down a few stairs to reach the shore. I had the most fantastic swim for one sunset evening. It was the most calming experience of the trip for me. Hues of orange and yellow and nothing but water was my view.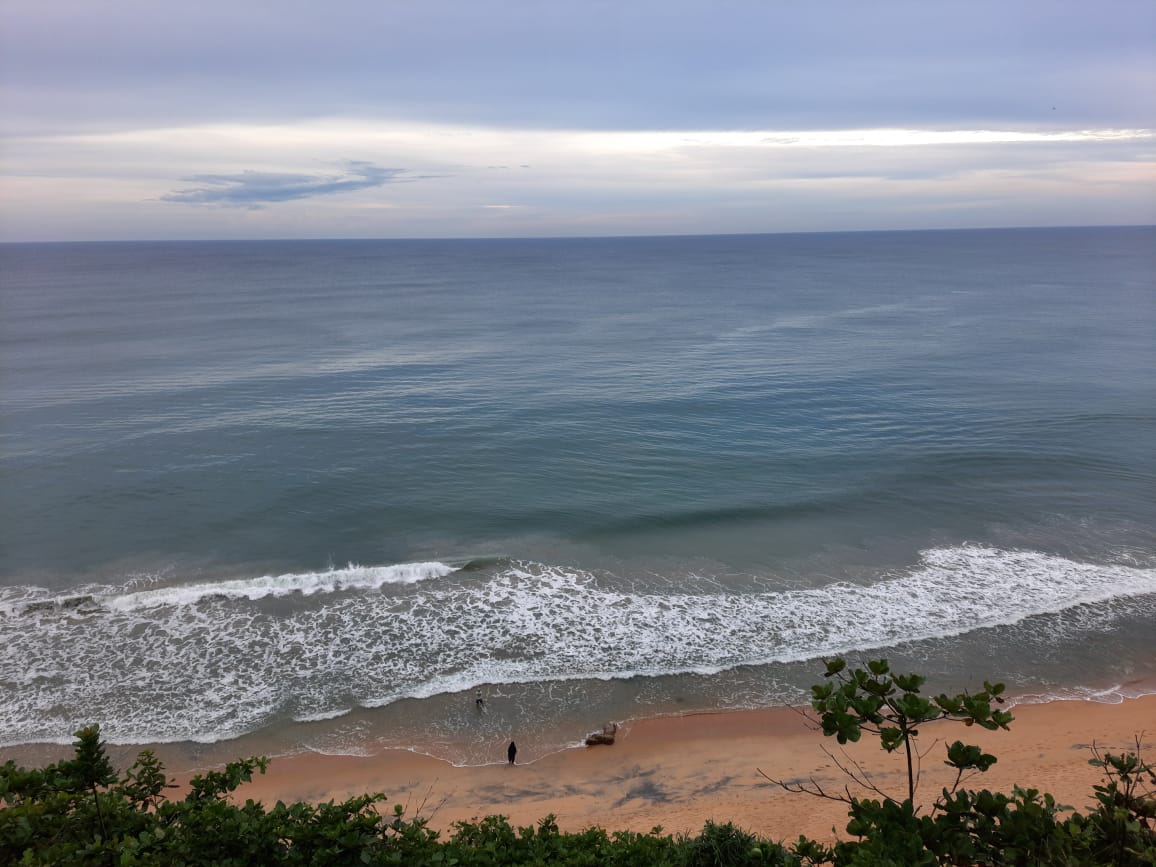 Surfing
The highlight of my trip was my surfing experience. This was only possible because of my instructors from S&S, Praveen, Jithu and Sujith. They helped us sail through the five days and helped get better at surfing. For someone who had never surfed before this was a crazy learning experience. Learning to understand the sea, get comfortable with it, figure out wave patterns, and catch a Surf wave. The lessons on the sand helped us when we were in the water.
If you are a beginner, you might find it challenging, however, once you can stand up and comfortable catching waves, it is so much fun. It is magical and exhilarating. It is at the same time a little scary but at the end absolutely worth it. There are more surfing schools in Varkala, and you can check more options too. However, where the instructors from S&S take us, the place is almost empty and not very crowded. The wave breaks are fantastic, and you end up doing a surf lesson on a beach which is as good as a private one. The ride from my stay to the beach every morning is mesmerising. 6:45 am report call, and a twenty-minute tuk-tuk ride to the beach is absolutely stunning. My favourite stretch on the ride was the one where on one side of the road I could see the beach and on the other the backwaters. In those moments, you truly feel you are in Gods own country.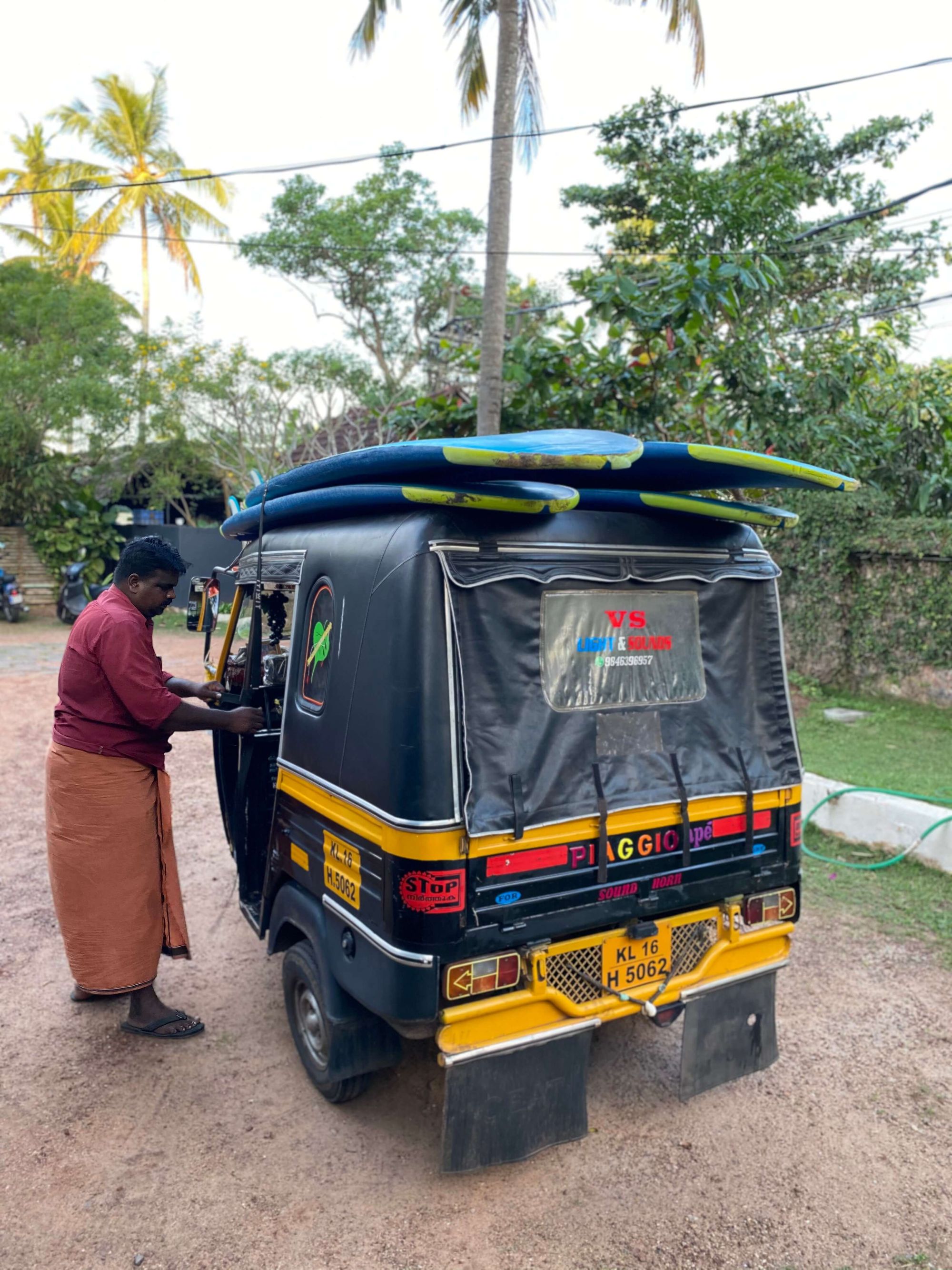 Other places to eat
There are a ton of places to eat at Varkala. My absolute favourite was God's own country. However, God's Own country had loud blaring music and a lot of insects. If you can deal with these things, you can surely enjoy the fish and some Kerela Porota.
Fish was also really good at Chimney. We loved the food here. However, you can avoid having tea and coffee. Again speaking from personal experiences. Want to go local, don't forget to have fish thali at Dwarka. If you are in a mood to do a pizza night, visit Italiano for some delicious pizza. Great vibe and good food.
You can absolutely avoid Abba. Abba was a rip-off. The food served was not fresh. The quantity was insanely less, and it didn't even taste good. The other place I did not enjoy was True Thomas. I have heard great reviews of this place. However, our server could not guide us in the right direction, and we ended up ordering things that were not too great.
There are many cafes and restaurants my taste buds were not satiated enoughdid not happen in Varkala. Maybe I had too many expectations. Maybe all I was craving for a simple Keralite thali, or perhaps I just did not visit the right places. This gives me another reason to travel back and stay longer at Varkala.
We loved the vibe of the place and calm of the sea so much that we extended our trip by two more days. Ideally, do not do this the very last minute like us, since the cancellation and rebooking charges were very high. But that was a price we were willing to pay for an additional two days. I was quite happy with the decision to stay back since I wanted to surf a little more, practice standing up a bit better, and hug the sea for the next two days. Knowing that it will be a while until I visit this paradise piece will remain a fresh part of my memory for a very long time.
---
TLP Tips:
If you are surfing, add an extra day to your itinerary. If you are a first-timer can get exhausting. You can also try taking a break after 2/3 surfing sessions and then resuming.
Build up some strength, ideally upper body and core strength. It will come in handy to get up on the surfboard more effectively and faster. From personal experience, I could not get up quickly because I was being battered by the waves and losing all my stamina pretty quickly.
Buy alcohol before landing. Sourcing alcohol in Varkala can get very expensive. You can get it on Mumbai Airport from Domestic Departures from the Living Liquid Store or carry your own before boarding the flight.
Don't forget to swim in the sea during sunset. Absolutely stunning experience. Beware of the high waves and careful of the current.
If you have time, go to Varkala for a longer duration and travel slow. For me, five days was also not enough. You can meet new people, explore more places to eat, and go in and around for drives and visit new places in Kerela. I met someone who extended the trip by 2 weeks. Another person I met carried their work here and was working remotely for over a month.
The Local Postcards Newsletter
Join the newsletter to receive the latest updates in your inbox.
---