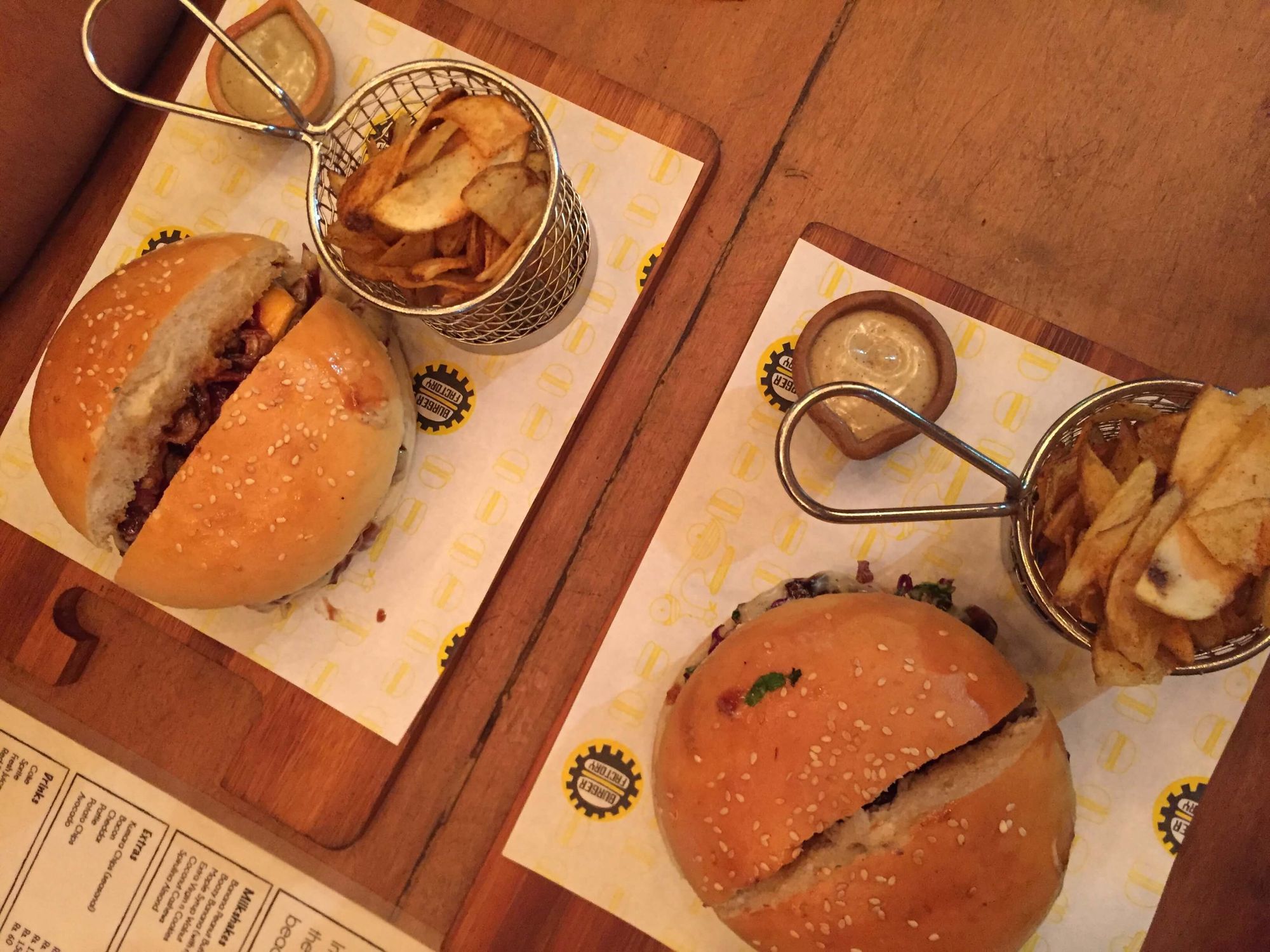 Goan delights: My favourite places to eat in Goa: Part 1
When you think Goa, you definitely think amazing food. Goa has satiated my taste buds multiple times I have visited this state. From North Goa to South Goa, one will find an eclectic variety of restaurants. In this post, I am sharing some of my favourite places to eat and have a great time.

1. Fisherman's Wharf
I have been to two of their outlets, one is at Panaji and the other one is at Salcete.Although not a lot might agree, I had one of the best Goan dishes at Fisherman's Wharf. For the first time I was here for a party, and they had an amazing group performing some Goan tunes for us, with free-flowing wine and a great buzzing atmosphere, I hardly focussed on eating. So I decided to head here again during my next visit for an elaborate lunch. This time we had chilli potatoes, masala prawns, masala fried calamari and fish curry rice. The flavours were fresh and I ended up having a hearty meal. Please ask for Goan style fat rice when ordering a curry, as it just adds to the overall taste.
2. Fat Fish
One thing which is synonymous to Fat Fish is butter garlic prawns. One will definitely need a reservation at this hut as it is mostly crowded and getting a place here gets difficult. You really need to have their butter garlic prawns and the seafood selection is very interesting. I have been here twice and can totally vouch for the taste. The vegetarian choices here are limited, and not exactly why it is known for.

3. Burger Factory
Burger Factory is located right on the road, this small place offers an indoor as well as outdoor seating. What this place is known for, is the freshly baked buns for its burgers. You definitely need to try their shakes as well. I really like their coconut cashew shake which was super creamy and it tasted like heaven. The burgers here are very huge, and I prefer sharing it with someone. With an outdoor seating option, this place is perfect to spend a lazy afternoon at. This place is vegetarian-friendly and once can find great vegetarian options here.

4. Thalassa
Hands down the best Greek food experience is offered at Thalassa. With a view which is unbeatable, a nice place for a good afternoon meal along with some great summer music and positive vibes. This place is definitely a winner because along with spectacular views it offers some great food. Make sure you book your tables in advance and reserve a seaside table for an unforgettable experience. Lovely vegetarian spread as well, I especially loved their huge vegetarian platter.

5. Martin's Corner
Martins corner is a classic. Located little away from North Goa, tucked away in Betalbatim, this place is a gem of a place. This woody bungalow gives the perfect Goan vibes. With live music to listen to, this place had the perfect ambience. The place has great food and serves both vegetarian and non-vegetarian options. They also have a great bar with a great selection of wines as well. If you are here do not miss their special lobster.

Goa is a culinary delight, a foodie's dream and a fish lover's paradise. Apart from the places which are famous there are a lot of shacks and eateries which often don't get a mention. There are places which also serve home-cooked style seafood thalis. So if you have more days to spare please explore these as well.

I have also mentioned my top picks on restaurant picks in Hong Kong, a city similar to Goa in terms of culinary experiences. If you are visiting this city this will definitely come in handy.

What other places do you love in Goa? Feel free to let me know.
The Local Postcards Newsletter
Join the newsletter to receive the latest updates in your inbox.
---