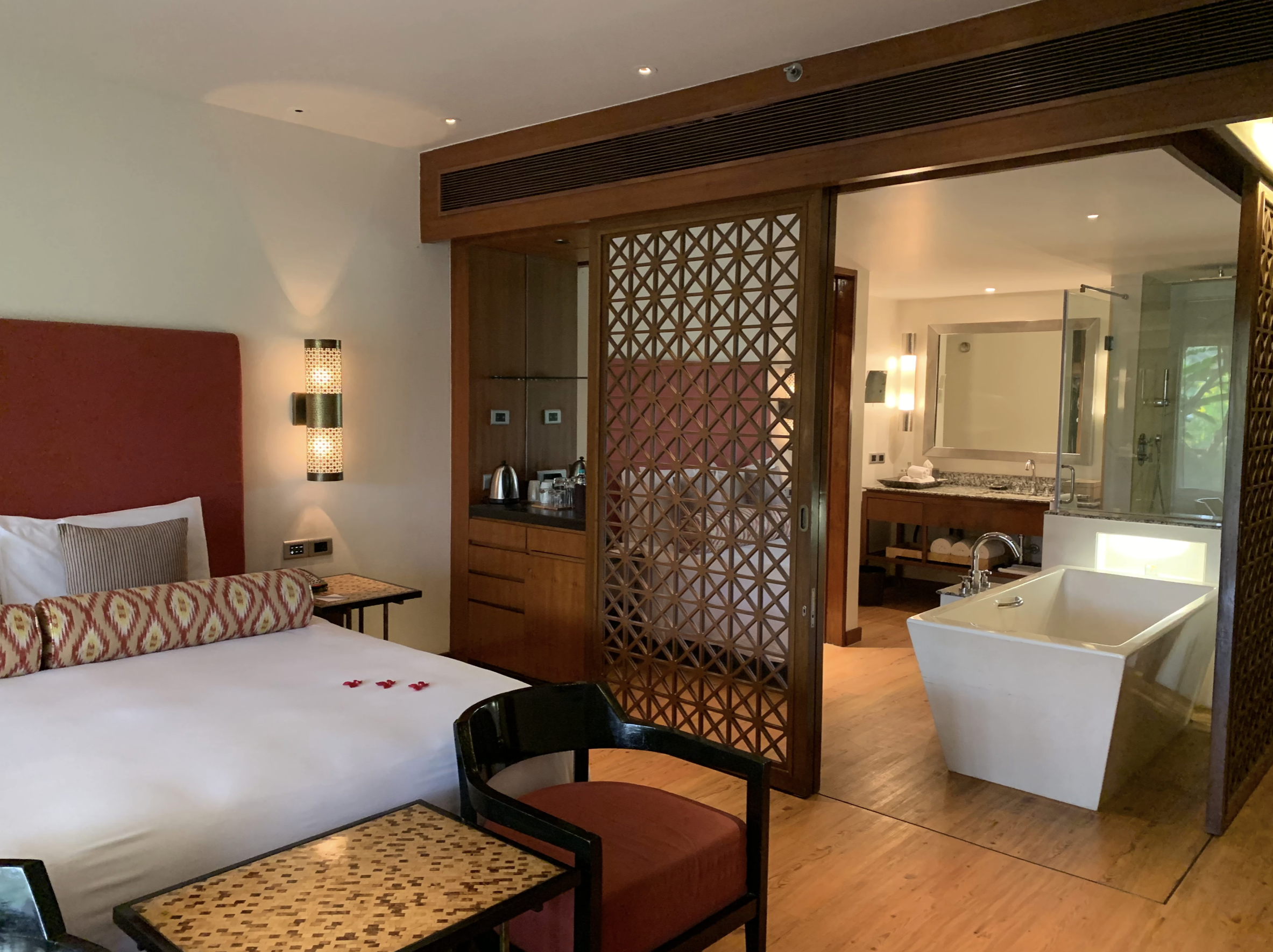 My South Goa getaway at Alila Diwa!
For my twenty-fifth birthday, I decided to head to South Goa for a much-needed sojourn. I wanted a relaxing space where I can laze around and also indulge myself in some exquisite luxury.  While going through the list of various resorts and Airbnb's, we shortlisted on two options. One was a beautiful Airbnb which we stayed for the first half of the trip in North Goa. More about this Airbnb in a later post.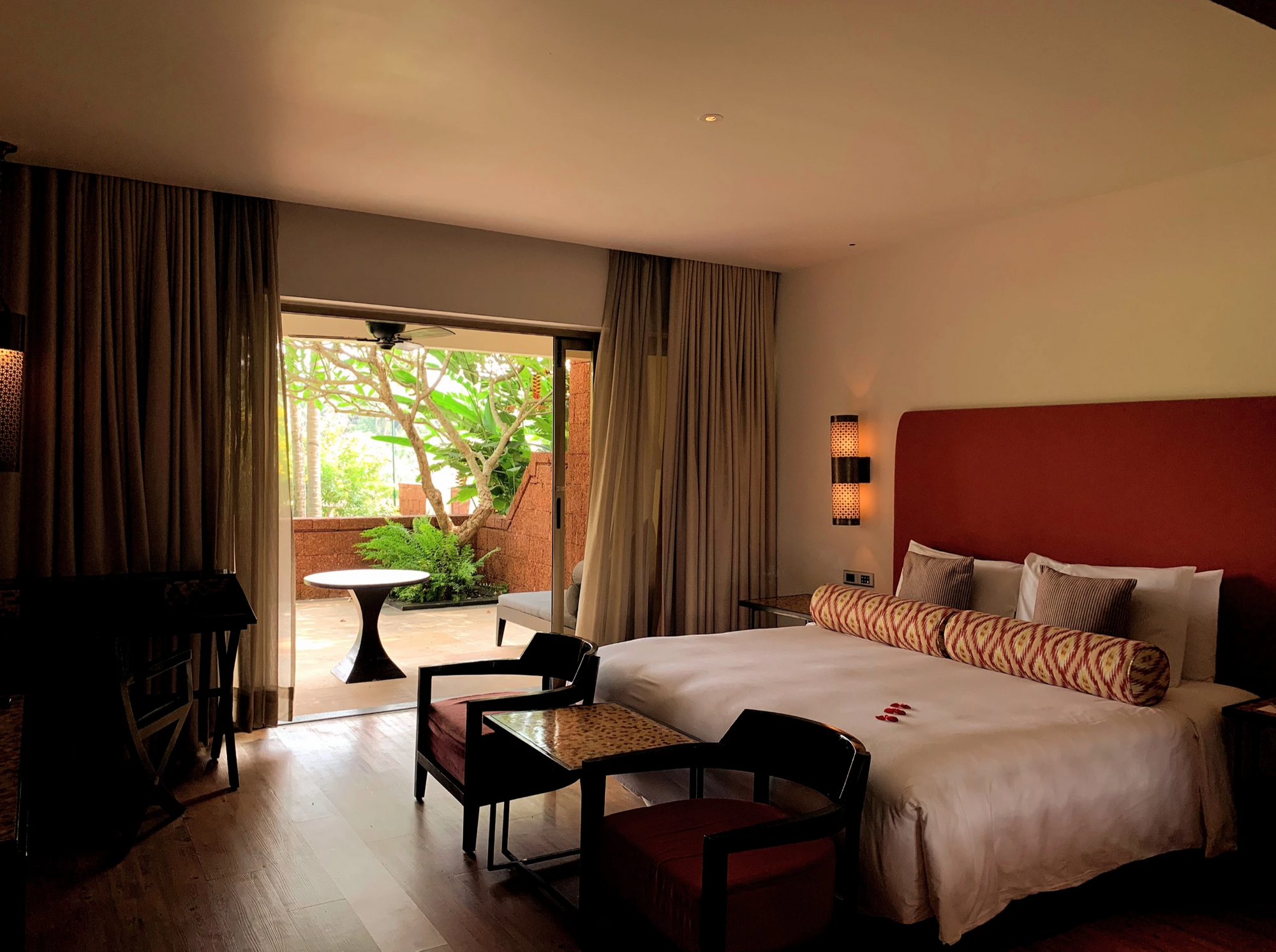 For the rest of the days, I decided to stay at Alila Diwa Goa. This resort has been on my bucket list for a very long time. There could not have been a better occasion to head here.
Alila Diwa Goa, which is conveniently located about 25 minutes from the Goa Dabolim Airport. It is ten minutes walking from the Gonsua beach, and the hotel also provides a complimentary shuttle service to the beach and back.
We got a beautiful ground floor, garden facing room from the 'Terrace Room' category. The porch was huge, and it opened up to gardens which seemed entirely private. Also, it was very close to the pool, which helped us hop over very quickly whenever required. But the best part about their rooms were their washrooms. With a huge tub to relax and unwind the bathtub proved to be quite an experience. The staff will be more than happy to set up a bath for you.
I happened to see the rooms on the first floor in the same category, but it was not as spacious and charming as the ground floor one.
Quickly after checking in, we went around the property to have a look, and it had a lot to offer. Right from two swimming pools, three speciality restaurants, bar, poolside bar, activity room for kids and a full-time concierge on call, this place seemed like a blissful paradise. They do have a vast open space, kids play area, gym as well as a spa.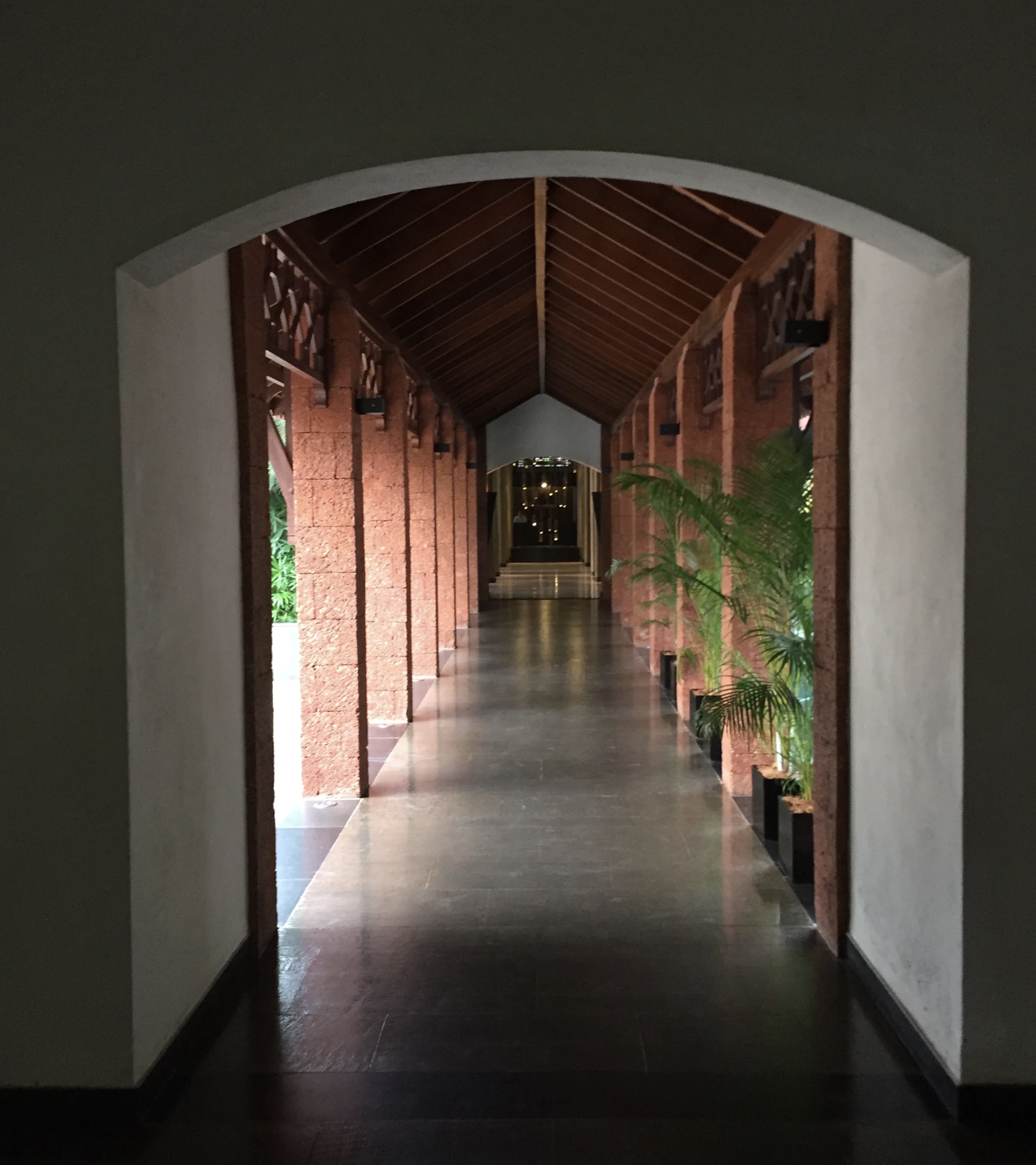 With a lot of open spaces and walking trails, this property also makes it ideal for long tranquil walks and one can feel immersed in the lap of nature.
They have one of the best infinity swimming pools I have ever been in, overlooking the paddy fields. Here you can often see some cattle grazing and some huts in the distance. Although the pool looks simple, architecturally, it has been one of the most refreshing pools I have ever seen. We lazed around even after dark near the pool area as the vibes were just so calming.
After a super comfortable night, we were eagerly awaiting their breakfast. I loved the buffet spread as it was quite eclectic. They also had ice creams for breakfasts, which was a win-win along with some other desserts. With two live counters and a plethora of mouth-watering dishes, the breakfast was worth waking up early for.
They have a lot of restaurant options along with two bars and a 24/7 room service, which helped us satiate our hunger pangs during our stay. We mostly ate at the poolside bar.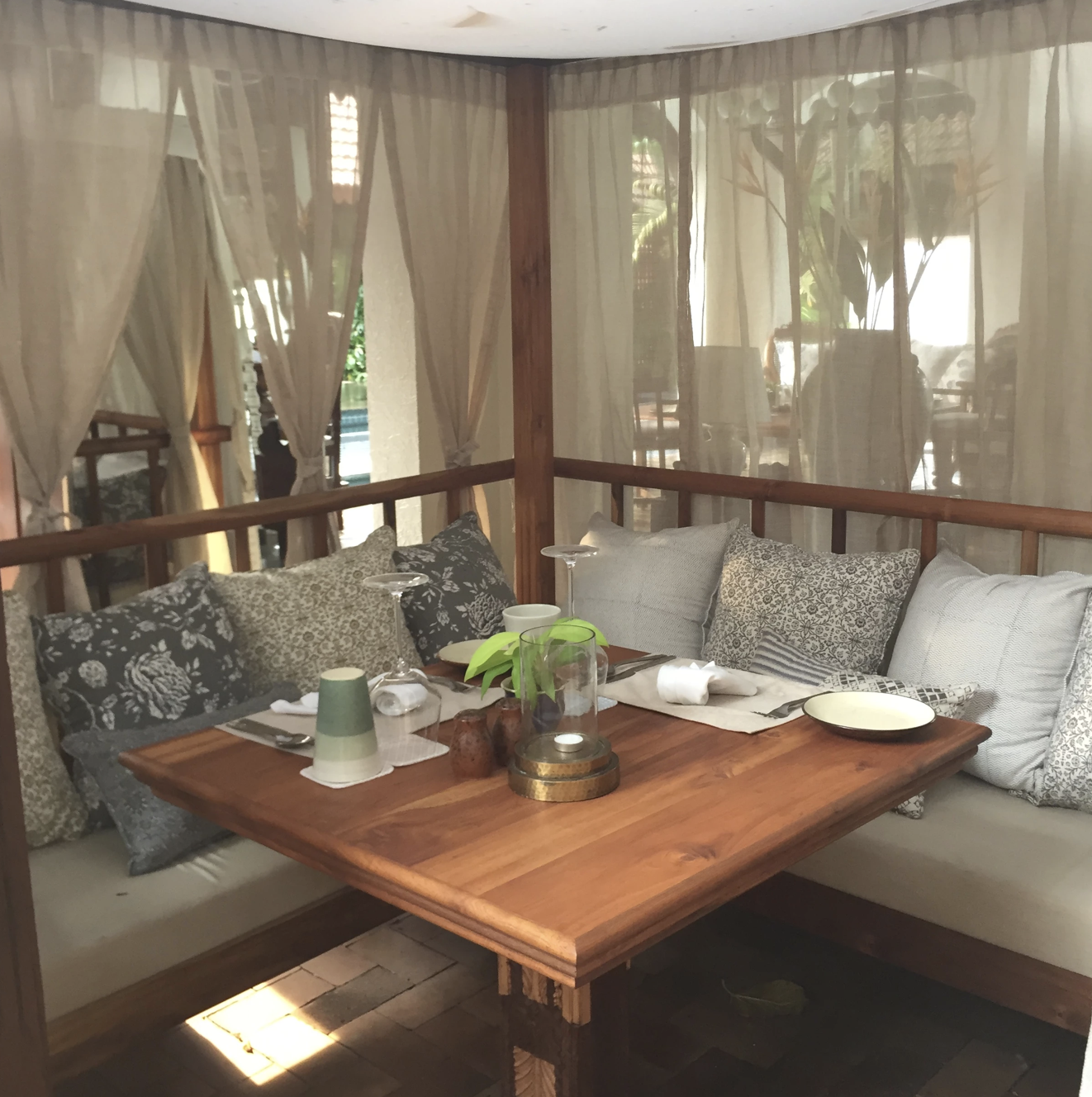 Although I did feel that the service was a bit slow, but then I was not in a hurry for anything as I had come down for a laid back holiday. The staff was kind enough to clean our rooms twice a day and also set up the bathtub. With fresh fruits and chocolates coming in as surprises, it really made us feel pampered. One of the best parts was a live performance during the evening when we had come down for a drink at the bar. The band some great Goan music and took us completely by surprise as we were not expecting some incredible live music.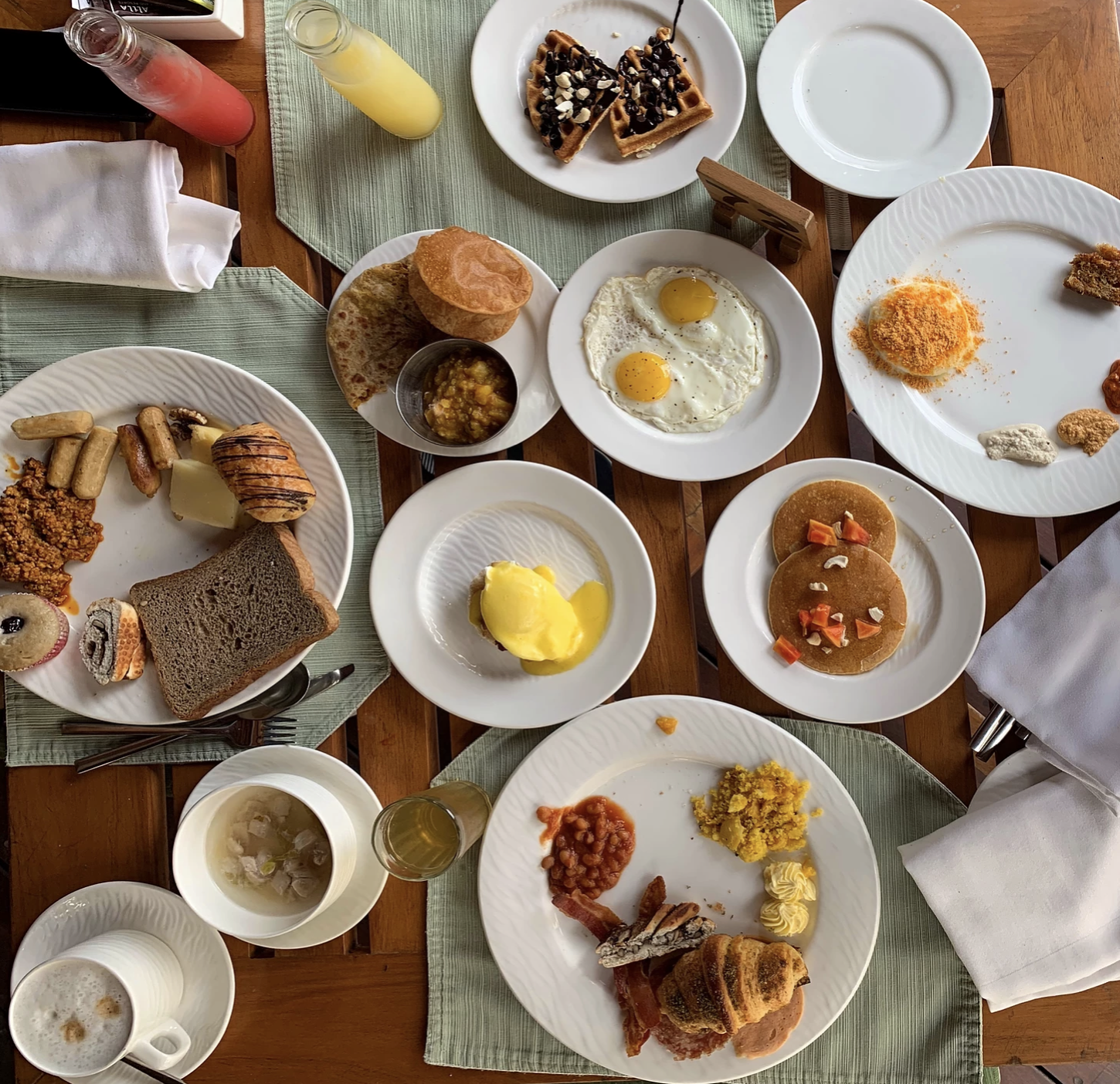 How did I get these two days at Alila for free?
Now for the part, everyone is keen to know, and the reason why this trip was extraordinary. I used about 30K points from the HDFC Infinia card and redeemed it for two nights at this breathtaking property. These two nights were inclusive of breakfast and endless pampering. Since we got two free nights, we didn't mind splurging on the food and drinks at their other restaurants.
Alila only has two properties in India and the second one being Fort Bishangarh in Jaipur. After looking at the level of hospitality at their Goa property, I cannot wait to head to Fort Bishangarh. They were affiliated to GHA Discovery and now it is a part of Hyatt Hotels.
If you are looking for a romantic getaway or a weekend to relax and get pampered in full day, this is the place to be. With a lush green area, where walks through the resort are incredibly peaceful and a spa which totally therapeutic, this place is not to be missed.
If you are looking to spend a getaway in Mumbai, you should definitely read up on my staycation experiences at Grand Hyatt Mumbai.
Tell me about your experience at Alila Diwa Goa and what other luxury properties do you recommend?
The Local Postcards Newsletter
Join the newsletter to receive the latest updates in your inbox.
---