My stay at The Source, Sula Vineyards, Nashik
Rustic, quaint and farm-house vibes. This stay in Nashik transports you back to the nineties! Let's see does The Source at Sula promises to live up to its charms!
I have now frequented Nashik multiple times. Stayed in an Airbnb, once at Taj Gateway and another time at Source, by Sula. So far, one of the best stays for me has been at The Source.
Located right within the Sula Vineyards, this hotel is a minute away from the manufacturing plant.
The Source's look and feel is quite french: Pastel walls and decor - perhaps reminding us that french is where the wine came from - the finest of it - and this is another french county in our very own western ghats in India.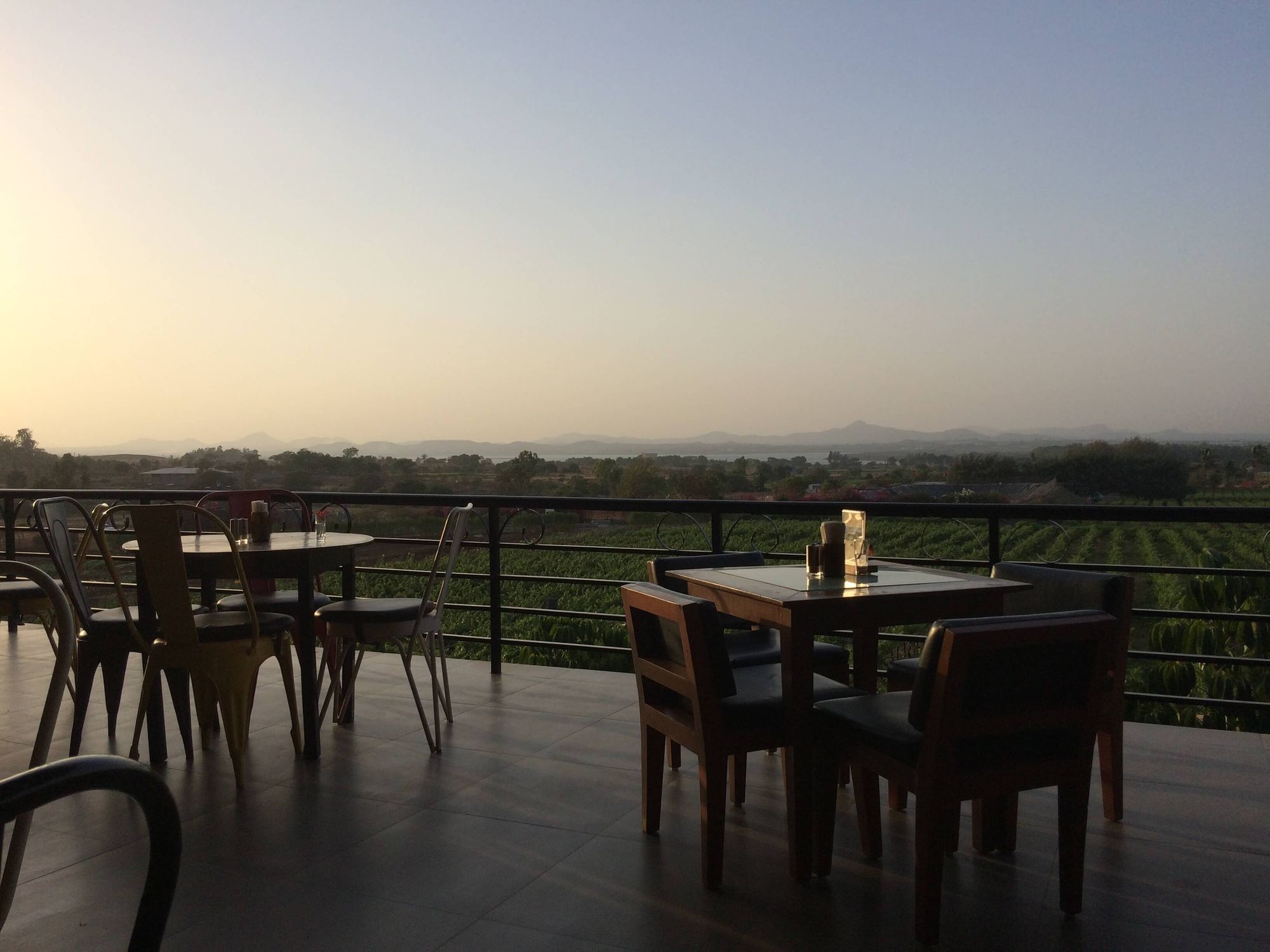 The Journey
The journey from Mumbai was a quick 3-hour drive to The Source. Mostly great roads; however, in patches, it can get really bumpy. As we neared Sula, we could see a ton of vineyards and vast fields being harvested. There were also a ton of other vineyards, which we later visited for some wine tasting.
Mostly barren fields and grasslands, the journey was a bit dry for me - or maybe it was the fact we were travelling in the summer months. The whole patch looked like a picture postcard from barren land in the middle of nowhere.
None the less as soon as we arrived. The sense of being in a dry zone vanished quickly enough after we were greeted by a glass of their signature sparkling wine - Sula Brut, which was super refreshing. In fact, this is a first, whereas a welcome drink of sparkling wine was served. I guessed it, though, before arriving - however, this felt really good.
Rooms
The rooms were beautiful. With an excellent woody bed and archaic decor - I absolutely loved it. We had a ground floor room which was near the courtyard. A beautiful balcony and a lovely bathroom added to the whole experience. In fact, the room was so comfortable that I would have rather stayed in than ventured out for my entire stay here.
The property has a pool which is quite lovely. They also have a spa facility to use and open spaces where you can cycle around the entire property or beyond.
Moreover, you can also sign up for their complimentary wine tasting session and tour of the vineyards. If lucky, you can also get to do the foot-stomping the grapes. Those sessions are quite fun, to be honest.
However, for me, the winemaking tour was excellent. I understood how wine is made, Sula's history and India's tryst with wine. I absolutely was in awe of the tour guide. In fact, I learnt a thing or two about wines and have started understanding wine pairings as well.
The same night I checked in - I was not feeling too well. Maybe it was the dry - drive or perhaps a dip in the pool that sent shivers down my spine at night. I ended up ordering room service. A sandwich with a juice which was quite refreshing, I would say.
The breakfast was pretty basic. To put in in a sentence, I was not really impressed with it - hashbrowns and eggs and some fruits with some toast. That's about it. A generous spread would have definitely helped.
In & Around
There is not much to do around the property - apart from the other wineries in the area. We visited York, Vallone and Soma. The tasting and tour experience was quite similar. The only difference was the taste of the wine - which for me being a beginner, I could not figure out.
You could also go to the city of Nashik and explore the area if you wish to. However, in my opinion, if you are staying at The Source at the Sula, then just relax, dip in the pool, head into the spa and enjoy the sunsets sipping wine.
Nashik does get chilly during the winters. I think that would be an excellent time to visit the area. Moreover, usually during February, Sula usually organises Sula Fest - which is quite fun, I have heard. You pitch your tents - drink some wine, listen to great artistes, dance and party. It is a lot more, in fact, a right mix of music, entertainment, wine and culture.
However, it is usually quite crowded during the fest days. If you are heading out of the city for some mental peace, I would suggest skipping this and visiting when the crowds are much lower.
Food
If I talk about wine - the next conversation is usually about wine pairings and what to eat with a specific wine. Trust me - it is confusing at first. However, there is a masterclass on wine pairings on their website. You should probably check that out. Usually, all the masterclasses that I have attended are really cool.
Anyway, let's get back to the food at Sula. They have multiple restaurants in Sula. Since you would not have many good eating options around the property, I am sure you would end up eating here quite a few times.
The food, in general, is excellent - except for breakfast. Hopefully, now they have to change the style, and there is more to offer. But my favourite space is a deck on the first floor where one can sip some wine, order some finger food, and get an uninterrupted sunset view through their vineyards. That - is just super beautiful.
The best part about being in Sula is that they really have cheaper wines on the menu. It is an excellent place to be - especially if you do not mind a bottle of wine by yourself during the evening hours.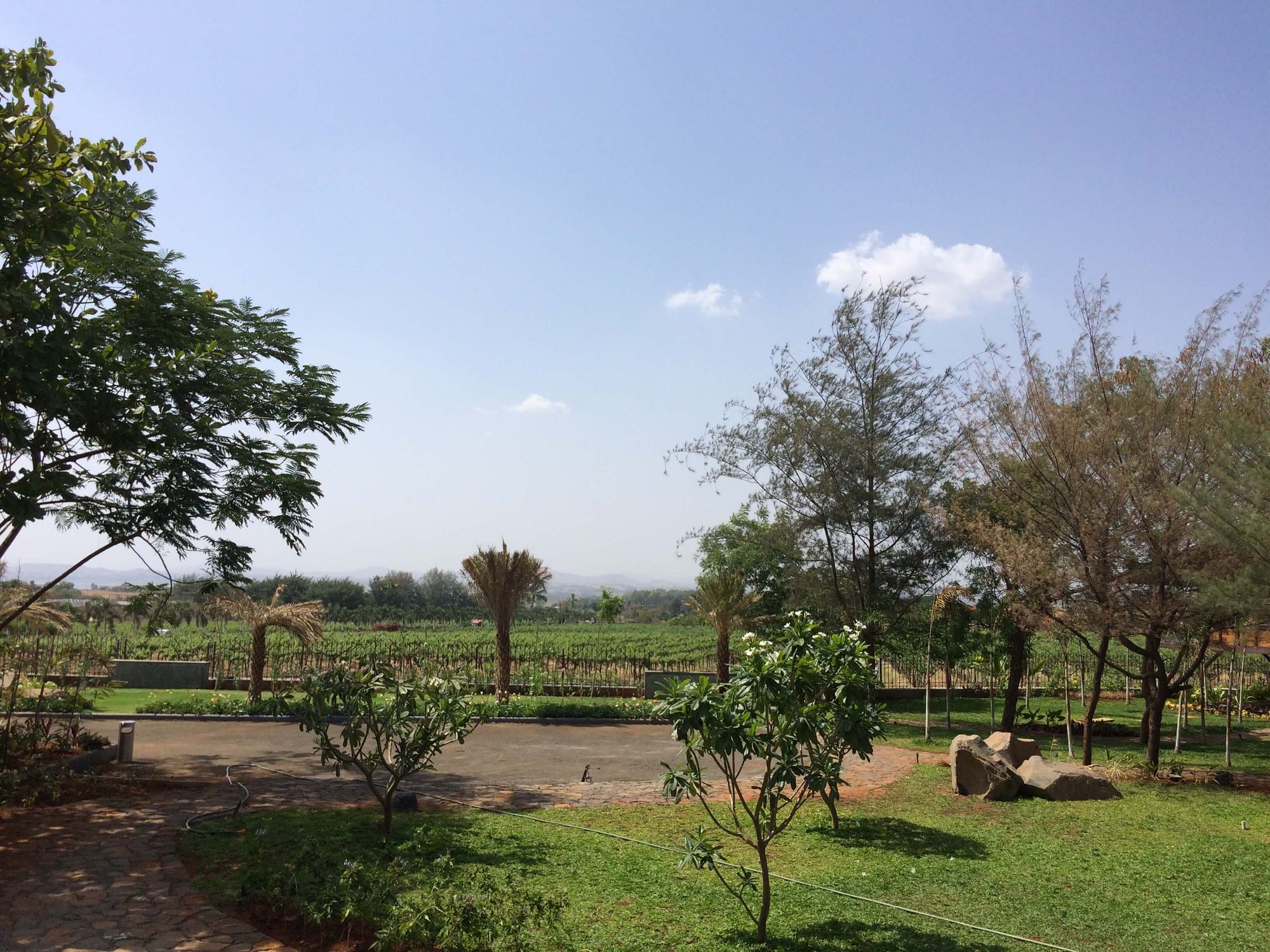 How much did it cost me
I visited this place during a weekday, and it was around INR 8K per night, inclusive of breakfast. It was a tad bit cheaper than the nearby Taj gateway property (in Nashik city). Both experiences are different in their own ways. I shall soon write about my experience with my Taj Gateway Nashik experience as well.
TLP Rating ★★★☆☆
The Source at Sula is not part of any hotel chain or a loyalty program. A standalone space for the visitors at Sula and spend some time at the vineyards. Since there is not much to do around - I wouldn't suggest staying for longer - unless you are with a group of people: good food, cheap wines and a great stay experience. However, as compared to a full-blown service hotel, it certainly lacks a bit here. Moreover, breakfast was a put off for me since that is a significant part of any stay experience. If you want a quaint french style villa experience, this is a place for a perfect weekend. Hopefully, your overall experience is better than mine. Do let me know in the comments below.
The Local Postcards Newsletter
Join the newsletter to receive the latest updates in your inbox.
---