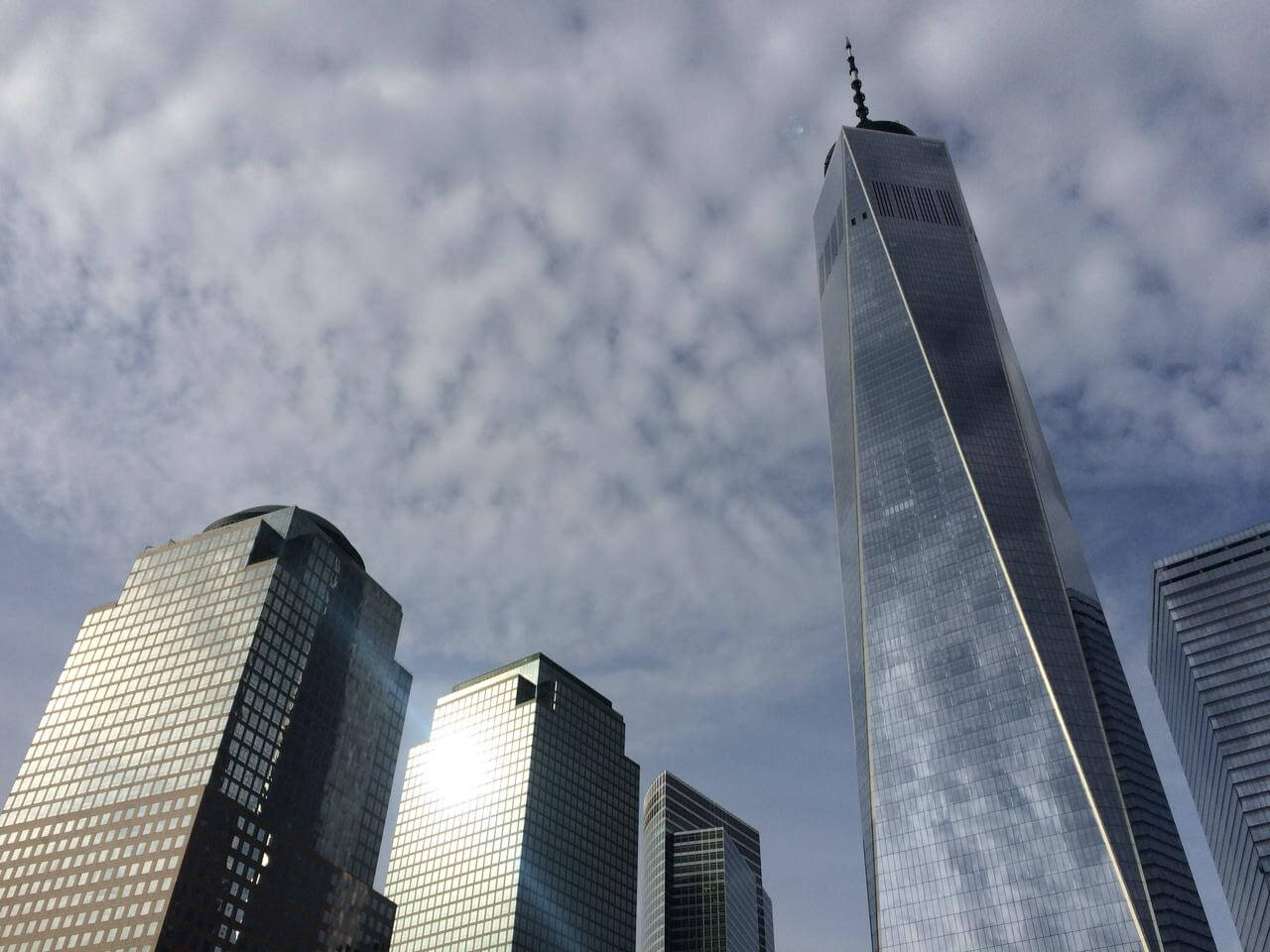 Four point guide on exploring NYC on a shoestring budget
I have visited New York City twice. Once in June 2014 and the other time in April 2018.  During my first trip, I was off to the States for a short three-week trip, during which I covered a few major cities at either side of the coast. Out of that, my NYC stole my heart and till this date, it is my favourite city. My stay at New York for five days was managed under $350 comfortably, covering most of the city and at leisure. During my second visit, I paid about $220 for nine nights. That's way cheaper than what I previously paid for!
New York isn't that expensive as it seems if you research well and cut on a few items that may burn a hole in your pocket.
Here's a four-point guide that will help you to plan your trip better. If you are travelling alone or on a shoestring budget, this will come in handy.
Watch that belly
As an Indian, I carried lots of packed food with me, which did help me a lot. It filled in for my midnight munchies and evening snacking. Apart from this shopping at the local groceries help to cut down on the food budget. If you are living in a hostel with a kitchen facility, you can also cook your own meal. Usually, I used to shop for fruits at the local market to go with a glass of milk at night. I stayed in an Airbnb apartment while I was visiting the second time and almost cooked my breakfast every day.
A variety of restaurants also provide economic meals. For instance, if I needed to munch on something light, my preferred place would be McDonald's which has a $1.5 burger on their menu. One can explore healthy options as well and around the city. Usually, I would try and save up for one nice meal per day which would be a massive spread but not more than $10-12.
Food carts all over the city also provide with tasty meals ranging from over $4-$8, these include meals like chicken over rice, hot dogs or subs.  One can save a lot by avoiding restaurants, as they charge a lot. Typically in an Indian restaurant, a meal for two comes out to be around $30. Compare this against my total expense on food at NYC, which was just $50 for five days.
Use Local Public Transport 
One thing I was very clear from the beginning was not to take any cabs on hire or a car on rent. It takes up a lot of from your wallet, plus it comes with multiple hassles if you are particularly renting a car.
I stuck to the 7 – Day Unlimited Pass by MTA. This MetroCard allows one to travel unlimited times by a Metro or Bus for a week at only $31. This is a super saver. Just compare it with the $7 you pay for a single Uber ride for a short distance. A cab ride from lower Manhattan to JFK airport would easily come up to $40-50.
You can also use the MTA pass to take the Roosevelt Island Tramway, which offers stunning views of the city, and makes for a nice ride as well.
New York has very good connectivity through it's Metro, hence it seems like a viable option. Plus you can always walk down a couple of blocks until your destination.
Buy the City Pass
City Pass comes as a lifesaver. You save about 42% on tourist attractions which include Empire State Building Experience,  American Museum of Natural History, MoMA, Top of The Rock, Guggenheim Museum, Statue of Liberty and much more. This pass comes for about $114.
This not only saves on the pocket but comes with an added advantage. You can skip ticket lines and head straight for the entrance. It's valid for nine consecutive days after your first attraction, hence you can complete the city pass at leisure. Purchasing is very easy, you can do it online or at any of the attractions included in it.
Prefer Hostels over Hotels
I stayed at the Broadway Hotel n Hostel, 230 West 101 Street, Broadway and I must admit it was very impressive. For the price I paid, the services were exceptional and the hostel was clean. They charged me about $25 per night which is far less than any hotel. Usually, hostels may charge ranging from $20-$35 depending on the location and services it may provide.
If you are a tad more bit adventurous, you can try Couch Surfing, it's a great way to interact with the local community too.
For the second time, I stayed with an Airbnb host. I stayed in one of the most peaceful and safest parts of the city, at Roosevelt Island. It was very comfortable and just a tram ride away from Manhattan.
There are plenty of other ways to save on cash at NYC but these points pretty much sum it up. NYC is a beautiful city to explore and the people so diverse. Take out some time and explore this city on foot. It surely will be a memorable experience.
NYC is a city of hundred dreams and for someone like me, it's so easy to get lost in the myriad of things it has to offer. Some amazing rooftop bars and cafe's where I can get lost for hours. The only city where people actually value art and admire it. A city where performances of every kind are worth watching, right from the classic Broadway theatre to street style hip hop or the musicians playing on the metro stations at wee hours. There is a lot of things to do in this magical city, just make sure you have enough days in hand to cover this city.
The Local Postcards Newsletter
Join the newsletter to receive the latest updates in your inbox.
---